Previous Reports
Welcome back to the 32nd edition of Thirsty Thursday, an inventory report from RARE PETRO! Go ahead and buckle up because we have some excellent news to cover in today's report! RARE PETRO is feeling like celebrating multicultural differences today, so today's cocktail is a Korean twist on a classic Brazilian Cocktail: The Soju Caipirinha. This slightly sweet citrus drink goes well with just about anything, so go ahead and mix one up. Remember, it is never a good idea to drink alone, especially if drinking soju! Go ahead and send this report to a friend who would also enjoy the inventory data. Time to get started.
The EIA has been making big predictions in recent weeks and often overestimating the magnitude of a drawdown, so things were looking bleak when they predicted a drawdown of fewer than 2 million barrels. Surprisingly, the resulting drawdown was more than twice that at 4.5 million barrels.
The API made a very similar prediction at just shy of 2 million barrels, but their results were not as desirable. The APIs numbers show a drawdown of just barely more than 1 million barrels.
The EIA is now 7 weeks deep into its drawdown streak. The past 5 weeks averaged 3.9 million barrels in drawdowns per week, which does seem to be great news. Still, don't get too excited yet because this is a period of time where drawdowns are expected. The real challenge comes at the end of January when we do expect to start building inventories. That will be the make or break moment to set the tone for the rest of 2022.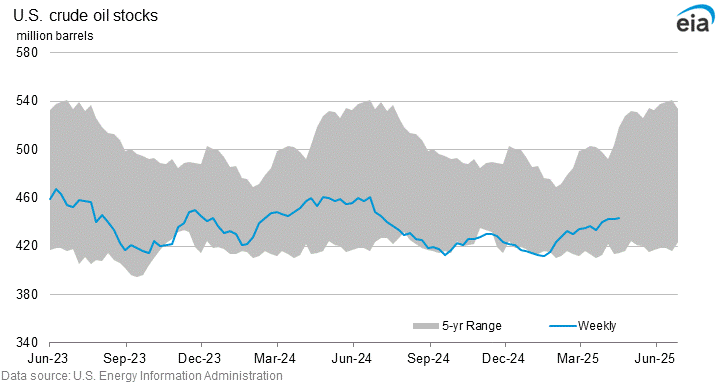 Crude prices have been reacting very positively to recent reports and finally broken above the $80 ceiling. One might even go as far as to call it an $80 floor.
Natural gas has also passed a rather important benchmark: it has broken back above $4. Similar to WTI, there is not a ton of reason to explain this sudden jump in prices. It is likely tied to commodity demand due to the winter season, but fundamentals could be playing into the equation as well if people are growing more concerned about available supplies. While the price action is great, it seems like something is already beginning to apply downward pressure on natural gas.
Gasoline inventories have been exploding upwards as gasoline adds another 8 million barrels to total inventories. This brings it back into the healthy range that we have witnessed in the past 5 years.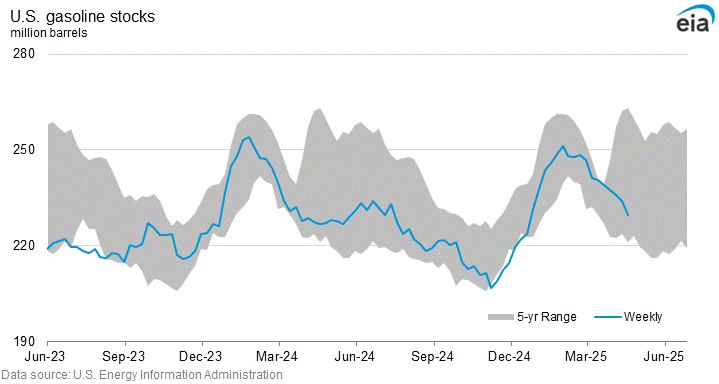 You would imagine that the recent build would have driven gas prices down significantly, but last week's report showed a 1.6 cent increase on average. This week's change shows a 3 tenth of a cent price increase. It is likely that the recent builds will influence pump prices in the coming weeks so fingers crossed for decreased pump prices in next week's report. If the price goes up again, we've got something bigger problems to worry about than weekly builds.
Only 9 states have average prices lower than $3 per gallon of regular gas.
Distillates are expected to build in this time, but they are building much slower than initially anticipated. This commodity is usually pretty good at regulating itself, so there is no cause for immediate alarm. Propane continues the downward spiral we expect of it. It hugs the lower limit of the 5-year historical range.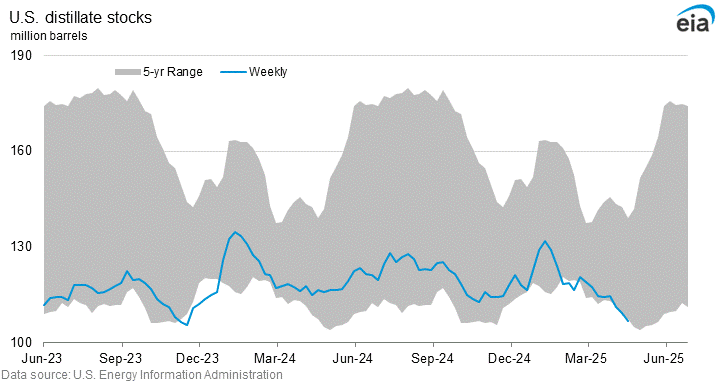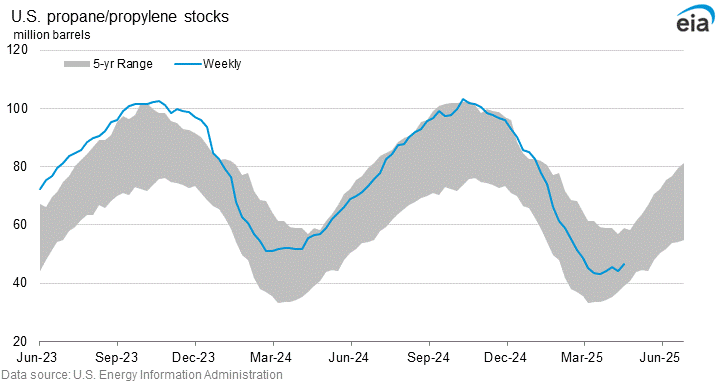 But folks, this is the end of the report. We hope you enjoyed the data more than you enjoyed the cocktail. Be sure to follow us on LinkedIn to never miss any other content that we report. See you this time next week. Cheers!
inventory report inventory report inventory report
If you feel that any image, gif, or other related content infringes on your copyright, please email podcast@rarepetro.com to have that looked into or removed.