Previous Reports
Welcome back to the 31st edition of Thirsty Thursday (and the first edition of 2022), an inventory report from RARE PETRO! 2022 is going to be a pivotal year for inventories in the united states as many folks are unaware of just how dire the situation may become. Some analysts are predicting that we could easily see $100+ barrels as early this year. The US is certainly Thirsty for oil, even if current legislation is letting the industry know that it's the last call.
Let us celebrate the start of the new year with the Last Call cocktail. It could be a tough year for the industry, but by golly, we are going to have some fun. But why hoard all of this knowledge for yourself? It isn't a good idea to read Thirsty Thursday or drink alone, so be sure to send this report to a friend that would also enjoy the inventory data.
The EIA is on a roll and expected a drawdown of more than 3 million barrels. Fortunately, it was still a drawdown. Unfortunately, it was a bit smaller than anticipated.
The API predicted a drawdown of a similar magnitude but absolute smashed expectations by reporting a result that was almost double the expectation. Talk about starting off the new year with a bang!
This is the sixth week of drawdowns by the EIA's numbers, and the past four weeks have been larger than 2.5 million barrels each. This is to be expected this time of year. The real test will be seeing if the drawdowns level out in the next month. Their results will set the tone for the rest of the first half of 2022 as we should expect to see inventory builds past then, but any continues drawdowns will have serious implications.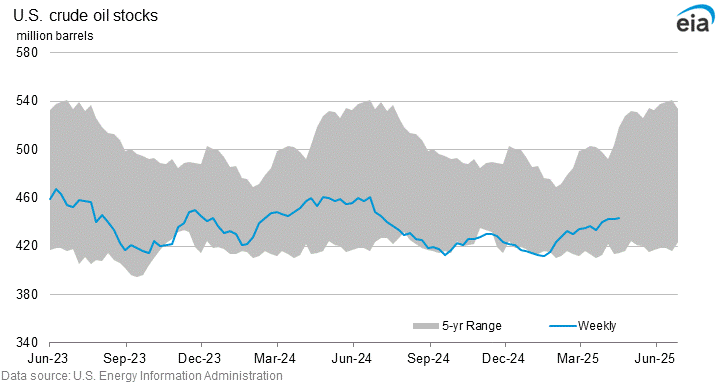 Crude oil prices continue to climb as WTI is dangerously close to breaking the $80 benchmark. It has broken above that price point, but only briefly before dropping back down. This $80 point will be difficult to break through, but once it spends significant time above, it will be difficult to bring it back down.
Natural gas has seen minimal improvements but still struggles to break past the $3.90 mark. Once it passes that it, the next stop is $4.00, and it should be home free after that. We are all rooting for you buddy, keep it up!
Gasoline inventories shot up 10 million barrels for one of the largest builds we have seen… well this year and for several months. This is to be expected for this time of year, but it still leaves it outside of the historical 5 year range.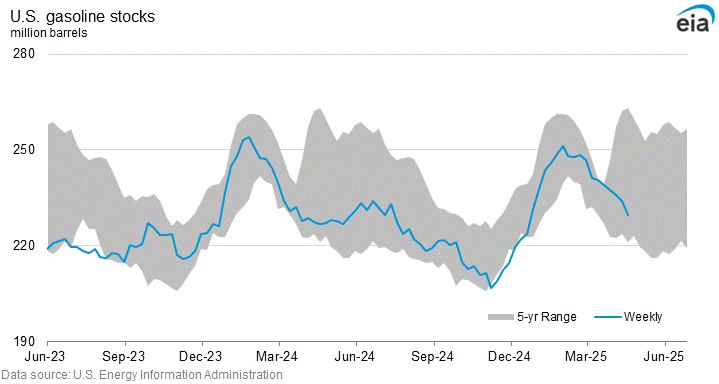 The gasoline price has gone up about 1.6 cents since last week but should reflect the build in the coming weeks. Unfortunately, this marks the first week of increased gas prices since the decrease we have witnessed in past months. I'm sure the Biden administration is not too pleased with the results of their efforts.
At this point, it is getting to be difficult to find an average gas price of less than $3 a gallon in the US. Some midwestern and Southern states are still enjoying it, but that may not be for long.
Our good friends (distillates and propane) are behaving exactly as we expect, so there is no exciting news to see here.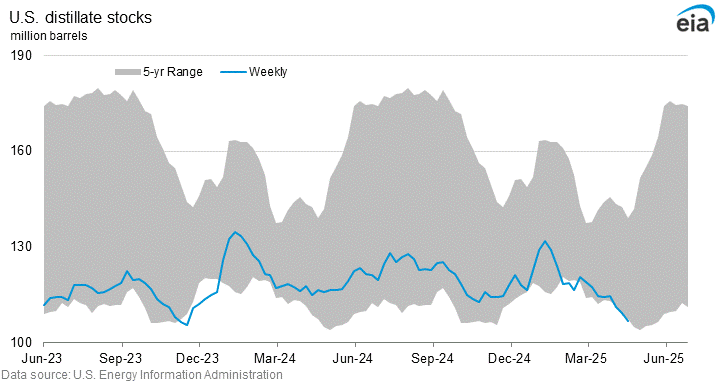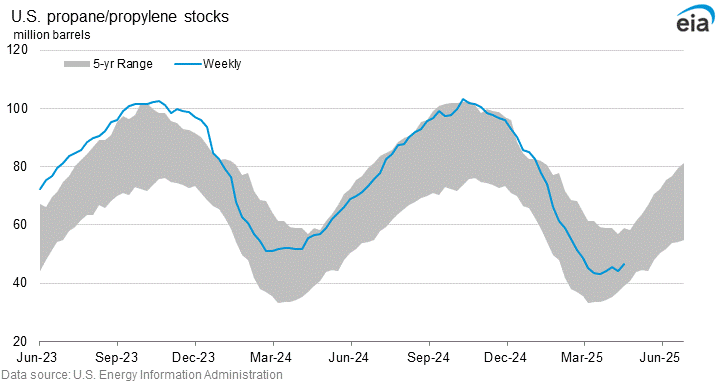 But that brings us to the end of the first Thirsty Thursday report of 2022. Spice up your year by following us on LinkedIn to make sure you don't miss a piece of content that will further educate you and give you an edge over your peers. Cheers!
inventory report inventory report inventory report
If you feel that any image, gif, or other related content infringes on your copyright, please email podcast@rarepetro.com to have that looked into or removed.