Previous Reports
Welcome to this week's Thirsty Thursday: An Inventory Report. Apparently today is national farmer day. In order to recognize such a *momentous* occasion we will be making the Farmer's Cocktail, which was ironically created in recent years in New York City. Despite the name, the cocktail contains spirits that no farmer I know will have in the cabinet: Veev and Aperol, though they are likely to have access to watermelon, tomato juice, and limes. Mix up one of these bad boys and you are ready to enjoy the most entertaining inventory report on the internet. Still, it is never a good idea to drink alone, so send this report to someone else who is likely to enjoy it.
Crude Oil Stocks
While we expected a build this week, I was floored when I saw the data. The EIA expected a build of a half million barrels but reported a more than 10 million barrel build. Yeesh!
Even the API remained optimistic. They predicted a 1.3 million barrel build but was short by a magnitude of 10. That's right, a 13 million barrel build seemingly out of nowhere.
The pattern continues of 3-4 draws followed by a build continues, but this is the largest builds since February when we saw 16 million barrels added to domestic supply. The SPR inventories, didn't change, so where did this oil come from? A likely explanation is the large number of refineries down for maintenance, so later we will check to see if petrochemicals are down and we should get some associated export data in a few weeks to confirm or deny the hypothesis.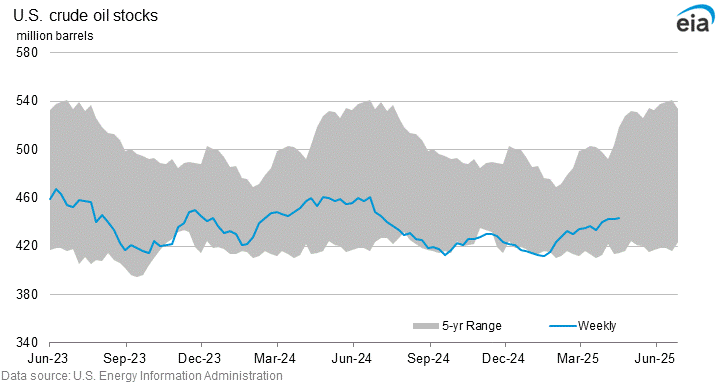 Oil and Natural Gas Prices
$90 is clearly not the new floor as it appears far closer to $80 or $82. Last week the WTI price jumped up to $86 for 3 days and has bounced between there and $82. Surprisingly the Israel and Palestine news has had little effect on the price, or maybe it is providing more upwards support than we even know. Brent maintains a narrow spread of as little as 82 cents to only as high as $2. Very strange spread to maintain sub $3 for weeks at a time, so I am keeping my fingers crossed for something exciting.
Natural gas is on the top side of $ and fighting hard to stay there. It spent 3 days near $3.40, but was yanked down to $3.20. Immediately it bounced right back up to $3.40 and has remained up there. It is finally getting chilly meaning more gas is being used for heat generation, but it can't go up too much higher because most companies have secured the appropriate amount of resources for the winter. I don't think $4 would be unreasonable, but I would be ecstatic to see it much higher.
Fuels Market
Gasoline prices have started to cool off just a little thanks to a 1.3 million barrel gasoline build. Nothing super crazy, but it certainly helped.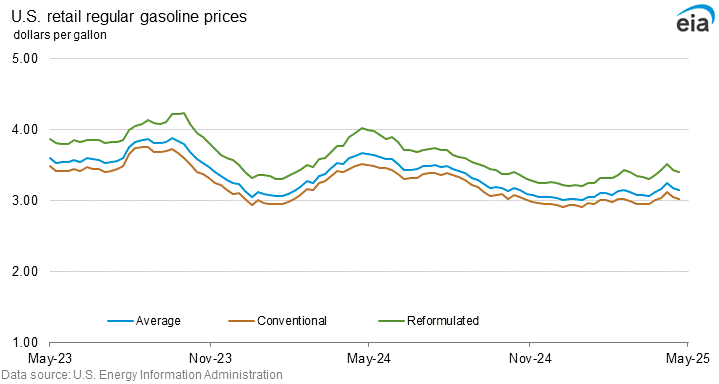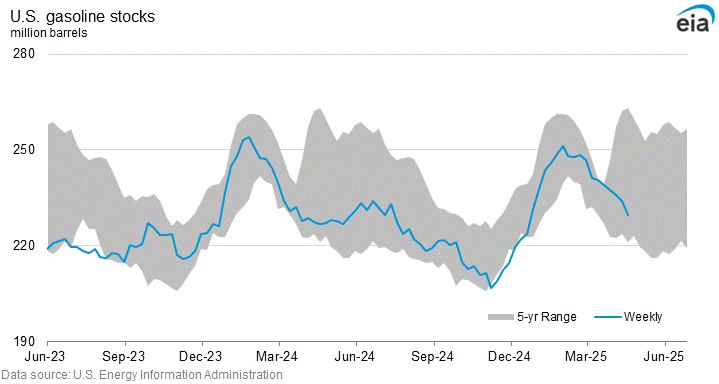 Regular grade gasoline has fallen 12 cents since last week and diesel has finally gotten cheaper by dropping almost 7 cents. No one is surprised to see California with the most expensive gasoline, but it is surprising to see the average price per gallon has fallen to $5.702 which is a massive 22 cent drop. This is likely because stations have worked through the last of the California summer blend after switching over to the the regular stuff. Georgia is tightly gripping the cheapest gallon as it refuses to let it go back to Mississippi. The average gallon in Georgia is $3.104.
Distillates have once again decreased by 1.8 million barrels which keeps them on the low end of the 5-year historical range, but still well within. Propane inventories have barley changed by dropping down 100,000 barrels. Everything absolutely normal here.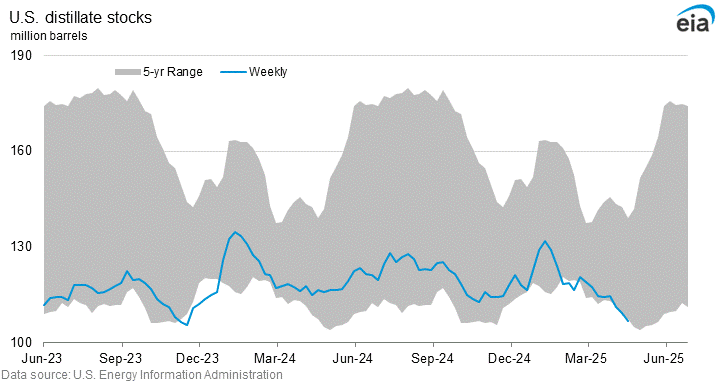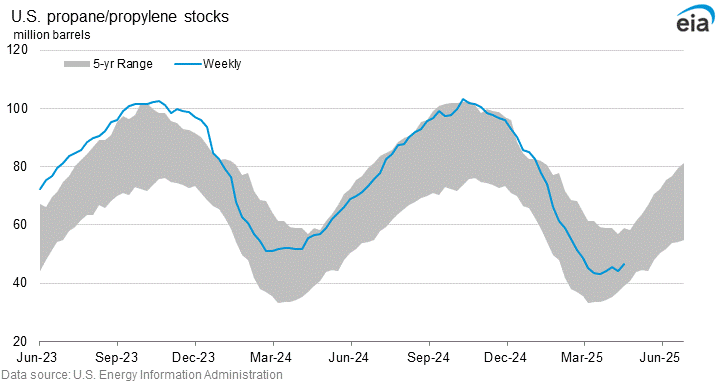 Crude Oil Imports/Exports
Net imports of crude are up 1.26 million barrels, though total crude products are down 4.5 million barrels. That means a good amount of oil going in, but a lot of petrochemical products going out which they have been for weeks. In fact, exports have been trending upwards since about 2022 after a period of flatness since 2020.
US Weekly Import/Export Data (Oct 6)
| Product | Imports (Mbbl/d) | Exports (Mbbl/d) | Net (Mbbl/d) |
| --- | --- | --- | --- |
| Crude Oil | 6,329 | 3,067 | 3,262 |
| Other Petroleum Products | 2,000 | 7,019 | -5,019 |
| Total Oil + Products | 8,329 | 10,086 | -1,757 |
Thanks for tuning in, and until we see you next time, take care everybody!
If you feel that any image, gif, or other related content infringes on your copyright, please email podcast@rarepetro.com to have that looked into or removed.
inventory report inventory report inventory report