Last week's report
Welcome back to the 20th edition of Thirsty Thursday, an inventory report from RARE PETRO! I was stumped when selecting a drink for today, but since I'm taking the weekend to visit Vegas, it is only apt that we prepare a Royal Flush.
This fruity drink is sure to bring good luck to your poker hand. Too bad I prefer blackjack… But wait! It is never a good idea to drink alone, so you will want to send this report to your friend who also enjoys data and/or energy. Now that you've got a buddy and a shot, let's throw it back!
The EIA took their sweet time to release their data following Monday's holiday, but it shows that we witnessed a build of more than 6 million barrels.
The API came strolling through with a modest prediction of a 140,000 barrel build which is about the most technical way to say nothing will happen. Turns out, they actually witnessed a more than 5 million barrel build.
When both the EIA and API predict builds this big, you know there is something going on behind the scenes… but what is it? Refineries are operating at roughly ~85% capacity or above lately. Sure the ports are blocked up in LA, but crude is still imported into other ports of the country at rates that are lower than 2020's average. Again, we have to look at the bigger picture. Let's take a look at inventory levels through the past couple years.
The most important part of this graph is the fact that the trendline looks a little something like this:
Crude inventories have absolutely jumped off of a cliff. Even if we see a 6 million barrel build, it is absolutely dwarfed by the 120 million decreases we've witnessed from July 2020 to the present. Yes, now it is in a historically stable range, but this is too great a change over too short of time for markets to withstand.
So maybe now you have a better idea of why commodity prices continue to climb despite these past few builds. Speaking of prices, let's give those a quick peep. WTI prices hold pretty steadily at $80 with technical graphs showing that it could be the new floor in the near term. Natural gas on the other hand didn't experience the same success. A little dip in the earlier parts of the week but it is already back up and chasing the underside of $6.
With many people (and even Putin) hinting at the possibility of oil hitting $100 in the first half of 2022, there are tons of people who are hoping their insane OTM calls for December will come to fruition rather than get rolled through. RARE PETRO definitely believes these commodity prices are going up, but at the end of the day, no one can pinpoint at what point they will stop or when that will happen. We've actually developed a few simple steps for making the most of your time while you wait for prices to increase.
Sit back
Relax
Subscribe to the RARE PETRO network of media so that you can stay plugged into quality podcasts, written periodicals, and technical analysis to provide an edge in the world of energy that your competitors are certain to lack.
See? Simple.
Gasoline inventories decreased by about 2 million barrels in the past week. Still, they remain in a historically significant territory, and the supply changes have not been nearly as dramatic as oil in the past year.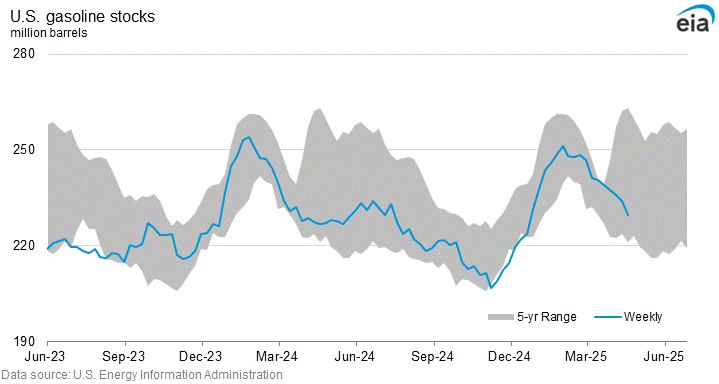 Even though gasoline inventories are comparatively much more stable, the average price for fuel still found a way to go up a little more than 5 cents. I thought I found a great deal on gasoline yesterday, but it turns out you have to be a member of Sam's Club to get those deals, so I ended up waiting in line for nothing.
Still, increased fuel costs are a problem everywhere. 3 days ago 8 states had average prices under $3/gallon. Today it is 5, and it could be down to 2 or none by next week. In fact, it is getting to be so bad that the White House is asking US Oil companies to help lower fuel costs. Unfortunately, the current administration kicked down the doors of the Oval Office with pens and paper aimed at conventional energy. Things were tough to begin with, but the combination of 2020 and new governmental leadership has not eased the stress that these companies are seeing.
White House: "Make a stronger effort in lowering energy costs even though a growing number of policies at state and federal levels are making accessing energy resources more expensive and laborious!"
The Oil and Gas Industry:
It is going to be very exciting to see how these two parties work together to reconcile differences and prove to the public that cheap, clean, abundant energy lies under our very feet and there is nothing wrong with producing it.
Distillate inventories are fighting to remain flat while propane's run up seems to be coming to a halt. Winter is going to provide downwards pressure on all commodity stocks, especially with the gas shortage forcing power plants to consider burning oil for energy all over the world. The energy crisis is here, and many people are blind to why its an issue.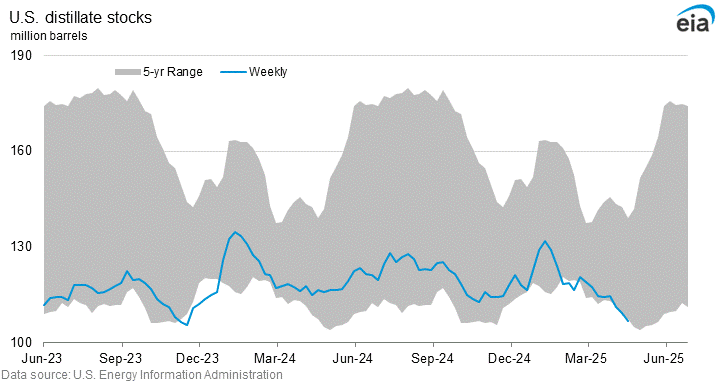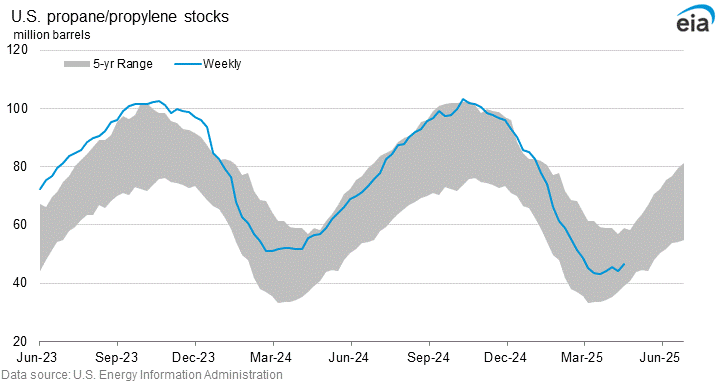 But that is all we have for you this Thursday. We hope you enjoyed your time and sent this report to someone else who may get a kick out of it. Again, follow us on LinkedIn and peruse the rest of our website for entertaining, engaging, and informative content. Thank you for your time, and cheers!