Previous Reports
Welcome back to the 22nd edition of Thirsty Thursday, an inventory report from RARE PETRO! After having my first site walk as an engineer in LA, I wanted to celebrate the occasion with a cocktail from the city. According to Wikipedia, the origins can either be traced from LA or NYC, so we will side with LA because it producers far more oil. Ladies and gentlemen, the Moscow Mule.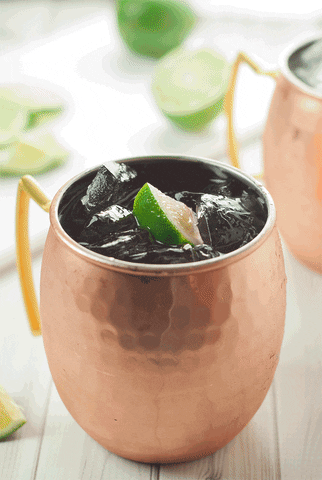 Be warned, the acidic tendencies of the ingredient can dissolve the cogger in the mug. Thankfully, dissolved copper is only toxic in concentrations of 1 mg/L, so drinking enough to be poisoned will be the least of your drunken problems. But before you slice up those limes, send this report to a friend as it is never a good idea to drink alone. With all of that out of the way, it is time we jump into the data.
Last week the EIA predicted a modest build but witnessed the slightest of draws. We anticipated a future trend of increased draws following that report, but this week's report has smashed those dreams. After the forecasted 2 million barrel build we actually saw a 4 and a quarter million barrel build.
The API predicted a slightly smaller build at just over 1 and a half million barrels, but their report shows a 2.3 million barrel build.
Even with these builds, oil inventories are hugging that low boundary of the 5-year range and may just barely keep itself from falling into a record low by late November (assuming the current build trend continues). This winter will present some challenges for all forms of energy so inventories may not be in the clear just yet. Even the CEO of Blackstone believes that high energy prices will lead to civil unrest. Given the past 2 years of events, I'd almost be inclined to agree with him, although that is an outcome that we would rather not encounter. It is too difficult for operators to borrow the much-needed capital required for drilling new wells, so this building trend can't hold for so much longer.
The WTI price spent the start of this week bouncing between $84-$85 but has not fared so well in the past 2 dozen hours. Now the price has fallen down to about $82 per barrel, likely due to the EIA's inventory report. I'd expect this to be back near $84 by Monday, if not slightly higher.
On the other hand, natural gas prices finally saw a decent jump of about $1. It started the week at $5.250 and jumped to nearly $6.250 by Wednesday. This is much closer to the actual price of natural gas with inventories getting even tighter.
Even though crude saw a significant build, gasoline inventories continue to fall. The EIA recorded another 2 million barrel drawdown for the previous last week which leaves us 3% below the five year average for this time of year.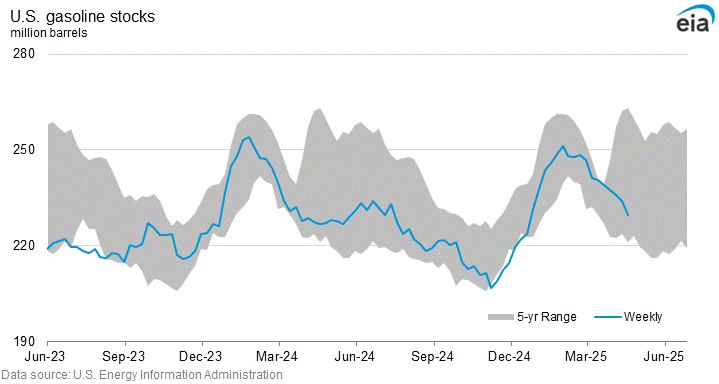 The gas price has only increased 3 cents over the week which is down from the 3 previous weeks of 7 cents, 5 cents, and 5 cents. This still leaves prices higher than we have seen since late 2014.
The minimum price for gasoline is now in Oklahoma at $3.02 per gallon. California is king to the highest gas prices at about $4.58 per gallon of regular gasoline.
San Francisco has now set the record for the highest price of gasoline in the city since 2012 at $4.75 per gallon. This article goes on to say that it is unlikely the price will go down unless oil production increases to match the demand. Unfortunately, Governor Newsom is doing his best to further restrict production with new setbacks. Hopefully, we wake up from this bad dream sooner rather than later, but it might not happen until energy prices are absolutely through the roof.
Distillates experienced no change for another week, while propane has finally breached back into the historical 5-year range. But don't celebrate too soon as even propane companies are still wary. In fact, some companies are arranging payment programs to help alleviate the financial stress for those who are dependant on the fuel. Many rural Americans rely on propane to service their heating needs as their homes may be too far away from a town or city's infrastructure to be tied it. The next inventory report or two will be crucial in identifying how expensive heating will be this winter.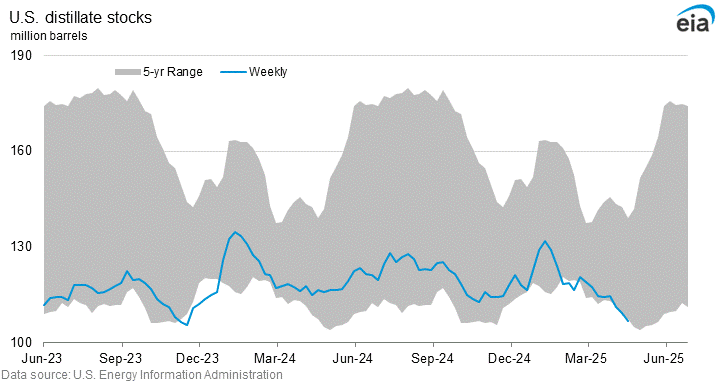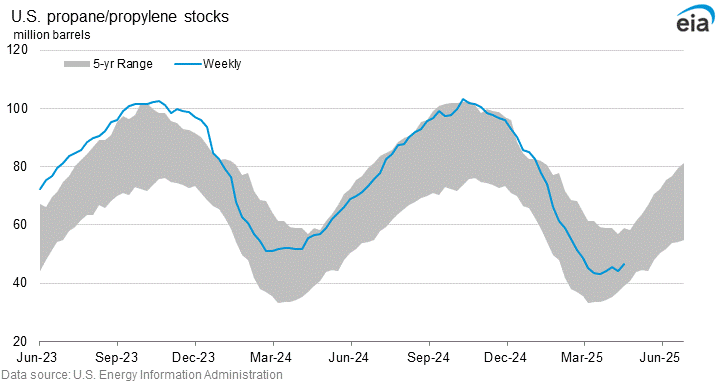 But that is all we have for you this Thursday. We hope you enjoyed your time and sent this report to someone else who may get a kick out of it. Again, follow us on LinkedIn and peruse the rest of our website for entertaining, engaging, and informative content. Thank you for your time, and cheers!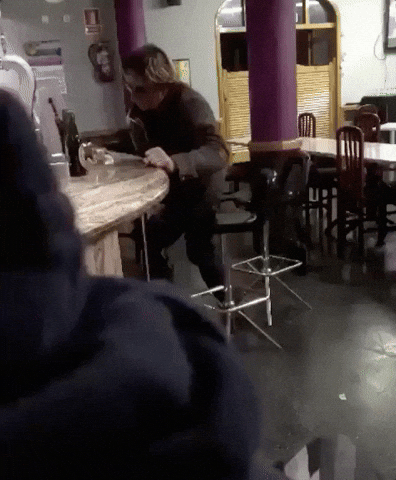 If you feel that any image, gif, or other related content infringes on your copyright, please email podcast@rarepetro.com to have that looked into or removed.