Previous Reports
Welcome to this week's Thirsty Thursday: An Inventory Report. It's October! We are finally into the season of Halloween and chilly weather. I think we need to celebrate in a true American consumerist fashion, but please don't hate me for it. We will be making the Pumpkin Spice White Russian. I know the connotations surrounding this controversial drink, but trust me — You don't need to where an oversized ribbed turtleneck with a floppy brimmed hat to enjoy the flavor of cinnamon, nutmeg, ginger, and cloves (not to mention vodka and Kahlua definitely add to the experience). As always, it is never a good idea to drink alone, so send this to a fellow friend in the industry who may need a mid-week pick me up and view into the inventory data.
Crude Oil Stocks
The EIA seems to believe that a season of drawdowns is finally coming to an end. They most recently estimated a little less than a half million barrel drawdown. The actual result was much better at a draw of 2 and a quarter million barrels.
The API expected an even smaller drawdown of virtually no change at just 92,000 barrels. They too undershot the real result as they reported a 4.2 million barrel draw which comes as a surprise. It is usually the EIA with much larger results than the API, though this is a welcome surprise. It means we realistically saw a drawdown in the neighborhood of 3 million barrels.
This means our pattern established in April of one build followed by about 3 weeks of draws continues. I imagine we will see a small build next week if not another draw of 2-3 million barrels. We are dangerously close to breaking out of 5 year historical lows in just a couple of weeks, though historical low fuel demand may help to bring that back up, but more on that later.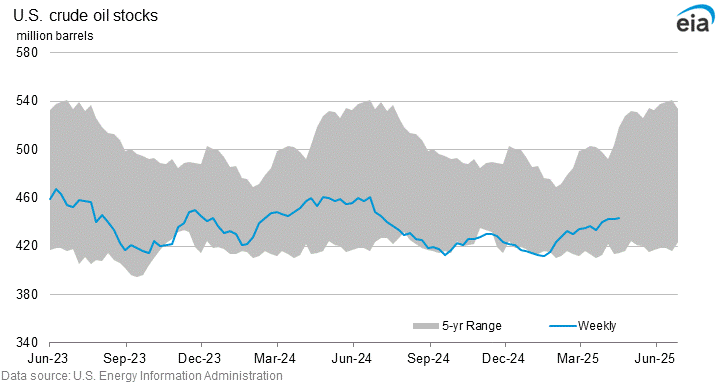 Oil and Natural Gas Prices
Earlier this week I predicted that $90 may be the new floor due to the pullback response between Tuesday and Wednesday. Unfortunately it seems like I was out of my mind. Things ran up just to quickly, and for whatever reason WTI is right back down to $82.50 where it is beginning to exhibit some stability, though tat could be very short lives. Brent is making the same moves while maintaining a spread of no more than $1.50 which is mighty unusual.
Natural gas is somehow performing better while commodities get worse, though I imagine a correction will bring these prices right back down to $3. If not, then $3.10-$3.20 will be a welcome change. Things are starting to get colder and demand for natural gas and LNG will definitely be going up in the Northern Hemisphere.
Fuels Market
According to government data gasoline prices are headed up while total "implied demand" is headed down. Seasonal gasoline demand is supposedly lowest since 1998 which doesn't help to explain why these prices are at best staying the same and at worse headed up. This would work in explaining why domestic inventories are taking off, but one would think the combination of these factors would imply far cheaper gasoline.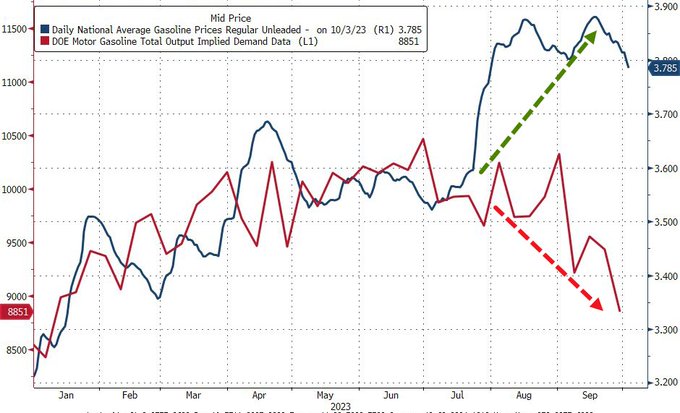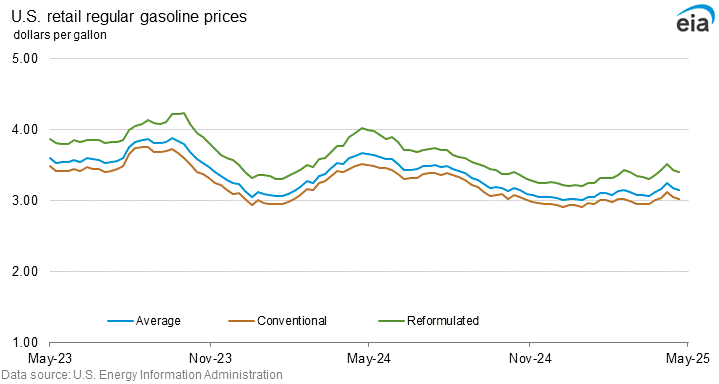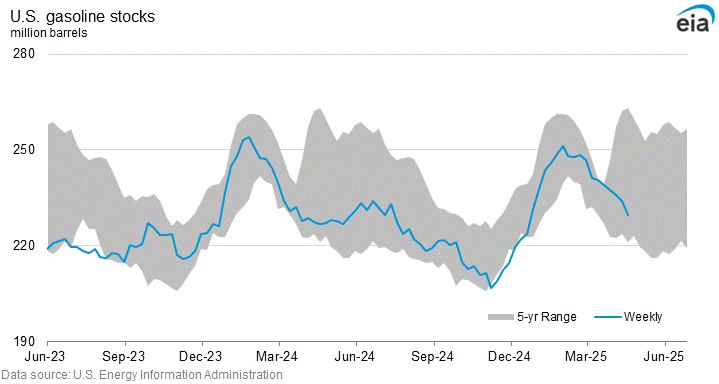 Gasoline in California has fallen back below $6 per gallon to $5.933, though I imagine this relief (if you can call it that) to be short lived. This week Georgia steals the cheapest gasoline crown from Mississippi with gasoline at $3.20. Week over week the prices for a regular gallon fell 7 cents while diesel is down about a cent. Overall good news for those with vehicles, though it seems the day of $3 gas are long gone.
Distillates appear dead-set on entering historically low territory before the end of the year, though they have quite the basement to work through. Propane enters historically normal territory for the first time since the end of April, though it is just touching the top of the range. This is about the time of year we would expect it to fall, and there is plenty of refinery maintenance around the corner.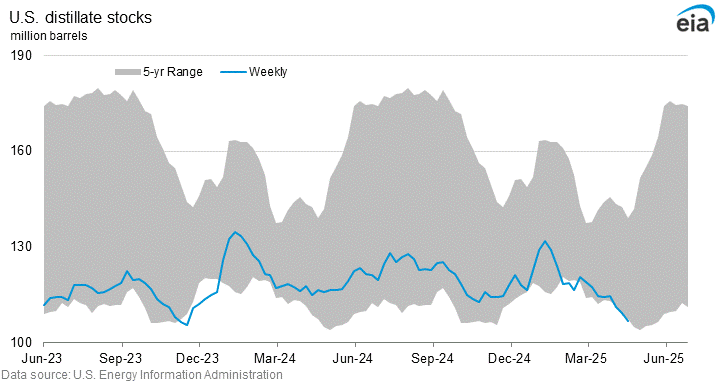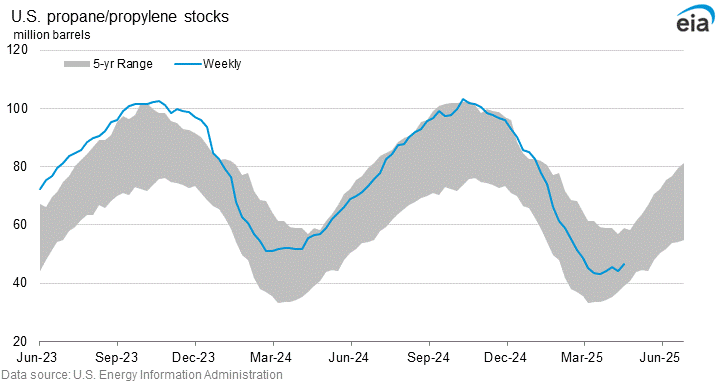 Crude Oil Imports/Exports
Net imports of crude are up 1.26 million barrels, though total crude products are down 4.5 million barrels. That means a good amount of oil going in, but a lot of petrochemical products going out which they have been for weeks. In fact, exports have been trending upwards since about 2022 after a period of flatness since 2020.
US Weekly Import/Export Data (Sep 29)
| Product | Imports (Mbbl/d) | Exports (Mbbl/d) | Net (Mbbl/d) |
| --- | --- | --- | --- |
| Crude Oil | 6,215 | 4,956 | 1,259 |
| Other Petroleum Products | 2,013 | 6,544 | -4,531 |
| Total Oil + Products | 8,228 | 11,500 | -3272 |
Thanks for tuning in, and until we see you next time, take care everybody!
If you feel that any image, gif, or other related content infringes on your copyright, please email podcast@rarepetro.com to have that looked into or removed.
inventory report inventory report inventory report