Previous Reports
Welcome back to the 28th edition of Thirsty Thursday, an inventory report from RARE PETRO! This is the second to last report for Christmas, so the holiday-themed drinks continue. Before we get into this report we encourage you to put a nice pot of wine on the stove. You heard us right! This week's drink is mulled wine and makes a great and easy to serve drink for plenty of guests. Perhaps a little more involved, but this spiced drink goes down easy and inspires merriment.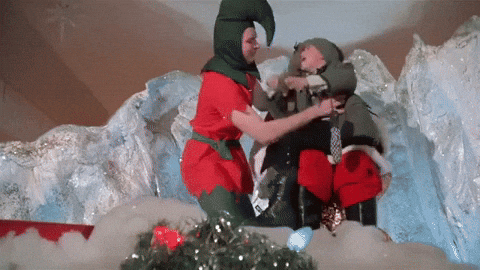 As we always mention, it is never a good idea to drink alone (especially if you plan to put down all of this mulled wine on your own), so we encourage you to send this report to a friend who would also enjoy the data and drinks. Now then, how about we explore some inventory data to see how thirsty the US was for crude and other commodities?
The EIA has been posting great results so far. This time last year we saw a build of about 15 million barrels, so it is nice to see that is not the case this year. While the EIA predicted a 2 million barrel drawdown it was actually much greater at 4 and a half million.
The API also expected a draw of around 2 million barrels but reported much more meek results with an 800,000 barrel drawdown.
While the API has been predicting much smaller drawdowns in magnitude, both agencies agree that it is in fact a drawdown. This is now 3 straight weeks of drawdowns which we haven't witnessed since September. This also brings oil inventories quite a bit lower than the historical 5-year range.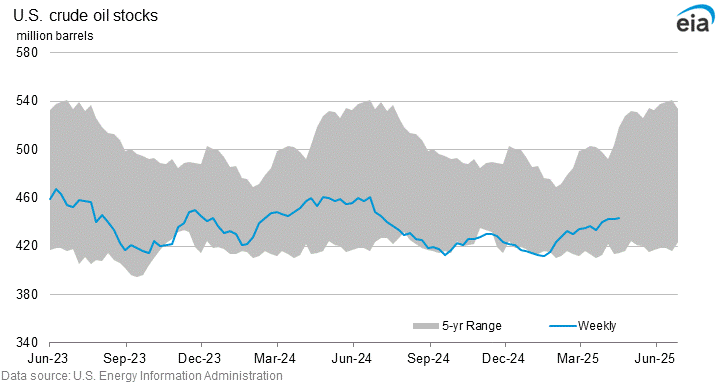 So far so good, and the good news continues with commodity prices. While crude prices did dip into Wednesday, they are making a strong effort to close the week out higher than it opened. While a good price come Friday afternoon is not guaranteed, the long term suggests promising results.
Natural gas continues the eternal struggle as it bounces back and forth between short-term ceilings and floors. It is too difficult to predict where the price will be in a month's time, but the extreme volatility is indicative that something could pop soon.
Last report gasoline inventories spiked 4 million barrels and prices fell around 2 cents per gallon on average. The most recent data suggests that gasoline inventories fell by about 700,000 barrels which again brings gasoline lower than its 5-year historical range, but not by much.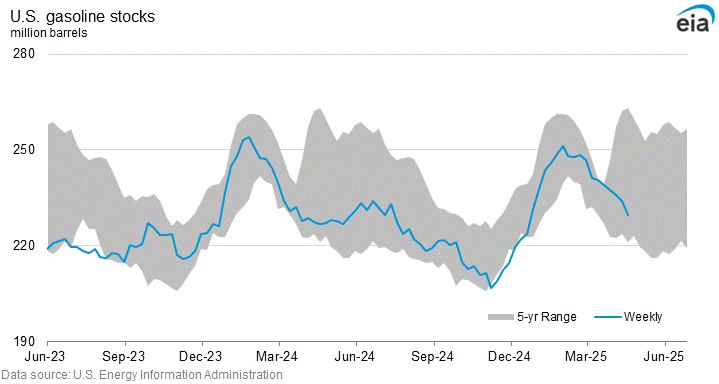 The average price of gasoline fell by more than 2 cents across the US. Some states are one again witnessing prices lower than $3 a gallon. While this is good news, this is still an incredibly underwhelming response considering that millions of barrels of crude are being mobilized from the SPR and the EPA reduced the required amount of ethanol that is to be blended in fuels. While this 2 cent price decrease is greater than the less than 2 cent change from the week before is a minimal improvement. The downward price action is going to have to accelerate if the Biden administration wants to claim any credit. We find it unlikely that fuel prices are going to make decent improvements at the start of next year.
Distillates had a surprisingly large draw but it was just small enough to remain within its historical 5-year range. Propane also had a bit of a draw which pushes it lower than the historical 5-year range, but only barely. While not incredibly exciting, I think this is the most action we've seen in these two categories for months!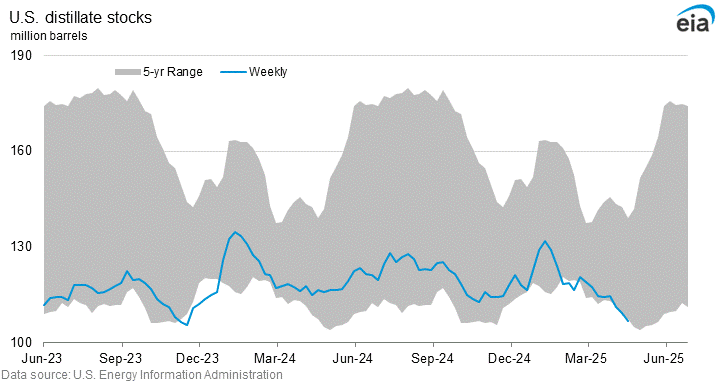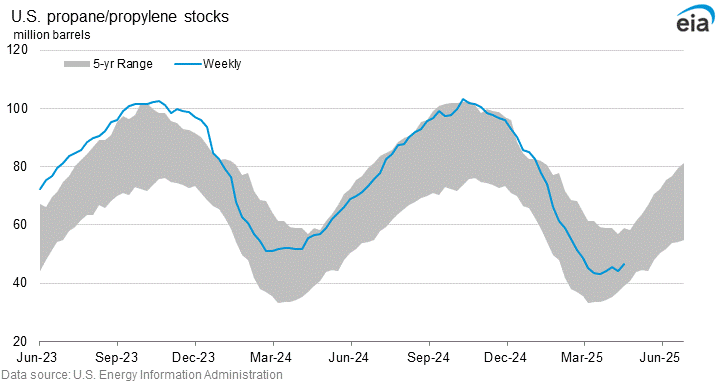 But that is the end of this episode. We hope you still have a bit of wine left, and hopefully walked away from this report a little bit smarter. If you didn't, consider perusing the rest of our website for plenty of informative periodicals, podcasts, and interviews. Happy holidays and cheers!
inventory report inventory report inventory report
If you feel that any image, gif, or other related content infringes on your copyright, please email podcast@rarepetro.com to have that looked into or removed.