Previous Reports
Welcome back to the 26th edition of Thirsty Thursday, an inventory report from RARE PETRO! 26 weeks of these reports is a little something special considering that it is half a year of Thirsty Thursdays. Of course, we have to celebrate with a simple beer cocktail so we present you the half and half! I know this is essentially a looser black and tan we presented several weeks back, but I don't care because it allows you to get a little more creative with the beers, and I just like it.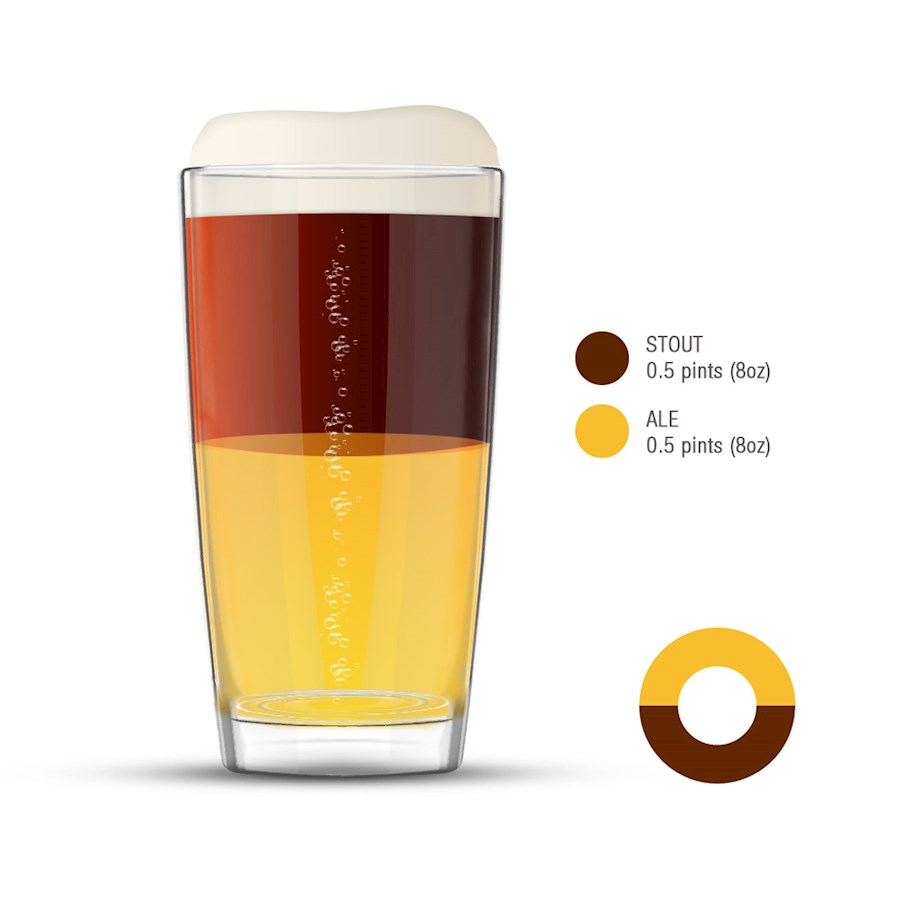 I like to remind you that it is never a good idea to drink alone, so you should send this report to a friend who might also be interested in perusing a little bit of inventory data. My Nana likes to use the excuse, "It isn't drinking alone if the dogs are home" but that doesn't quite count for you folks especially if you are working from home. So go ahead, share this report with a pal. It is now time to get into the meat and potatoes of this blog.
Since we didn't release a report for last week (Thanksgiving), here is the data we would have presented:
EIA reports a build of more than 1,000,000 barrels
API reports a build of 2.3 million barrels
Gasoline inventories decreased about 600,000 barrels
The SPR release initally tanked oil prices
Distillates and propane inventories continue to lazily trudge agains their lower limits
Really, the builds were quite disappointing so we picked a good week to not deliver bad news. Now for the more recent data:
The EIA stuck to its guns and predicted another drawdown of 1.2 million barrels despite many previous weeks of optimism that led to failure. This week however is a different story as they may have overestimated the draw, but it was still a draw of more than 900,000 barrels.
This breaks what would have been a 3-time pattern of 3 builds followed by a small draw that we have witnessed since late September. Could this be the end of trending builds?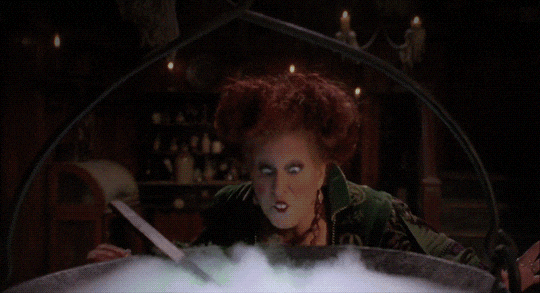 If you are still skeptical of good times ahead, I totally understand. If it makes you feel any better, the API also overestimated the drawdown it reported of 3/4 of a million barrels.
We mention it a lot, but it is easy to psyche yourself out. Widen the scope of the time frame and you will see that things aren't all that bad (for people in the oil business at least).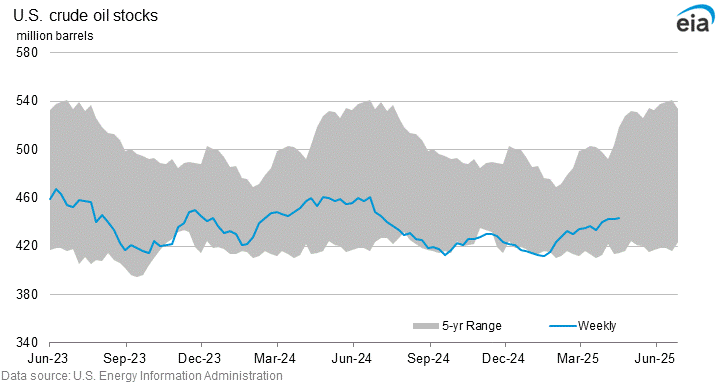 If you look at the trend of this graph starting from April of 2020 you will notice that it heading down fast. The months of October and November have historically been months that see a stockpiling of crude. Already, we are significantly lower than the past 5 years inventory levels for this week. This is about a year and three-quarters of downward pressure on inventories, and based on all of the content we've been releasing, we don't see this trend reversing any time soon. Yes, we may see the occasional build over a month or two, but that is far outweighed by the overwhelming majority of drawdowns.
Now it is time to check in on commodity prices. As mentioned, the SPR fiasco paired with omicron really hurt WTI. After starting the week in the mid $70 to $80 territory, the price jumped off a cliff to about $68 and now sits at around $66.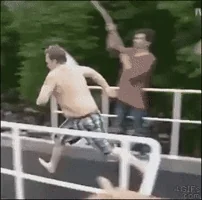 Natural gas seemed to absorb the initial shock a bit better, but only for a matter of days before it too took it a nosedive. It is now in the neighborhood of $4.20.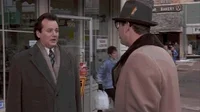 Now for some good news for anyone who owns a car. Gasoline inventories shot up 4 million barrels which is one of the largest builds we have seen since October. It came just as gasoline threatened to break out of its historical 5-year range. The confusing part is that despite the recent start of the SPR operation, gasoline production decreased last week as compared to the week before. Does this mean the US is importing all the fuel? Strange… Either way, don't forget that the US's transportation secretary claimed that families who buy electric cars "never have to worry about gas prices again." Apparently, electricity comes out of thin air these days.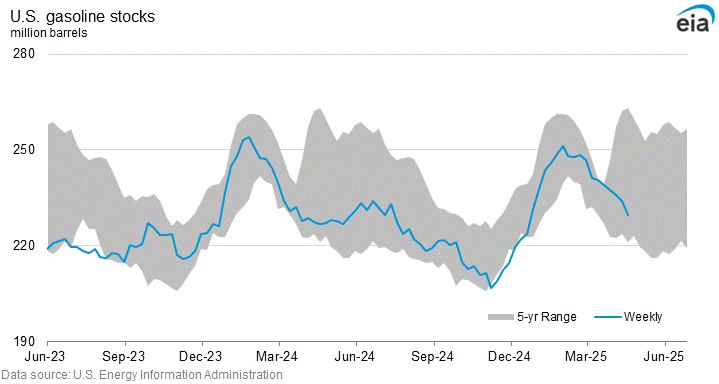 All this news might lead you to believe that gas prices should have only gone down, correct? Well, the month of November shows a 10.7 cent increase overall, so the long term ain't looking so hot. The short term is looking much better as the average national price for regular grade has dropped almost 2 cents which is half a cent more than it did last week. While it is headed in the right direction, it may not be happening as quickly as most drivers would want it to.
Distillates and propane continue to take it easy and chill in the lower boundaries of their historical range. No strange anomalies presenting themselves in these areas, although that could change very quickly with cold temps approaching.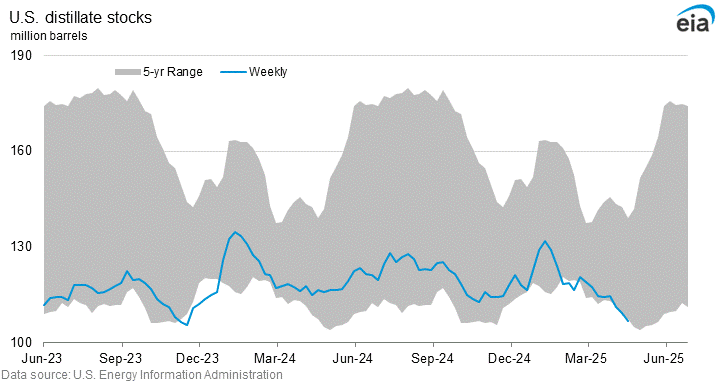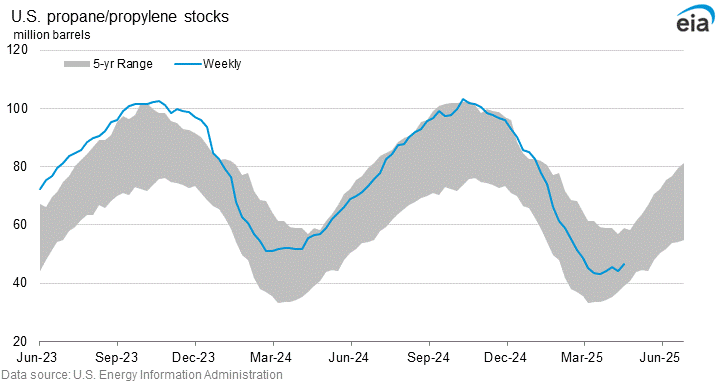 But that is all we have for you this Thursday. We hope you enjoyed your time and sent this report to someone else who may get a kick out of it. Again, follow us on LinkedIn and peruse the rest of our website for entertaining, engaging, and informative content. Thank you for your time, remember to give thanks, and cheers!
inventory report inventory report inventory report
If you feel that any image, gif, or other related content infringes on your copyright, please email podcast@rarepetro.com to have that looked into or removed.