Previous Reports
Welcome back to the 29th edition of Thirsty Thursday, an inventory report from RARE PETRO! This will be the last report before Christmas as this is Christmas Eve's Eve. We will be making some classic Christmas punch for the last of the holiday cocktails. This cocktail should give you the fruity kick you need to keep the party going until Santa shows up for a glass.
If you end up making an entire punch bowl, you might as well share it with some folks. As we say, it is never a good idea to drink alone (especially during the holidays). Share this report with someone else who is fond of nerding out over energy data. Speaking of data…
The EIA is on a roll. They predicted a 2 and 3 quarter million barrel drawdown (similar in magnitude to last week) and undershot the actual result by a full 2 million barrels (also similar to last week).
The API also had a wonderful report. They alluded to a 2.6 million barrel drawdown, but it was even larger at 3.6.
2 significant drawdowns the week of Christmas? That just might be the best gift of them all.
The EIA is now on its 4th straight week of drawdowns, and significant ones at that. The last 2 weeks have accounted for more than 9 billion barrels. This brings the historical inventory levels even further below the 5-year range, but that is to be expected for this time of year. Inventories should start to trend upwards by mid-January, but there are plenty of factors that could be used to make a case against that.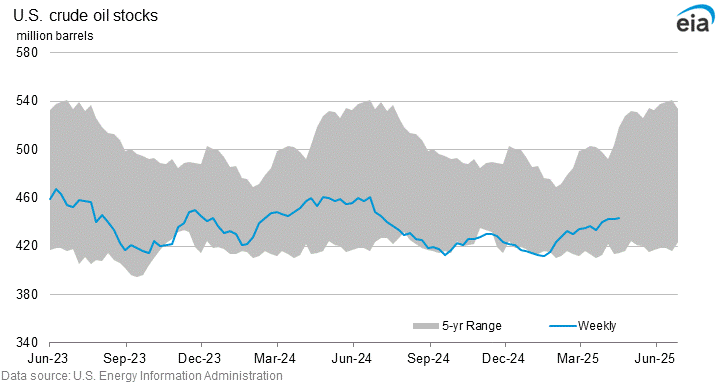 Commodities also received some much-needed TLC through this week. WTI started Monday with a low of $66.25, but spent the remainder of the week going nowhere but up. At this rate, we just might hit $75 by Christmas!
Natural gas was also poised to be a success story for the week, but prices started tumbling this morning. In a matter of hours, it dropped from an easy breezy $4.000 all the way to $3.600
Gasoline found a way to add another 5.5 million barrels to the mix would is simply a nice Christmas gift for your wallet. At this point, we are still below the 5-year average by about 4%. Not too shabby, but again, to be expected for this time of year.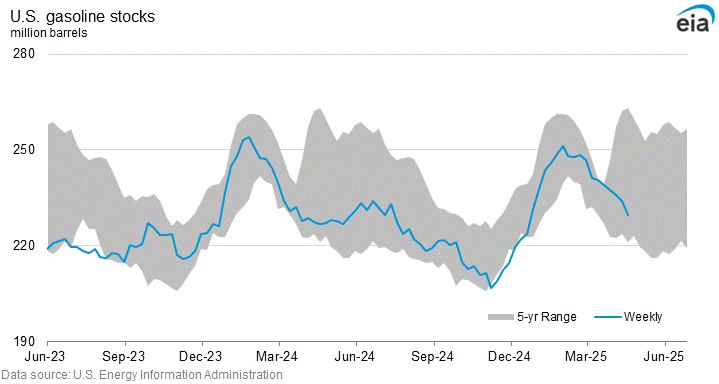 This has accelerated the decrease in the price of gasoline by just a little bit as it is now down 2.3 cents from last week. This means the past 3 weeks have now seen a 6 cent decrease over time. While that may seem nice in theory, it is a result of a lot of federal string-pulling behind the scenes. Everything from the SPR and ethanol mandates has done little to nothing to bring this price down. The SPR might have put more resources on the market to refine with, but the nearly 1 million barrels in gasoline builds has minimally impacted the price.
I know it comes as no surprise, but distillates traded sideways and propane dropped as low as it could without falling outside of its historical range. Very standard stuff for these two, but maybe 2022 will be their breakout year.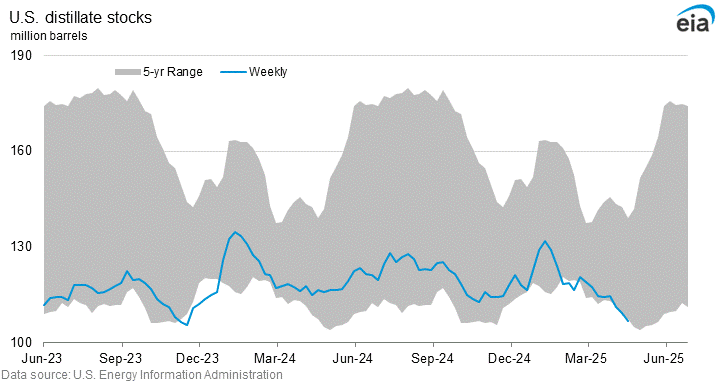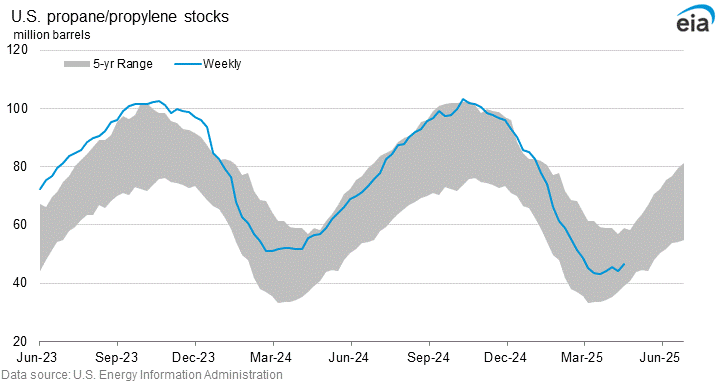 But that is the end of this episode. Hopefully, you didn't finish all of the punch! Thanks again for taking the time to read this segment. It was a newer idea but it has received lots of good attention. This segment could not have existed without your support. Merry Christmas, and cheers!
inventory report inventory report inventory report
If you feel that any image, gif, or other related content infringes on your copyright, please email podcast@rarepetro.com to have that looked into or removed.