Previous Reports
Welcome back to the 30th edition of Thirsty Thursday, an inventory report from RARE PETRO! What a year we've had so far, and there is no better way to finish it up than with the Confetti Champagne. This cocktail is perfect for ringing in the new year as it brings the fireworks right to your tongue with the use of pop rocks. Plus, it is a drink made with vodka and prosecco, so what's not to like?
Still, there are few cocktails that are best enjoyed alone, so we recommend you send this report to a friend so that you can both enjoy the inventory data and the last cocktail recipe for the year. Now that all the business is out of the way, it is time to get into the data!
The EIA has been reporting drawdowns week after week, and this most recent report is no different. They predicted a 3.2 million barrel drawdown and weren't too far off from what they reported at 3.5 million barrels.
The API ended up releasing their report just a day earlier, but the forecasted number is suspiciously similar to what the EIA decided to report. Either way, the API seemed to overestimate by just a little bit but still reported a drawdown of 3 million barrels.

This is the fifth week of drawdowns by the EIA's numbers, and the past 3 weeks have been greater than 2.5 million barrels. That hasn't happened since the start of September. Furthermore, the oil inventories are expected to trend downward at this point, but it still leaves the inventories below the 5-year historical average. It is not time to panic yet, but energy may get to be more expensive in January.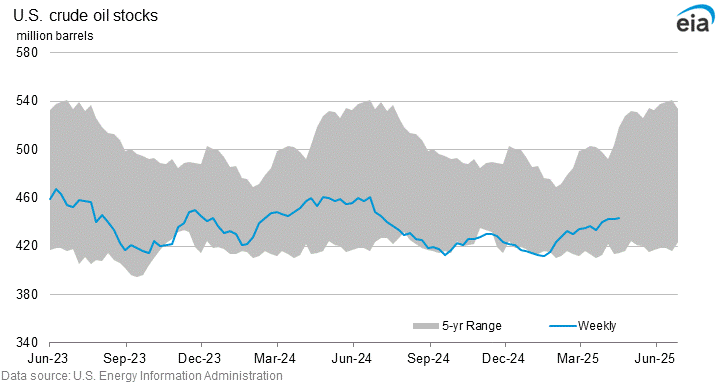 Crude oil has been steadily improving in price. While WTI is not at the $80 price point we saw months ago, it is still doing well at bouncing back from the omicron wave. The past month has brought the price from $65 to nearly $77.
Natural gas has been doing its best to be the exact opposite as its monthly progress has brought it from more than $4.50 to $3.75. Its price is equivalent to the prices we saw in July, despite it now being winter. The price ran up way too quickly, but it seems that supply and demand fundamentals can still force this price point upwards in the near future.
Gasoline inventories decreased by about 1.5 million barrels which brings it even further away from being within the historical 5-year range.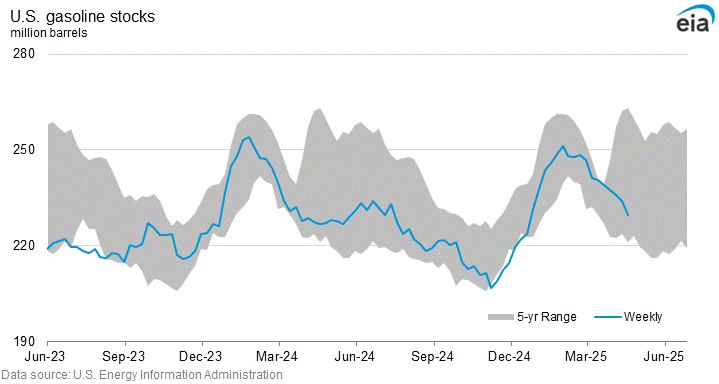 Last week the price of gasoline fell by 2.3 cents, but this week the downward acceleration has stopped. The weekly price change is only 8 tenths of a cent. Not even a full cent. It is too early to call anything now, but this may be the end of decreased fuel prices. The EIA reports on these prices every month, but it is shocking to see just how little the price came down.
If prices continue to run up once again, the Biden administration is going to catch a lot of flack as they put plenty of effort into lowering the prices just to see them decrease 10.5 cents per gallon over a month (according to AAA data). Regular gasoline in California still costs an average of $4.655 per gallon and folks around here bring it up rather frequently. Something has got to change.
You can't teach an old dog new tricks, and that applies to distillate and propane inventories. They are repeating one of their favorite daredevil stunts where they plummet right up against the border of the 5-year range to maybe dip their tows into record low territory before coming back. This time, however, distillate inventories are expected to go up pretty quickly in the next month, so let's see if it can maintain the pace.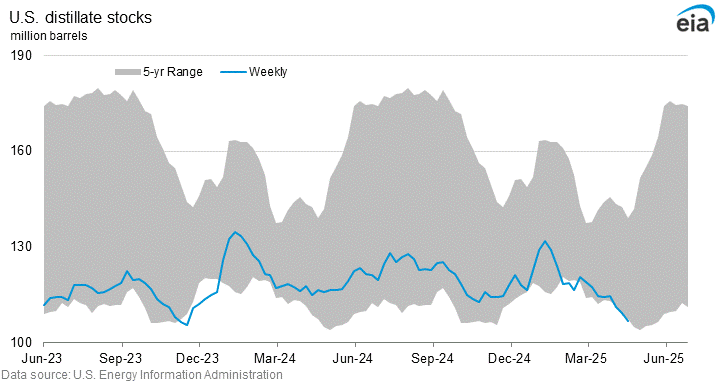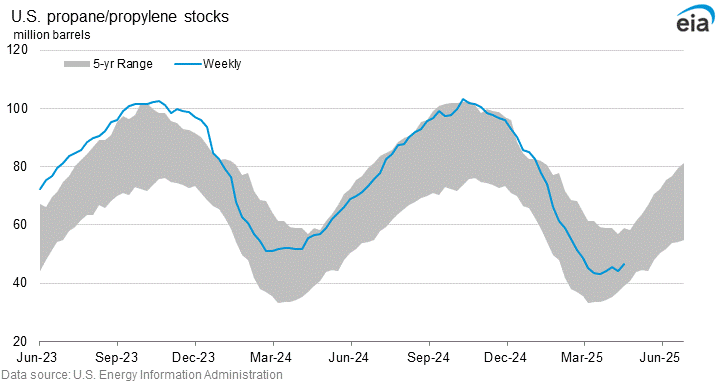 But that brings us to the end of the final Thirsty Thursday report of 2021. Don't be too upset! We will be back next year with the same old report that you've come to love. Just make sure to bring your own glass so we can get straight to the mixing. Happy New Year, and cheers!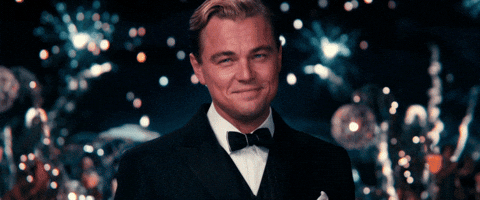 inventory report inventory report inventory report
If you feel that any image, gif, or other related content infringes on your copyright, please email podcast@rarepetro.com to have that looked into or removed.