Previous Reports
Welcome back to the 37th edition of Thirsty Thursday, an inventory report from RARE PETRO! Today marks a pivotal point of conflict in Eastern Europe that has been brewing for almost a decade now. Russia has crossed the borders of Ukraine marking the start of its invasion. Today our featured cocktail is the Ukrainian classic, Nalyvka, which you will need to partially ferment yourself.
Remember, it is never a good idea to drink alone so you owe it to yourself to send this report to someone else so you can enjoy the drinks and data. At the very least, be happy about your circumstances if you are fortunate enough to not be directly involved in the conflict.
The EIA predicted a build of 442,000 barrels which would have been smaller than last week's reported build. The actual build was closer to 4.5 million.
If that sounded like a lot to you, hold on to your socks. The API predicted a slightly larger build of 767,000 but also fell short as the actual build was much closer to 6 million.
Despite large builds like this, the US domestic crude inventory is still below the historical 5-year range. Current events in Eastern Europe may even increase the world's demand for US commodities. Russia is the third-largest energy producer, and sanctions against its energy resources will only make the energy crisis in Europe even worse.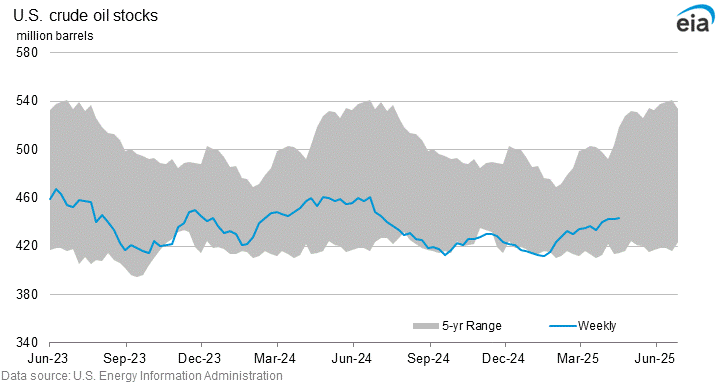 Commodity prices have already started rising. WTI was around $91.50 before jumping to $100 a barrel on the news of the invasion. It has since fallen to $96.50, but at this point, there is no telling where the new floor will settle. It is ultimately dependent on how the rest of the world chooses to respond to the invasion.
As expected, natural gas is doing great as well for the same reasons. Russia supplies an immense amount of natural gas to Europe through its pipeline infrastructure and has been fined in the past for allegedly limiting gas deliveries.
Gasoline continues its downward trajectory to lower than historical ranges. This week's draw was only about 600,000 barrels, but it certainly still had an effect on gas prices.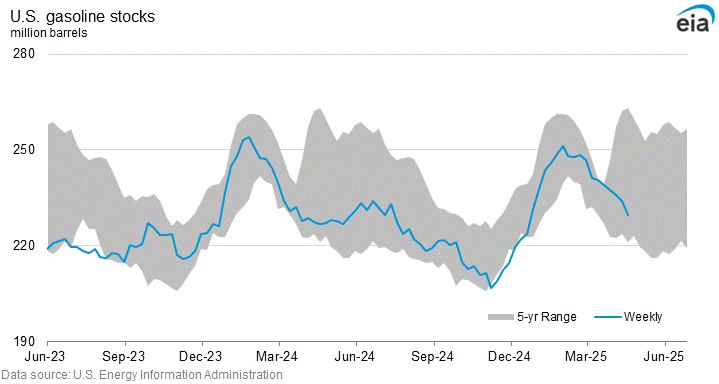 Gasoline is up 2.1 cents from last week and it is possible that this invasion in Ukraine will force domestic prices even higher. Again, Russia is a huge player in the world of energy, so sanctions against their energy are going to drive the cost of energy up worldwide. Let's hope that this doesn't cause gas prices to skyrocket domestically to the point where rationing is introduced.
Propane has been skirting the border, but distillates continue to fall lower and lower outside of the historical range. Again, it is likely that these inventories could be drawn on more aggressively should sanctions be implemented.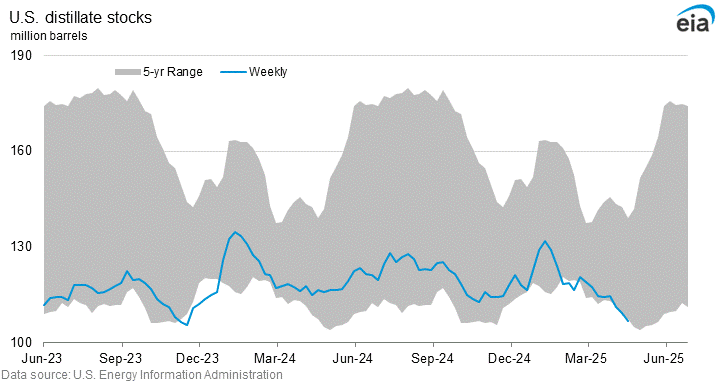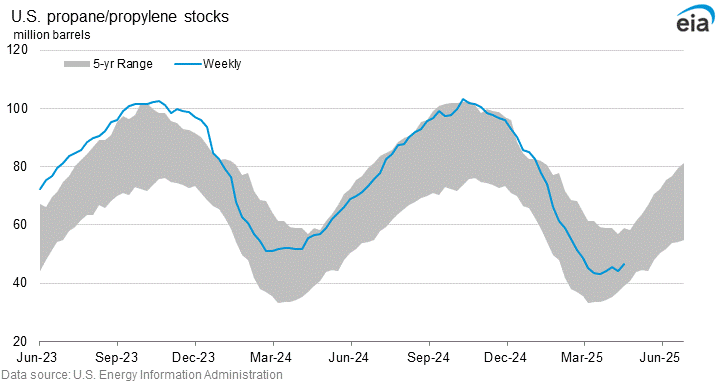 Ultimately, the word of the day is sanctions. It will be interesting to see where we are in a week. But until then, thank you for joining us for this report. Cheers.
inventory report inventory report inventory report
If you feel that any image, gif, or other related content infringes on your copyright, please email podcast@rarepetro.com to have that looked into or removed.