Previous Reports
Welcome back to the 40th edition of Thirsty Thursday, an inventory report from RARE PETRO! A surprising freeze has worked its way across the Denver Metro area, so today we feature a cocktail that should keep you warm: The Hot Buttered Rum!
Now before you judge this drink that seems like it came straight out of a midwestern grandmother's pantry, give it just a sip. Bust out the crock pot, mix in those spices, and have a jolly old time. You'll love it!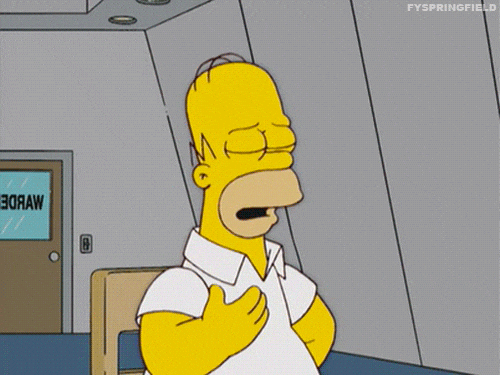 But we've already wasted enough time doing everything short of injecting cholesterol straight into our veins. Why don't we have a look at some data?
The EIA predicted a small draw of 1.375 million barrels which sounds totally reasonable given the impending supply shortage. Unfortunately, they were quite incorrect as the actual build was just shy of 4.5 million barrels.
The API originally predicted a slightly larger drawdown. They too went the wrong way as they reported a build, but slightly smaller than the EIA at 3 and three quarter million.
The most likely reason we saw a surprise build in inventories is due to recent Chinese lockdowns. COVID cases have been surging, but folks are complaining about lockdowns, so it will be interesting to see what the government does in response. Either way, lockdowns lead to a decrease in demand for energy and goods, so oil is likely trading at a discount right now. Russia is expected to lose 3 million barrels per day capacity in the near future which correlates to roughly 3% of world demand. 3% short on demand everyday is certain to have an impact on the markets.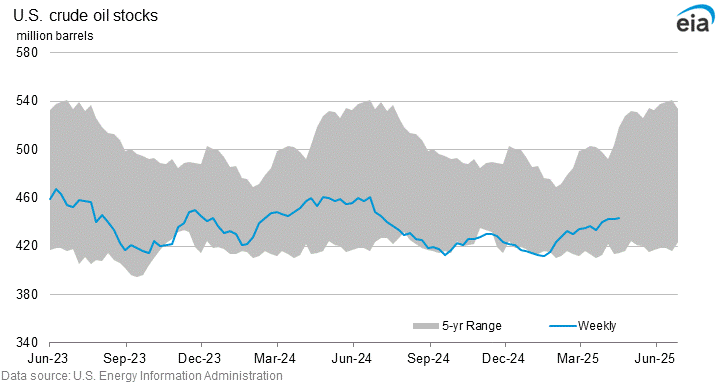 A surprise build often has the effect of lowering commodity prices, and that is exactly what happened. WTI dropped all week from WTI to as low as $95. The inventory reports certainly didn't help the price. Still, WTI found its legs once more on Friday morning and now sits above $100. Like we mentioned above, oil could be on a crazy bull run to the stratosphere if Russia continues with its invasion.
Even natural gas is finally seeing some love. It keeps testing a $5 price point but never fully breaks through. Current events could give it the upward pressure it needs to break into truly unprecedented territory. Now it is a race against the winter clock as spring is just around the corner which will lead to a decreased demand for heating and natural gas.
Gasoline is exactly where it should be right now, but it is anticipated that it will be much lower come summertime. This past week's drawdown was 3.6 million barrels, one of the largest drawdowns we've seen in months.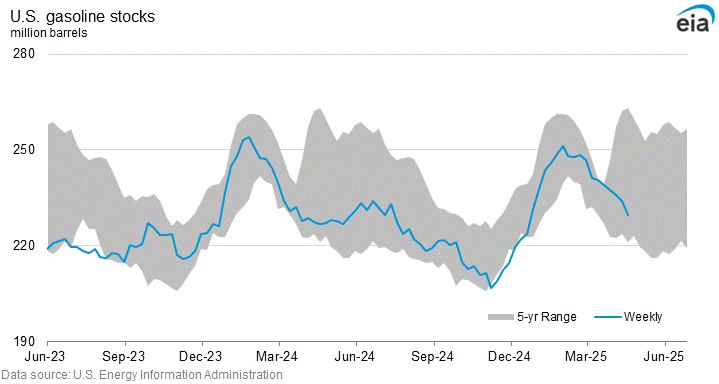 Gas prices saw temporary relief last weekend. Hell, I was driving back from California and gassed up in Grand Junction. I went inside to grab a quick snack, and the lady at the register said, "Good news! Gas just fell 10 cents." It would have only saved me $1.20, but it still blew my mind how quickly those prices can change. Unfortunately, that decrease was short lived as gas prices are now back up and looking to compete with all time highs from 2008. The cheapest possible regular grade gasoline is $3.796 in Kansas while the most expensive is $5.785 in California.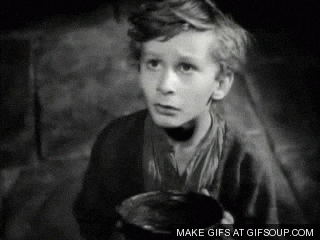 Distillates are fighting for their life as they try to pull back up into a historically normal range. Strangely enough, propane is the bad boy of the two this week as it falls even further away from historically normal ranges. Keep an eye on the larger time frames because it is entirely possible (and maybe even likely) that these commodities will be in short supply.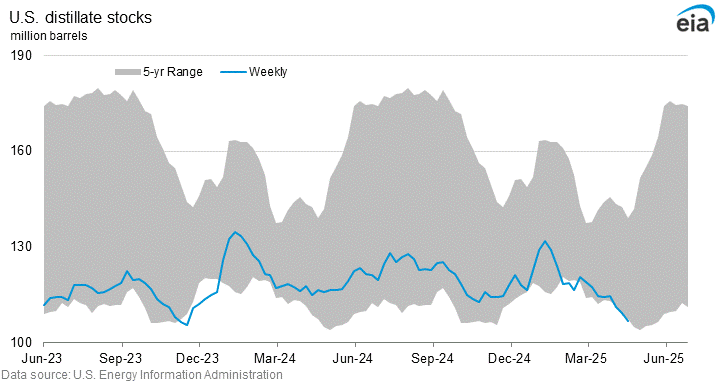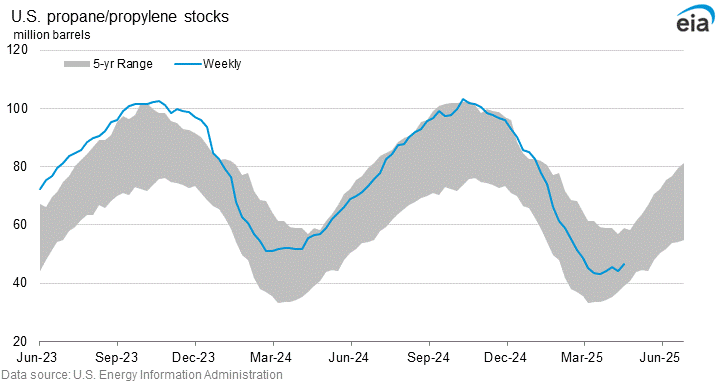 Energy used to be cheap. Now the general public is dealing with the consequences of limiting domestic production. How much more expensive will energy have to become until we begin to develop domestic resources? Only time will tell. Until then, kick back with another buttered rum and enjoy yourself. Thanks for stopping by this week. Cheers!
inventory report inventory report inventory report
If you feel that any image, gif, or other related content infringes on your copyright, please email podcast@rarepetro.com to have that looked into or removed.