Previous Reports
Welcome back to the 42nd edition of Thirsty Thursday, an inventory report from RARE PETRO! While March may be over tomorrow, the madness continues. Hopefully, your team of choice lies somewhere between the final four. While it is not surprising that it is between Duke, NC, Villanova, and Kansas, it will still be a fun championship to watch.
But a good game is best enjoyed with good drinks, so we are recommending this spin on the pina colada known as the Buzzer Beater.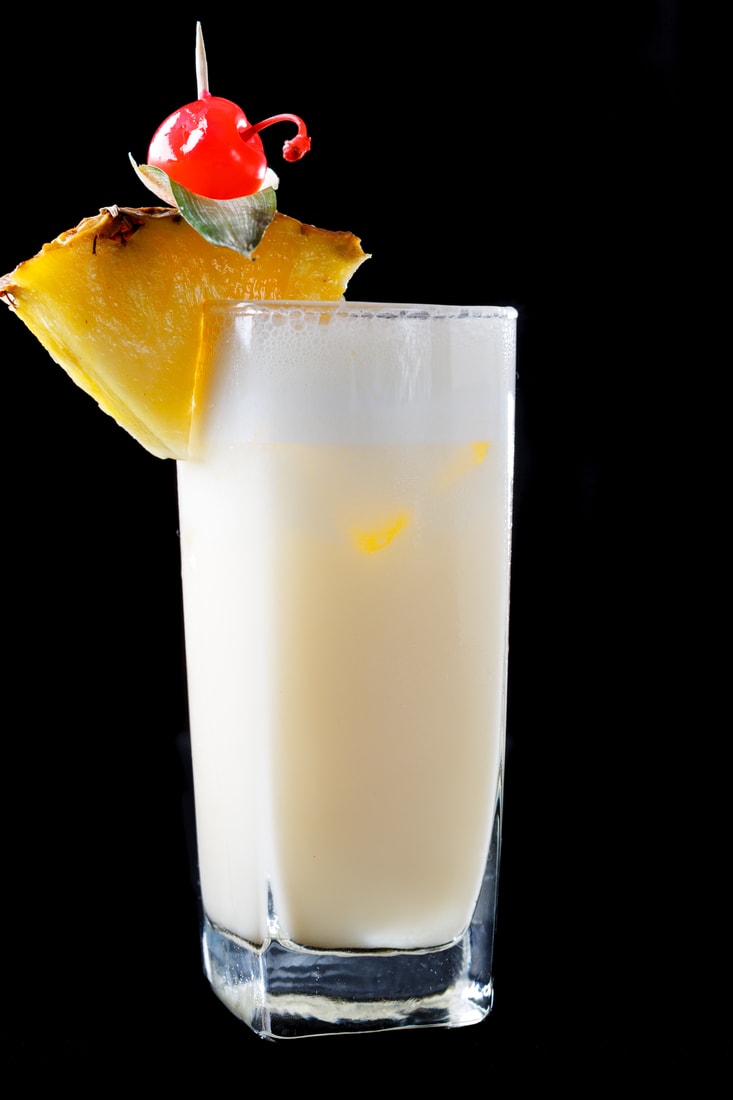 As always, you should never be drinking alone (or watching a game alone for that matter), so go ahead and send this report to someone else who enjoys nerding out about the energy industry. Time to dive in.
The EIA has started to understand that this is a time of drawdowns. While they predicted a 1 million barrel drawdown, it was actually much closer to 3.5 million.
The API predicted a slightly larger drawdown at 1.5 million barrels but also lacked the confidence to come close to matching the 3 million barrel reported drawdown.
The state of inventories in the future could change dramatically. President Biden has announced the idea of releasing 180 million barrels from the SPR (25% of total capacity) over the next six months at a rate of 1 million barrels per day. This is being done in an attempt to lower gas prices and fight inflation across the states. Goldman-Sachs has released an opinion that seems to be rather reasonable: This will be an effective way to temporarily fight inflation, but it does not address the underlying issue of supply deficit. It will be interesting to see how the rest of the world (especially OPEC) reacts to this as it is the biggest release of oil reserves to ever be recorded.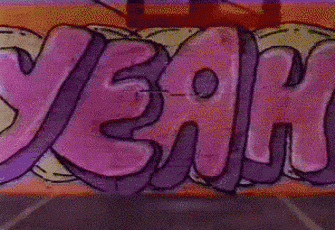 Hopefully, the Biden administration will come up with a more effective solution soon. Until then, inventories are on the decline and lower than the historical 5-year range and have been in a steady state of decline for months now.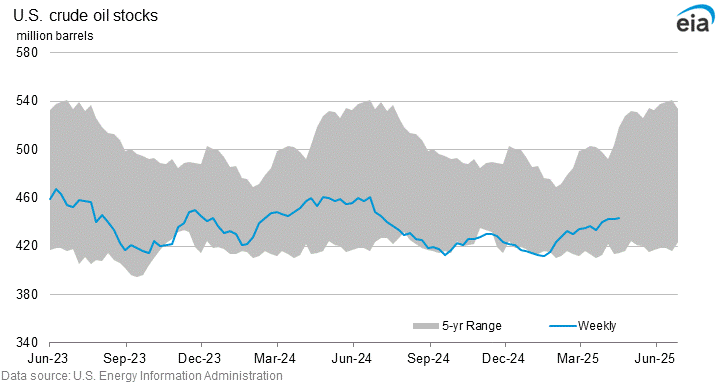 Biden's announcement cratered the price of WTI down to $100. Before that, it was sitting in the healthy range of $105-$110 and busy testing new highs. This news could be significant enough to drive the price down below $100/bbl and keep it there for a while.
But this week we have the blessing of balance between bad news and good news.
Between the news of US deliveries to Europe and the very recent Russian demand of payment for energy in rubles, natural gas is up about half a dollar on the week. This could put Europe in a bad spot. If they refuse to purchase Russian energy, they may have to start rationing what they still have. This next week could be very interesting.
Gasoline inventories are now back to historically normal territory. The recent 800,000 barrel build pushes the inventory right up against the upper boundary of what we have seen in the past 5 years. The inventories may reach a state of oversupply thanks to the Biden administration's release of oil from the SPR.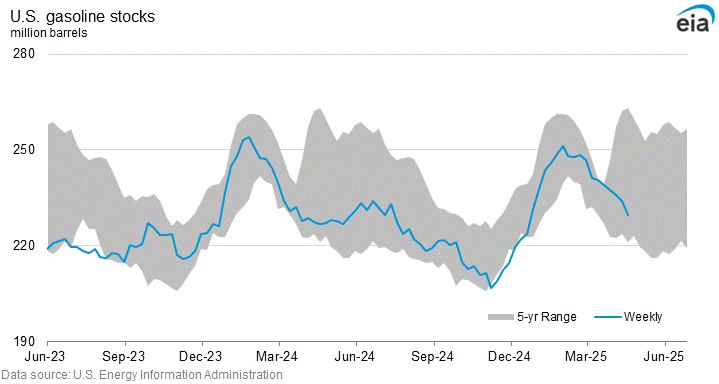 Despite the small build, gasoline prices have gone up yet again. The average will soon approach highs that the United States has not seen since 2012 if the SPR releases have no effect on the price.
The national average is now $4.225, which is $0.615 higher than it was a month ago. Still, this is a price lower than yesterday by a full cent, but a cent decrease in price compared to the big dip in oil prices is non-comparable and unhelpful.
Distillates still remain dramatically low. Propane is barely within its historical range. The theme here seems to be shortages, which you may have noticed throughout the entire article. A shortage of crude. A shortage of natural gas. A shortage of distillates and propane. The only thing we don't seem to have a shortage of is gasoline, but the price is through the roof so that is no help at all.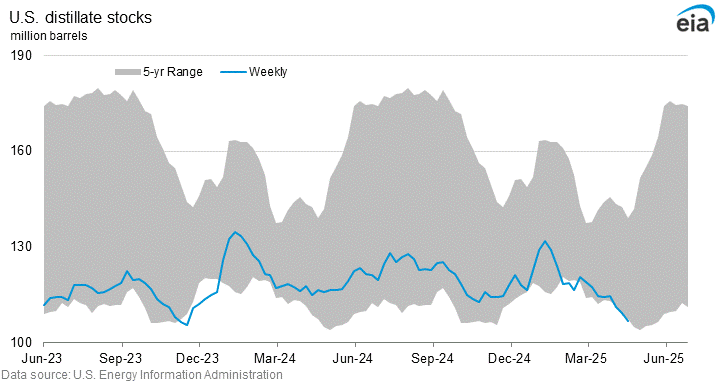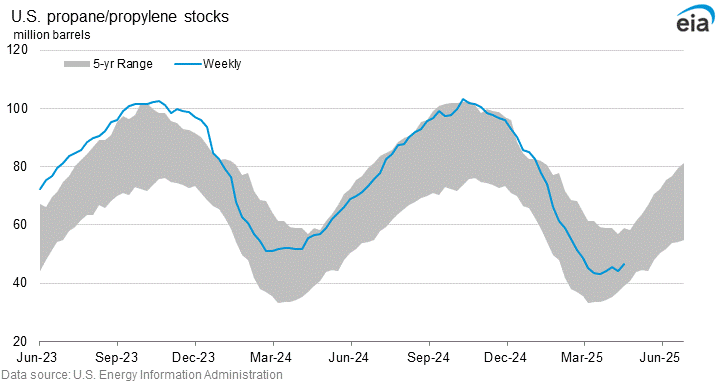 We've got a critical problem to address. The United States is home to beautiful and magnificent energy resources, but the "green transition" has blinded us to their movement. If we don't correct our course soon, we will long for the days of "cheap" $4 gas and $120 barrels of oil. Make sure to keep yourself sharp and informed. Thanks for stopping by this week, and we will see you next Thursday. Cheers!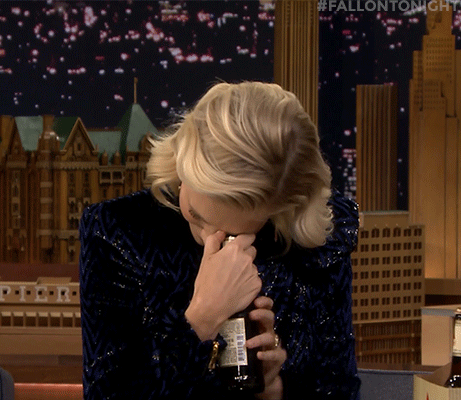 inventory report inventory report inventory report
If you feel that any image, gif, or other related content infringes on your copyright, please email podcast@rarepetro.com to have that looked into or removed.