Previous Reports
Welcome back to the 44th edition of Thirsty Thursday, an inventory report from RARE PETRO! Hopefully you held a position in natural gas because it is now over $7. Natural gas prices haven't been this high since the comedown of '08. Why not celebrate your unrealized gains with this High Roller cocktail. Be warned, this vodka and champagne mixture received pretty poor reviews so this may be one of our most unenjoyable recipes yet.
Whether or not you chose to cut your drink with champagne, we recommend you send this report to a friend because it is never a good idea to drink alone. Certainly you know someone who also enjoys inventory data. Speaking of data…
Even though prices are going up, we saw an absolutely massive inventory build from both the EIA and API. The EIA predicted a build of less than a million barrels but was absolutely blown away by a reported 9 million barrel build.
The API ponied up with a bigger prediction of a more than 1 million barrel build, but they too were shy of actual reported results. While smaller than the EIA's prediction, a 7 and 3 quarter million barrel build is nothing to scoff at.
Like we mentioned before, Chinese demand for hydrocarbons has dropped thanks to their latest lockdowns. Not only that, but the IEA is rolling out a worldwide 240 million barrel release in an attempt to reign prices back in. It is possible that continued draws like these could move commodity prices significantly, but not for long. Consider that the world uses 100 million barrels of oil a day on a good day. A common statistic from the pre-COVID days. Even if demand is slightly diminished, is 3 days of bonus oil really going to stabilize market prices in the long term? Likely not. This podcast was named Thirsty Thursday because the world is thirsty for oil, and the thirst can never be quenched. It's a symptom of living in energy-dense luxury.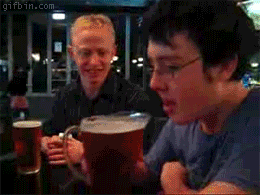 Again, long term aspects look good, but short term could be bumpy because this is the largest build we have seen in over a year. March 10ths build was 13.8 million barrels. If we see one or two more builds this large, I would not be surprised if prices started to react. Another 2 builds like that and we will be back into the historical 5 year territory.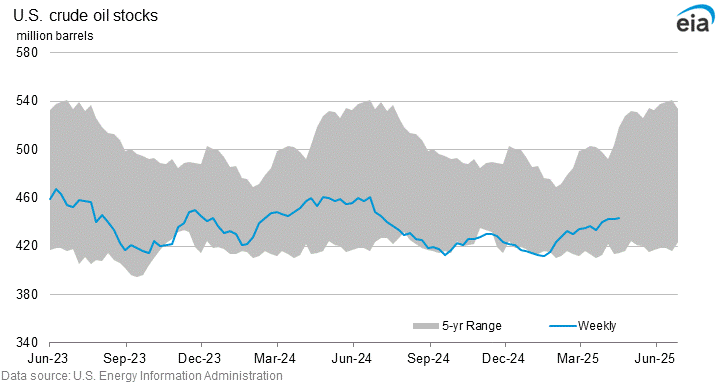 Despite these builds, oil is back above $100 a barrel and shows no signs of slowing. After a brief start of the week dip we are up over $10 in a matter of days. Could this be the true price jump? If so, we should expect to see a little resistance around $25 before breaking through. There is no telling just how high it can go, but we are halfway through the month that could be the last of Russian energy deliveries. Since commodities are sold as futures, it is possible that Russia's threat of stopping pipeline gas flows could come to fruition…
…and perhaps that is exactly what is going on with natural gas. Natural gas prices were already high, but they have skyrocketed a dollar in a matter of days. This is being written in the middle of Thursday, but it is possible that we could hit $7.35 by the end of the day. This weekend will certainly be exciting because Monday volatility could come through full force.
Gasoline inventories ended up dropping another 3.6 million barrels which is the biggest drop of 2022. This brings it to the lower boundary of the historical 5 year range, but a downward is expected for this time of year. If it doesn't stop decreasing by May, we may once again be below the historical 5 year range.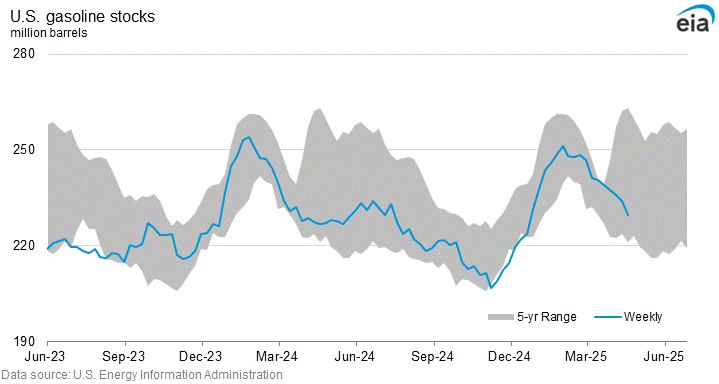 Surprisingly, a record draw has not pushed up gasoline prices in the way you may expect. The EIA reports an increase in retail gasoline prices.
But AAA begs to differ. Apparently gas is down about 8 cents from a month ago. Still an average above $4 per gallon of regular, but slowly headed in a less painful direction.
Distillates are falling at about the same slope we would expect for the time period, but are still much lower than is reasonable. A few weeks of inventory builds could be enough to bring it back. Propane is like the eldest child at this point. We don't really give it a lot of attention, but it makes sure that the house doesn't burn down despite being a bit of an underachiever.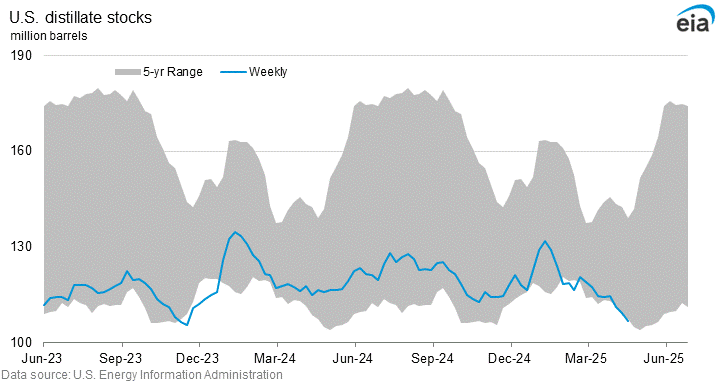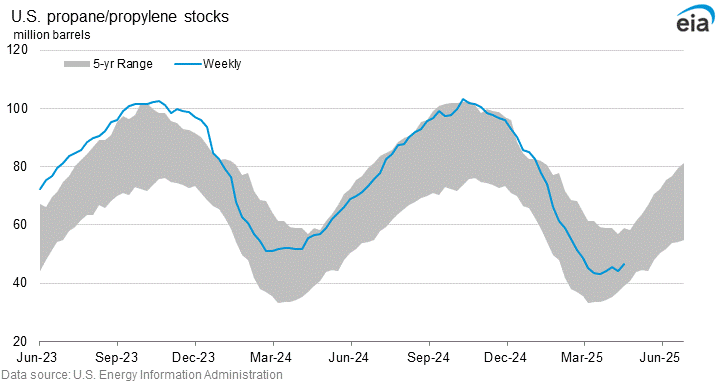 Last week we said, "Oil may be undervalued at the moment, but that is sure not to last too long." You may as well follow RARE PETRO on LinkedIn because this type of market knowledge is not afforded anywhere else (at least not for free). Thanks again for tuning in, and we will see you back here next week. Cheers!
inventory report inventory report inventory report
If you feel that any image, gif, or other related content infringes on your copyright, please email podcast@rarepetro.com to have that looked into or removed.