Previous Reports
Welcome back to the 46th edition of Thirsty Thursday, an inventory report from RARE PETRO! According to nationaldaycalendar.com, today is "National Blueberry Pie Day." While we do doubt the legitimacy of that claim, it will not stop us from enjoying a new cocktail recipe that is perfect for Spring. Introducing the Blueberry Vodka! All you need is blueberries, simple syrup, vodka, and some water. If you are working from home, this cocktail pairs nicely with bringing your laptop onto the front porch to work in the sunlight.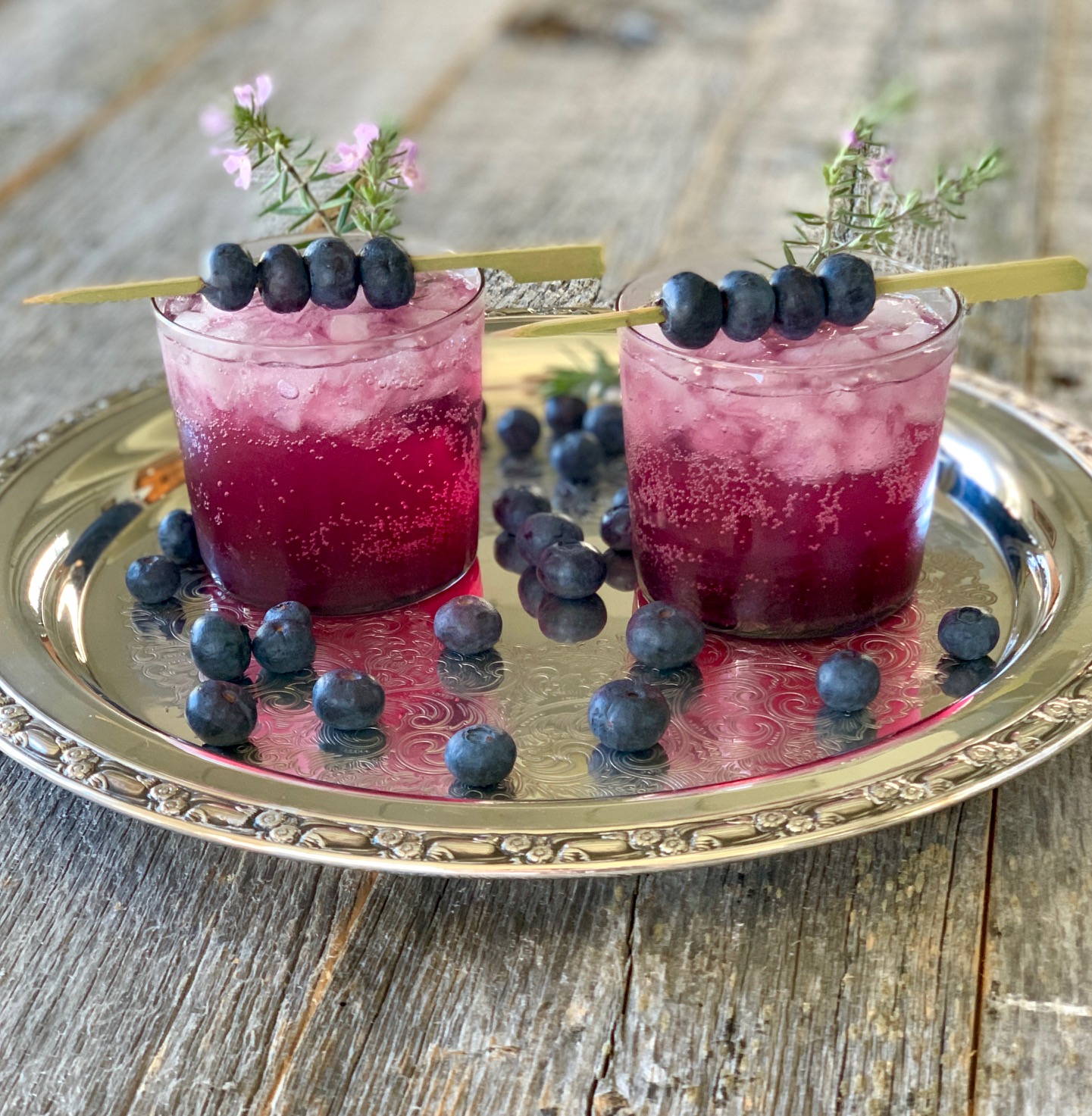 But as the image suggests, it will be difficult to drink just one so you may as well invite a friend over too. After all, it is never a good idea to drink alone, so go ahead and send this report to someone who enjoys pouring over inventory data. Let the nerd-fest begin!
Although the last drawdown was nearly over 8 million barrels, the EIA has relaxed it's expectations to predict a 2 million barrel build. According to the actual results, the build was just truly closer to 692,000 barrels.
The API predicted a slightly larger build, but reported a build of nearly 5 million barrels. It is weeks like this that make us wonder where the EIA and API source their data from.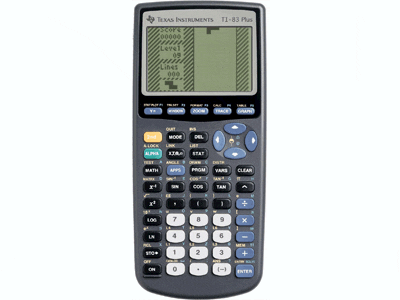 Lockdowns in China are back in full force which is taking a decent amount of hydrocarbon demand off the table. Methods of keeping folks in their homes include fences around entryways, steel wire across the outside of the front door, or simply a metal stake placed at the bottom corner of the door and buried deep into cement. Whether or not the people want to be locked down, the government is making sure it will happen.
Despite the small build, the general trend of events shows that inventories are decreasing, or best case scenario, leveling out. As soon as demand returns, to pre-pandemic levels, you can expect these totals to continue to fall.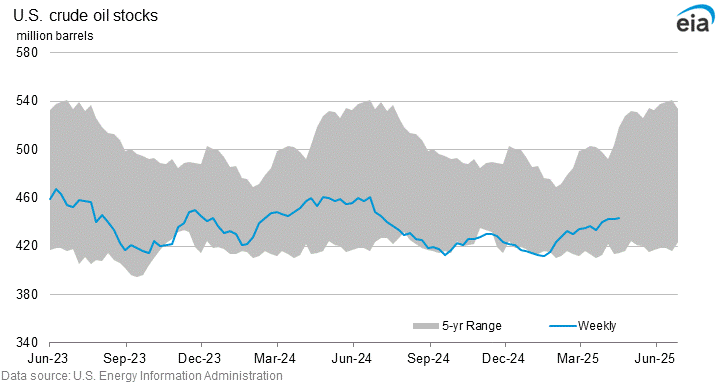 Oil prices are now back above $100 a barrel and this has to do with tensions mounting in the East. Russia stopped gas delivery to Poland and Bulgaria in an attempt to show the rest of the world that they were not messing around, and this act breathed a lot of new life into commodity prices.
While natural gas did see a temporary boost, the price stabilized at around $7 per MMBtu which is $1 lower than its high from last week, but also $1 higher than where it was previously sitting. While things seemed to have calmed down for now, it is almost inevitable that the situation between Russia and Ukraine escalates.
Gasoline inventories decreased by a steep 1.6 million barrels last week. While inventories have been dropping, it is to be expected for this time of year. We should expect to level out in the next few weeks before trending even further down during the summer months.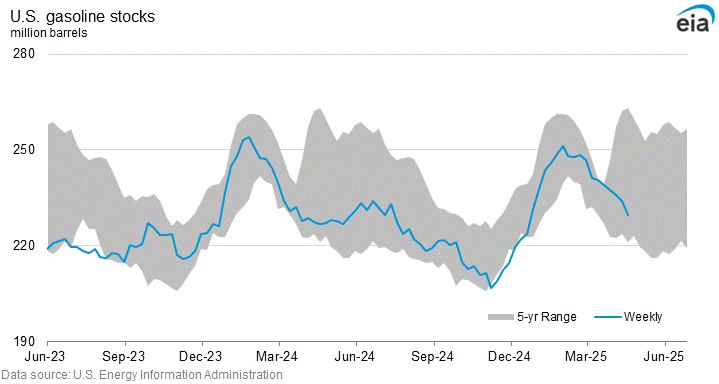 While gas is technically lower in price than it was a month ago, that is a result of a massive amount of emergency reserve releases, and it still hasn't pushed prices down that far. A month ago gas was averaging $4.246 a gallon. Now it is $4.141 which is a mere 10 cent difference. Hopefully, we make the same shape on the following chart as we did in 2010 because this is getting pretty crazy pretty quick.
Distillates are holding the right slope for this time of year but are already much lower in supply than they should be. If distillates don't level out over the next two months, lots of folks are going to be struggling to find cheap heating oil amongst other products. Propane is doing A-OK and may actually be in the beginnings of building some extra inventory. Good for you, propane.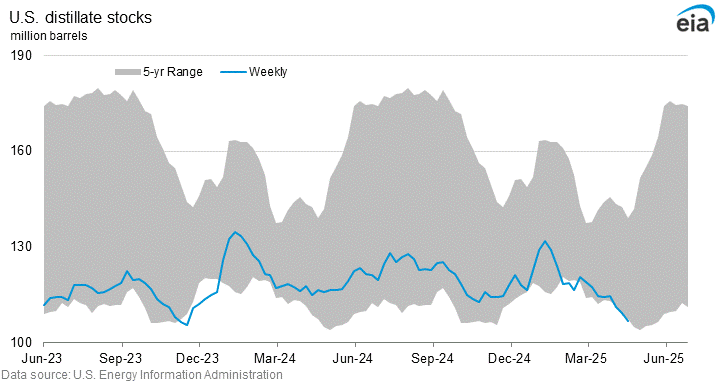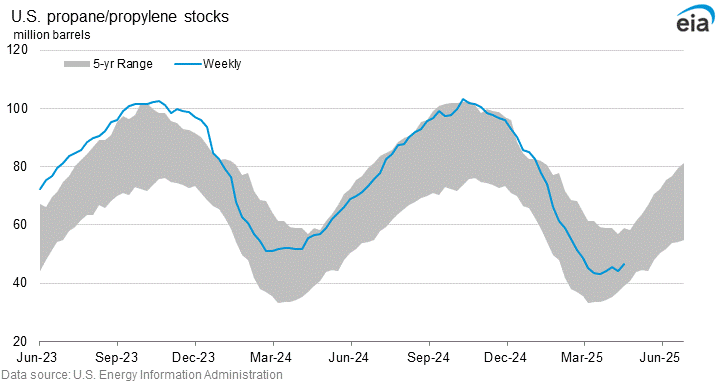 We feel like a broken record with recent reports, but that is just the way things are going down right now. Inventories are low, and nearsighted policy is ensuring that they go even lower. Those of us in the industry may benefit from all of this hullabaloo, so stay strong my friends. Thanks for stopping by this week, ad we look forward to sharing a drink next Thursday. Cheers!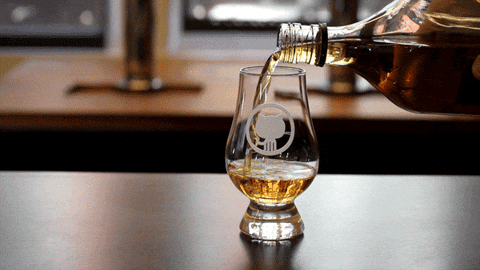 inventory report inventory report inventory report
If you feel that any image, gif, or other related content infringes on your copyright, please email podcast@rarepetro.com to have that looked into or removed.