Previous Reports
Welcome back to the 48th edition of Thirsty Thursday, an inventory report from RARE PETRO! I'm getting started on this report early, and I'm feeling a bit peckish, so I say we whip up a few Bloody Marys… Bloody Marries… Bloody Marys?
But whether you opt for an elegant small glass with a single celery stalk or a mason jar with a skewered hamburger on top, you won't want to drink alone. Go ahead and shoot this report to someone who loves nerding out over inventory data and observing the markets.
First of course we look at domestic crude inventories. The EIA expected a meager half million barrel drawdown, but were actually off by about nine million barrels. The resulting build was closer to 8.5 million barrels.
The API somehow made the exact same prediction, but the reported build was much smaller at 1.6 million barrels. Strange how they both arrived at the same prediction, no?
This is the second build in just five weeks over 7.5 million barrels. Fortunately, the last one before that was back in October, so hopefully these large builds don't become the norm. While no on loves to see a significant inventory build, it is probably for the best as we are now much closer to being back in the historical 5-year range, which is good considering we are tight on just about every commodity at the moment. While builds don't benefit energy prices, they do combat inflation which everyone can appreciate right about now.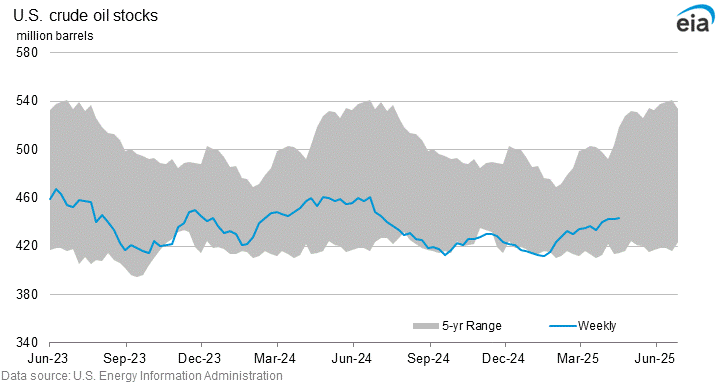 While a build this big would typically be devastating for energy prices, we've actually seen a bit of a price increase since the reports were released. Prices only fell about $2.50 on the news but almost immediately rebounded. Still, they are exceptionally volatile and still lower than where they started at the beginning of the week. Seemingly good news revolving around the EUs efforts to stop Russia appear to bring energy prices down, but then pressure from tightening commodity supplies fight back and push up. Natural gas fell further than it had in ages travelling from $9 to $6.50 in a matter of days. Some of the price volatility can also be attributed to markets which are falling apart. No one is safe from the Dow Jones to cryptos. At this point you can expect commodities to rubber band between extreme highs and lows.
Folks we have been touting on it for a long time, but gasoline inventories are once again lower than the 5-year average. According to the EIA, gasoline inventories fell 3.6 million barrels which is one of (if not the) steepest drawdown of this year. This comes right before a season of anticipated builds meaning the problem could quickly exacerbate itself if not addressed soon.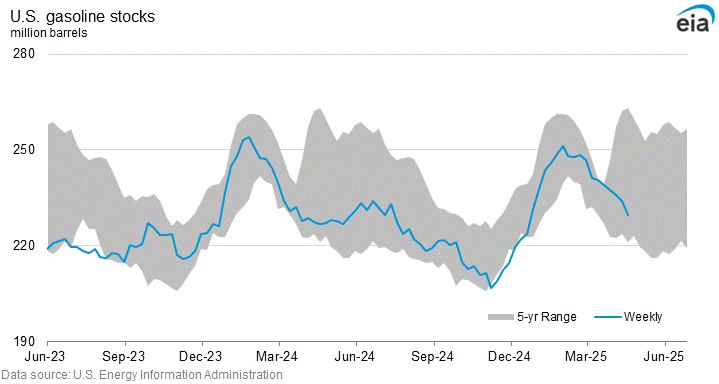 Combine this huge draw with continued inflation concerns and you have a recipe for record breaking gasoline prices. They are now nearly $1.50 higher than they were just a year ago.
Propane inventories are doing just fine. Distillates are just getting worse. Diesel, maritime fuels, and other derivatives are quickly increasing in price all over the world. Right about now is when we expect to level out before building out inventories now, but we are in the very early stages of a concerning shortage. Already we are 23% below the average which is certainly significant. Fortunately, we are witnessing a strong economic rebound from COVID as demand for distillates return. This is because transportation, construction, and industrial manufacturing are getting back into the swing of things. Unfortunately the consumption is outpacing demand and has been since about September of 2020. The trendline is steep and pointing in a downward direction which greatly contrasts the mostly horizontal 5-year historical range. I anticipate this will remain a silent issue until we get closer to the winter of this year. By that point it will likely be too late to fix.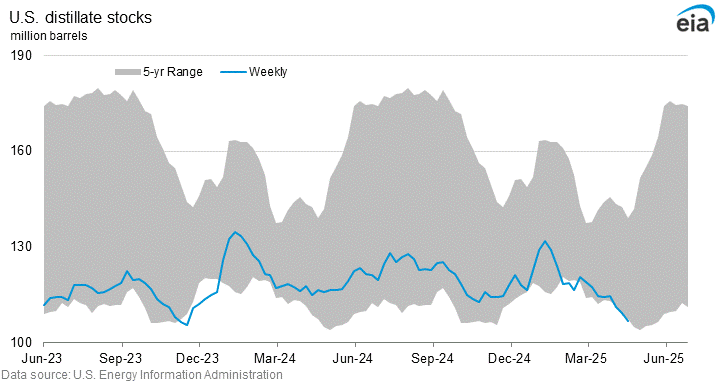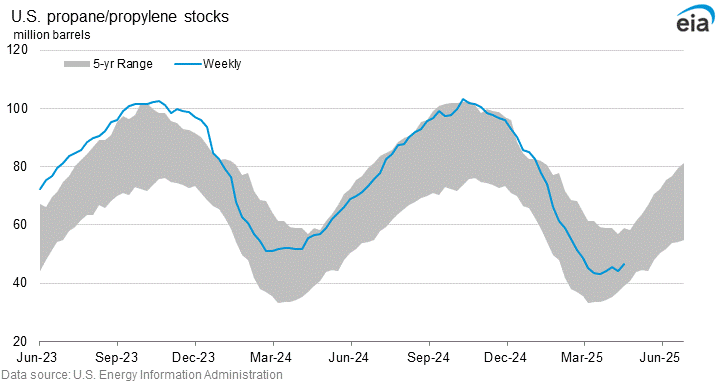 Hopefully you are planning some investments and strategies around the given news. While we do not tell you what to by and encourage you to take NONE of this as investment advice, the markets are incredibly volatile which leaves great risk and great reward. Stay safe our there, and do you best to ride out the upcoming wave of inflation and market collapse. Until then, crack open another one, and we will see you here next week. Cheers!
inventory report inventory report inventory report
If you feel that any image, gif, or other related content infringes on your copyright, please email podcast@rarepetro.com to have that looked into or removed.