Previous Reports
Welcome back to the 50th edition of Thirsty Thursday! Yesterday was national wine day according to some, so I would like to take this opportunity to retroactively celebrate. Instead of putzing about with muddlers, mixing, and spritzing we today pour a simple glass of wine. Red, white, 6 oz, or bottle, we really don't mind how you choose to do it.
Still, everyone knows it is never a good idea to drink alone, and you won't be able to finish the bottle yourself. Grab a second glass and send this report to a friend who would also enjoy persuing the inventory data. With all the formalities out of the way, it is time we begin.
Despite a strong drawdown of more than 3 million barrels last week, the EIA's data expected a drawdown of almost three-quarter million barrels. They were almost correct as the actual drawdown was a clean 1 million barrels.
The API predicted an even smaller drawdown but reported a build of around a half-million barrels.
We haven't witnessed back-to-back draws since the end of March, but the pattern would suggest that we are due for a build next week. The magnitude of that build? It could really go either way.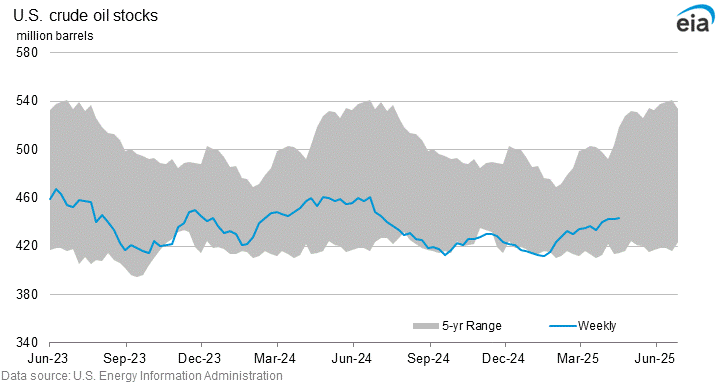 Commodity prices are swelling as several factors contribute to increasingly bullish sentiments. Shanghai reopening has bolstered the demand for fuel in the region, warmer than normal temperatures for the time period are causing more households to demand a higher volume of power for cooling, and GasBuddy predicts gasoline demand could jump as much as 10% on the week. The news has caused WTI to jump almost $3 to sit at a healthy $114 price point.
Although WTI is enjoying its time in the limelight, the real titan of price action is natural gas. The price jumped from $8 to $8.75 seemingly out of nowhere and even crossed the $9 threshold. These prices rival those of 2008. Today it continues the climb as it edges closer to $9.50 and inevitably (according to some speculators) crosses over $10.
WTI and natural gas aren't the only things going up in price. Gasoline saw another draw, but at only a half-million barrels. This is greatly appreciated as this slows the plummet into a somewhat controlled crash landing on our graph.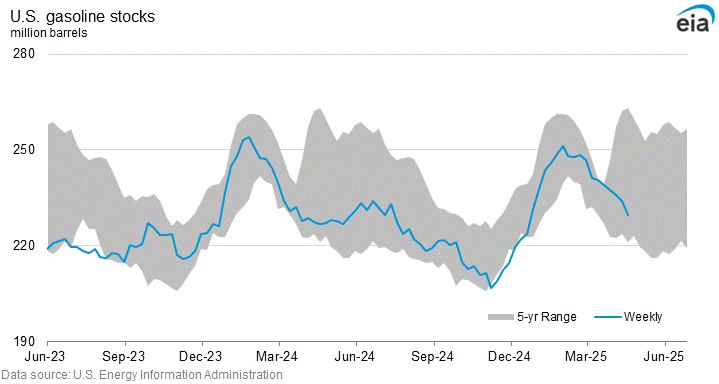 Quickly decreasing inventory and increasing demand has resulted in continually increasing prices (though not as aggressively as before). Last week's gasoline prices were just over a cent cheaper, so it seems we are encountering high resistance.
Go ahead and pray for more resistance because unadjusted price analysis shows that we are now experiencing gasoline prices more expensive than they were doing the 2008 financial crisis, or more simply: the most expensive gasoline the United States of America has ever seen.
Propane inventories are business as usual. I wish we had more to say regarding this aspect, but for some reason, it seems to be one of the most stable and reliable energy commodities. Distillates are finally seeing a few builds, but domestic inventories are still much lower than the 5-year average and only make up roughly 28 days of emergency supply. Hopefully, we see this commodity continue to build.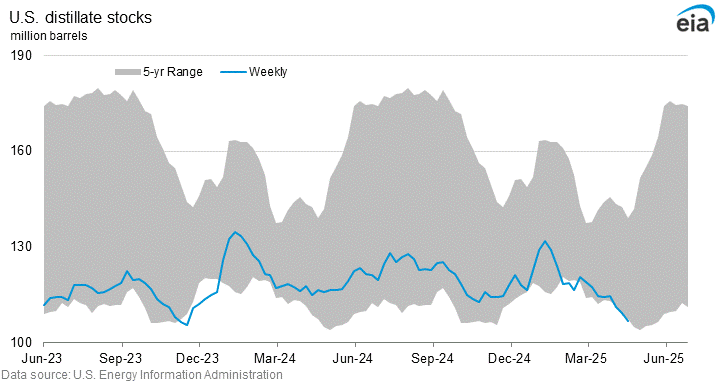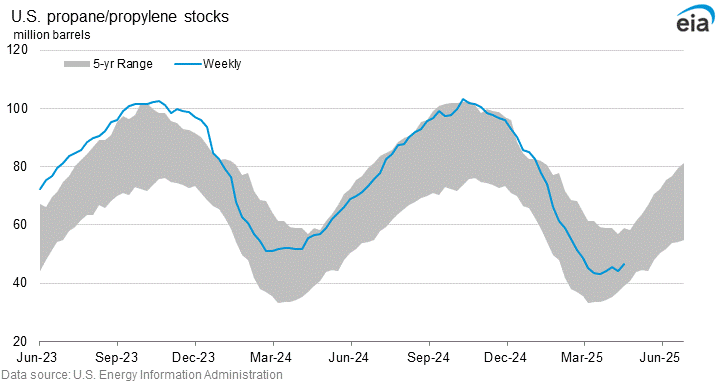 Ultimately, this is the same story we have witnessed for weeks. Commodities are becoming more demanded and the supply aspect remains relatively unchanged. Be sure to come back next week as we may have set new all-time records for gasoline and natural gas, and we may as well have a drink to celebrate. Thanks for stopping by, and take care until next time. Cheers!
If you feel that any image, gif, or other related content infringes on your copyright, please email podcast@rarepetro.com to have that looked into or removed.