Welcome back to the third edition of Thirsty Thursday! The best way to get through this heat wave is to grab an ice cold brew and read through some inventory reports. Kick back, relax, and let's dive into the data!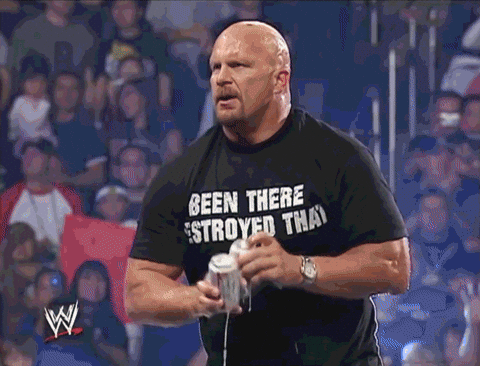 Starting with the API report, released June 15, we can see they predicted a 3 million barrel drawdown. Fortunately they saw the actual number was much closer to three times their estimate.
The EIA made a similar, yet slightly larger prediction. In an occurrence that seemingly grows rarer and rarer, the actual numbers from the EIA's inventory report were much closer to the EIA's at a 7.35 million barrel drawdown.
This puts us at the 7th straight week of drawdowns. Even if a few of the drawdowns in May were shy of a half million barrels, the last builds we saw were only 600,000 and 90,000 barrels. Sure, demand is improving worldwide, but there are definitely some players who are thirstier than others.
In a trend we have become all too familiar with, gasoline shows up to the party with another build. While another report is coming out soon, it is likely that it will reflect another build as gasoline refiners are starting to ramp up fuel production although it might be too early.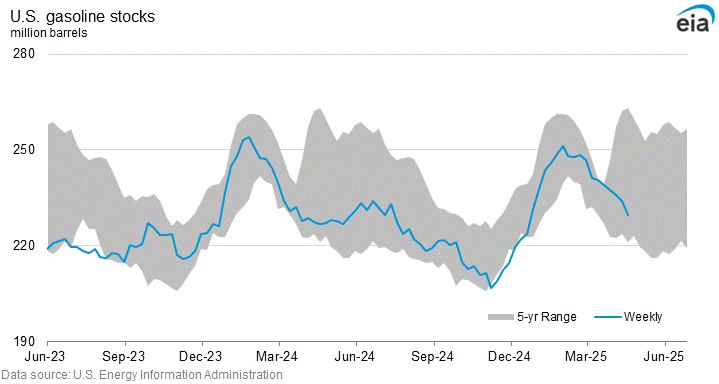 Although we've been watching high gasoline prices for a few weeks not, it seems like it might finally be the time for a price ceiling. Even though prices increased, they only increase by about 2 tenths of a cent from last week.
Between this news and the refiners on a mad bull run of production, we might actually see prices retreat soon, right? Unfortunately for drivers, the rising cost of commodities, especially oil, could push these prices even higher. Gasoline price is dependent on too many factors to pinpoint exactly where the price will head, but it will likely be higher.
As far as refined products go, propane is on the run up, which is normal this time of year. In the first edition of Thirsty Thursday we reviewed how some people use propane for pool heating. It seems like the sun is doing a fine enough job of that as propane inventories increased by another couple of million barrels. It is now just way too hot for any heating use, which is precisely why we see an upward climb this time of year.
Still, just because we see a slight build in some refined products, doesn't mean we should be upset with the incredible drawdowns we have been seeing. It is possible that the drawdowns will only grow larger as demand returns and the United States lacks the appropriate investment to replenish reserves. That's like showing up to a keg race with a 6 pack. Might as well overcharge, no?
Overall, a huge draw on inventories and a slight build in refined products is not a bad week. This week's toast goes to all the people finding new opportunities amidst the consolidation and transformation that has occurred so far in 2021. Thanks for tuning in this week, and be sure to come back next week for another report (and drink of course)! Cheers!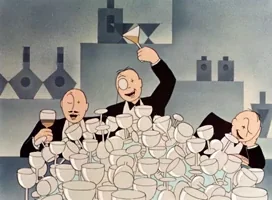 If you feel that any image, gif, or other related content infringes on your copyright, please email podcast@rarepetro.com to have that looked into or removed.