Previous Reports
Welcome back to Thirsty Thursday, the most entertaining hydrocarbon inventory report on the internet! When we circled up last week it was spring, but this report is the first release of the summer! Grab the rum, tropical fruits, and mini umbrellas because we will be whipping up a fresh Pina Colada!
But whether or not you like Pina Coladas, getting caught in the rain, have an affinity for yoga (or even if you have half a brain), these drinks are best enjoyed with a friend. Grab a second glass, and send this report to a friend who would also enjoy diving through some nerdy petroleum data.
Alrighty. Comfy? Let's get to it.
The EIA has dropped the ball this week as they struggle with outages, but no one is perfect. Heck, I (Tavis) got this report out a day late last week, so I think we can cut them some slack.
That means we will be leaning pretty heavily into data from the API who was expecting a drawdown of about 1.5 million barrels. Somehow they were off by about 7 million barrels as the build was rather significant at 5.6 million barrels.
By the API's data, this is the 3rd largest build of the year. This is likely a result of the increased oil imports as refineries alone were responsible for 33.5 million barrels last month.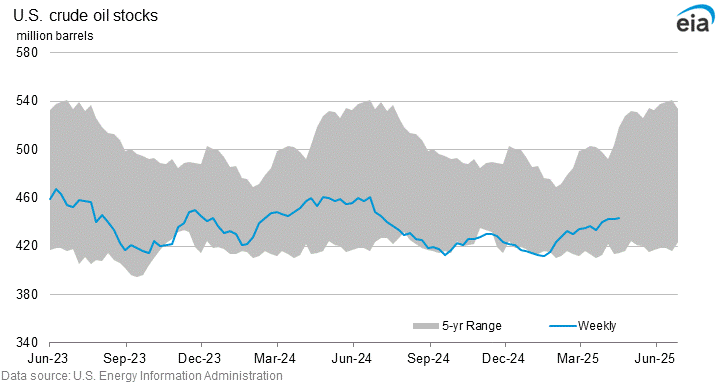 This big build certainly hasn't helped commodity prices which still have the bad taste of the Freeport fire in their mouth. WTI prices have struggled through the last week as they fell by $15. It does appear to be bouncing off of the $105 price point suggesting that there may be a floor. It is surprising that the price is falling so low considering demand is healthy, domestic commodities are on the low end, and domestic production is still lower than it needs to be to supply itself. The heavy reliance on imports is a band-aid solution that does not address the root cause of diminished domestic production. Be careful, because this could just be temporary relief before prices really take off again.
Natural gas continues to drop as speculators fear the decreased export capacity will render landlocked US gas less valuable. While this does certainly push down the natural gas price, it seems as if we are witnessing a bit of an overreaction as plenty of the world still continues to import US natural gas due to spot shortages. The folks at RARE PETRO believe natural gas could also be considered undervalued, especially if it hits $6.
Again, our trusty source, the EIA has some delays on gasoline data, so we don't quite know have inventories have changed from last week, but if you look at the data from recent months…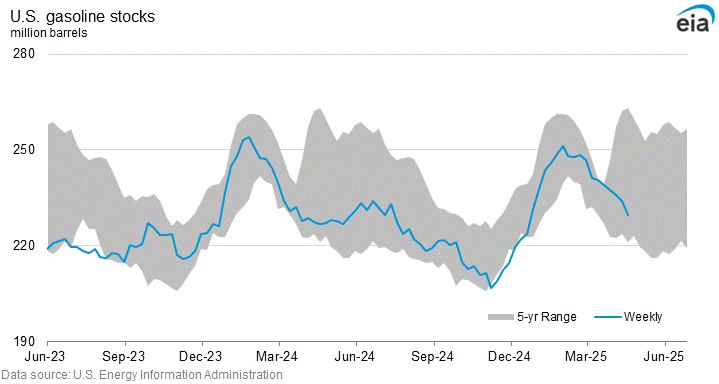 …it is pretty easy to predict that the US most likely saw another decrease. Demand for gasoline is already strong, and president Biden's newest gas tax holiday may actually increase the demand for gasoline in the short term. This just pulls the slingshot even further back so those prices can really launch themselves once the grace period has finished. A tax holiday has historically shown that those involved in the supply chain find a way to pocket the difference in pricing resulting in a very small decrease in the price of the good (if it changes at all) before becoming more expensive in the long term. Good thing we have also introduced the loftiest plant-burning goals in this country's history! Wouldn't want that gasoline price to get too low now, would we?
Fortunately, gasoline prices are taking a bit of a break from running up any higher, but it is too early to determine whether or not they will be driven down in the coming weeks. Not much has changed in the realm of refining capacity, but that could change as industry leaders meet with Energy Secretary Granholm today.
Distillate inventories are trending upwards, but very slowly. Propane is wildly close to its inventory levels year over year, but the consistency could be challenged later this winter. It would be easier to talk about this if the EIA data was released, but we will surely bring more information to the table next week.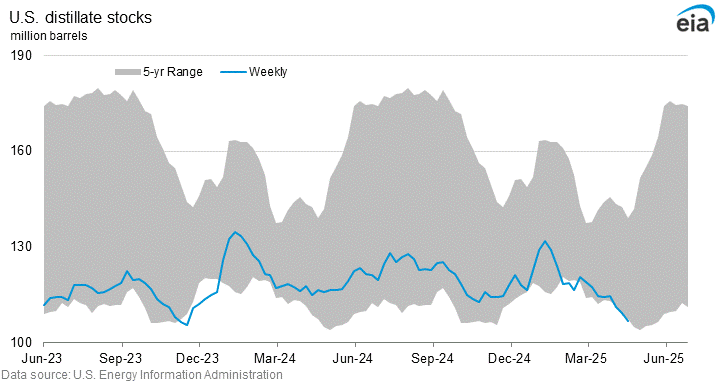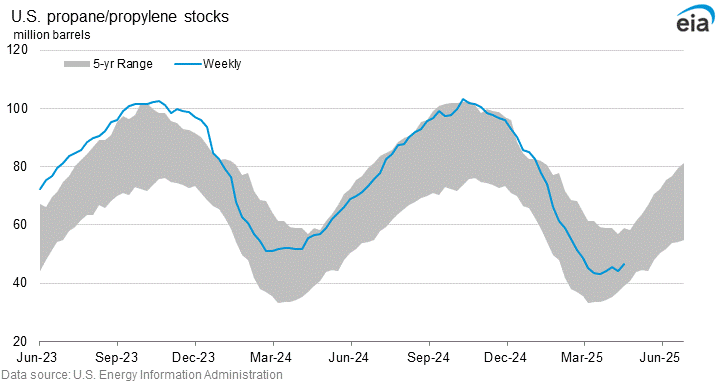 Even though our favorite energy information administration was gone this week, we still had plenty of good news and data to read about. It seems like the Biden administration will be forced to make some decisions about promoting domestic energy policy soon, but we just can't be sure to what extent. Thanks for tuning in this week. We hope you leave with an empty glass and a full noggin. Until next week… cheers!
If you feel that any image, gif, or other related content infringes on your copyright, please email podcast@rarepetro.com to have that looked into or removed.
inventory report inventory report inventory report