Welcome back to the fourth edition of Thirsty Thursday! This one is coming out early in the morning because the RARE PETRO boys are taking a field day on the creek. You know what they say: "You can't drink all day if you don't start in the morning." That means you should probably grab a quick drink as we dive in to see how thirsty the United States was for crude oil and other refined products.
Last week we saw modest estimates from the API and EIA. They ended up smashing those out of the park, and it turns out, this week is a repeat of that. The API predicted a hefty 3.6 million barrel drawdown, but we actually saw about double that at 7.2 million barrels.
The EIA came in expecting a slightly larger drawdown at 3.9 million barrels, but they too smashed their estimate at an actual 7.6 million barrel drawdown.
This leaves the streak alive at 8 straight weeks of drawdowns, despite some of the drawdowns being miniscule. Still, if this trend continues it might raise concerns about supply demand fundamentals. OPEC+ Will be meeting in early July to renegotiate production cuts, and it is likely that they will add another 500,000 barrels of production per day.
Fortunately, there is more good news to be had this Thirsty Thursday. After weeks and weeks of gasoline builds we finally observe a draw, and a significant one at that. The EIA's latest report revealed a 3 million barrel drawdown bringing the total from 243 MM to 240 MM. While this is nice to observe, this is movement that is appropriate for right about now and leaves it slightly below the median of the 5 year range, but within it nonetheless.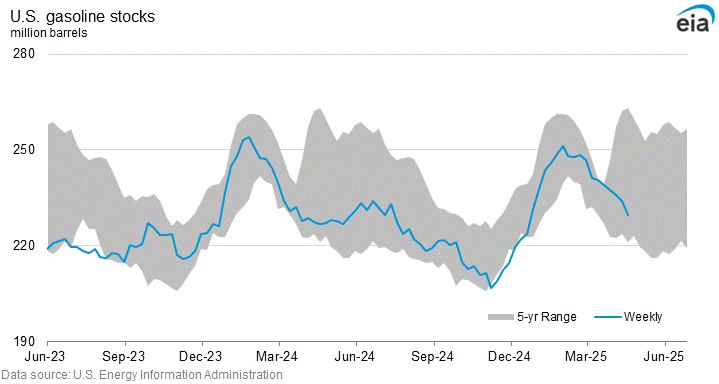 In the past few weeks we have witnessed climbing gasoline supply and price, but this slight increase in scarcity has left prices relatively unaffected. The current average is up 3 tenths of a cent from the previous week, which is much more tame than anyone anticipated.
Still, it could be worse. Average regular gasoline prices in Cali are at $4.249 so at least we have that going for us (unless you are a Californian that is).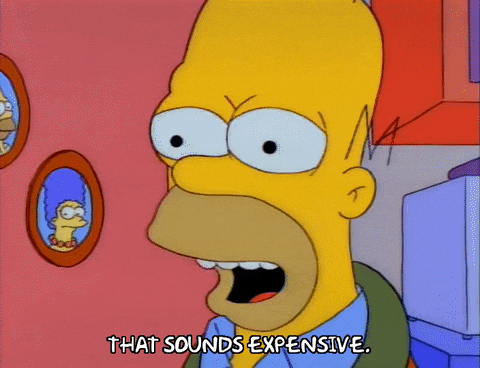 The continued increase in commodity and resource prices are likely to push the price of gasoline even higher through the summer. If we see any incentive to transition away from gasoline, the cost of refining will likely go up, as that is one of the primary reasons prices are so high in California. It seems like the general rule of thumb this summer is fill your tanks as early as possible to save as much as possible.
Propane inventories continue to climb, but not as aggressively as we had initially anticipated given the boundaries. It is now right up against the bottom of the 5 year range, but has been self correcting in the past. It is not unlikely that they will be back to the middle of the range in a week or two.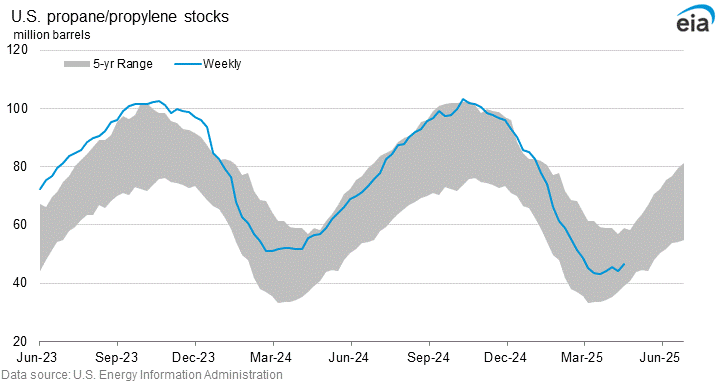 Distillate inventories remain average (read boring) so nothing to write home about there. A slight build, yet easily within the wide 5 year range on inventories.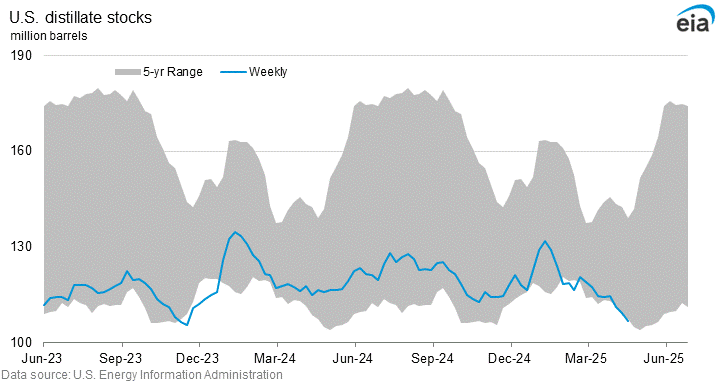 Overall, it is a good week. Minimal builds in refined products, big draws on crude, and finally some draws on gasoline. Everything is pretty well balanced at this point, but the on the edge of a cliff. It would not take too big of a shock to any of these inventories to ignite big change, so you might as well subscribe to al of RARE PETRO's content.
Thanks for tuning in this week, and be sure to come back next week for another report (and drink of course)! Cheers!
If you feel that any image, gif, or other related content infringes on your copyright, please email podcast@rarepetro.com to have that looked into or removed.