Previous Reports
Welcome back to Thirsty Thursday, the most entertaining hydrocarbon inventory report on the internet! The weather is overcast and gloomy, everyone appears to be running on empty, and it seems we could all use a pick me up as we head into the long weekend. It's time to amp up with a Vodka Red Bull. It's nice over ice and just as nice out of a little shot glass.
Whichever way you choose to drink this concoction, make sure you send it to at least one friend who will enjoy inventory data. After all, it is never a good idea to drink alone. Let's dive into the data.
The EIA is back for their regularly scheduled data, and they come bearing good news. After predicting a small drawdown of about a half million barrels it was revealed that the drawdown was much closer to three million barrels.
Normally the EIA and API struggle to agree with their data. This time around, the API predicted almost no change and reported a drawdown of almost 4 million barrels.
Inventories have been trading sideways for 6 months now, pretty much the entirety of 2022. While that may be reassuring, it doesn't mean that we will soon be building the inventories. If anything, this current level of production could run out and then we see the same decline in production we saw through 2021. Best case scenario we look at inventories that are comparable to the lows we saw in 2020.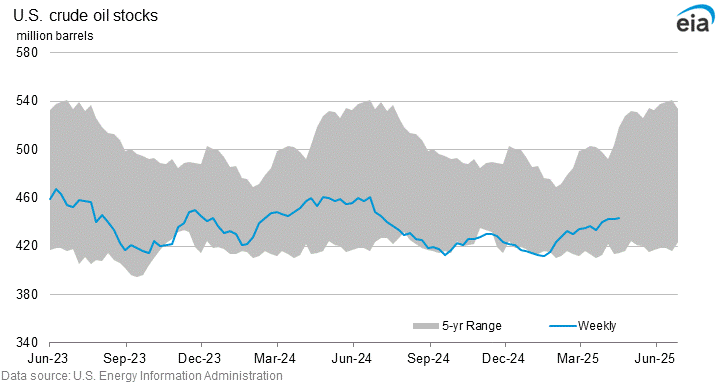 Still, the significant drawdown fell on deaf ears as WTI fell about $5 in only a day after doing the exact same thing a day before. The $10 drop seems a bit unwarranted, so keep an eye on this commodity because it is possible the next week could present some extreme volatility. It is possible that the recent ruling on the EPA's ability to regulate companies is coming into effect, but no one can be quite sure.
Natural gas prices have been absolutely demolished as the EIA reported larger than anticipated injection volumes. What started out as a normal day of sitting at $6.50 ended up as an afternoon of dropping a dollar in price. This rapid decline seems to be an overreaction, or perhaps the Freeport explosion was more detrimental than initially thought.
In better news, we finally see a build in gasoline inventories of some significance. This 2.6 million barrel build is much needed as the US average gas price hit $5 about 2 weeks back.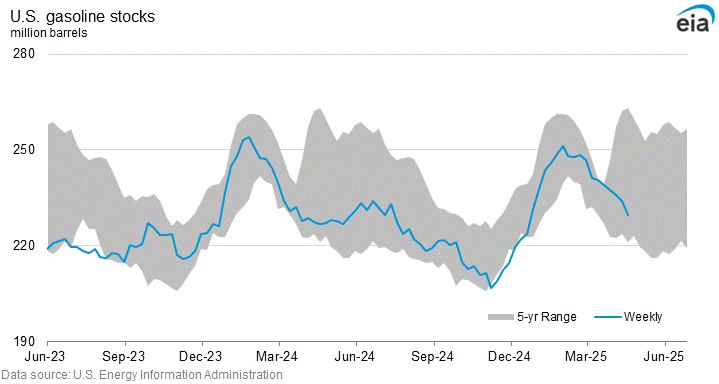 Fortunately gas prices are coming down just a bit, but the proposed gas tax holiday could change that. Historically, those in the middle of the supply chain find a way to pocket the difference, and the price remains unchanged. Once the grace period is over, the prices then skyrocket as the tax returns. Hopefully it is different this time around, but many are already expressing their doubts. One of the more popular theories postulates an artificial increase in demand. Suspending the gas tax in the summer could quite possibly inspire many folks to take a vacation after 2 years of restrictions and lockdowns. This would have the effect of draining local inventories even faster, resulting in potentially increased gas prices. Whichever way you look at it, the root issue of the diminished ability to produce is not being addressed. The dip in commodity could just be temporary reprieve.
Distillate inventories continue to build, but not quickly enough to bring them out of the historically low territory. Even though it is increasing, this is what one would expect to see for this time period, so it is not particularly impressive. Propane inventories have now tiptoed into historically low territory. This could be especially bad for the winter season should this continue as many folks in rural areas rely on the gas to heat and power parts of their lives. This could in fact be the calm before the storm.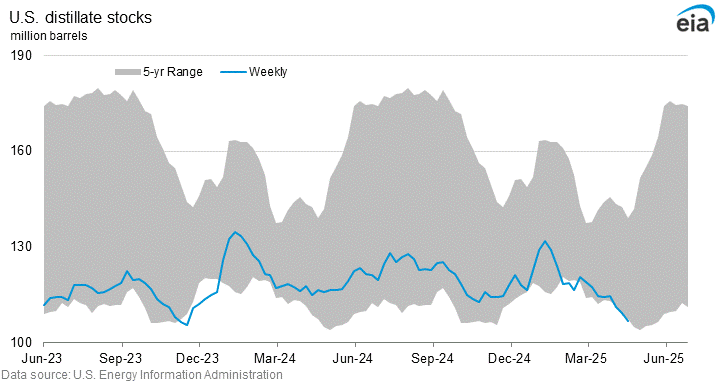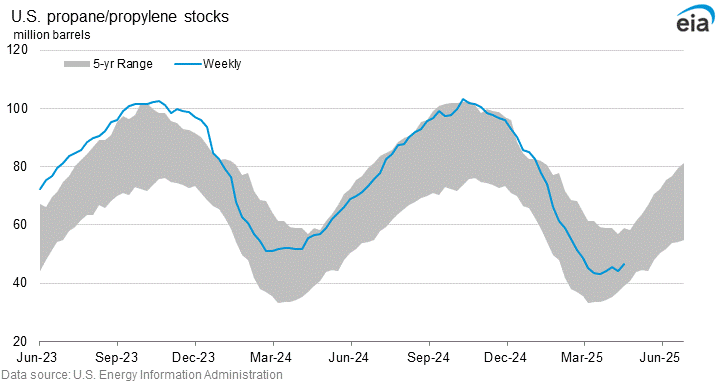 Enjoy the summer while it lasts. Soon it will be fall, and then winter. That is a time period that will truly test the mettle of the people should things continue along the current trajectory. Either way, make sure to follow all things RARE PETRO to keep yourself informed. Thanks for stopping by for a drink. We will see you back here next week. Cheers!
If you feel that any image, gif, or other related content infringes on your copyright, please email podcast@rarepetro.com to have that looked into or removed.
inventory report inventory report inventory report