Previous Reports
Welcome back to Thirsty Thursday, the booziest inventory report on the internet! Whenever I struggle to find a cocktail recipe that we haven't yet tried I go on over to some "National Day" calendar and that usually gets us something new. Today is national strawberry rhubarb pie day, and we might as well have ourselves a Strawberry Gin Smash to wash down the crumbs. The best thing about a smash is that there are absolutely no rules when making one. Slop together some gin, tonic, and fruits and you'll have yourself a tasty summer beverage in no time.
But let's be real, you shouldn't be eating an entire rhubarb pie yourself. Send this report to a friend who wouldn't mind busting out a glass of their own and reading through some inventory data. Enough dilly-dallying, we've got numbers to sift through!
Last week I mentioned that it was possible we have broken out of a patter of flip flopping builds and drawdowns, but it seems I have jinxed it all. The EIA predicted a 2 million barrel draw but ended up reporting a 2 million barrel build.
The API expected a slightly smaller draw, but they too were correct on the magnitude and wrong on the direction.
While the predictions on draws vs. builds may lack accuracy, we can look towards recent history to make a prediction for the next few months. In June of 2021 there were several weeks of drawdowns above 5 million barrels as we got deeper into warmer weather and peak driving season. It is about time for families to be on vacation, for folks to take road trips, and for the sun to beat down on us. It's likely that this season will be akin to last year's.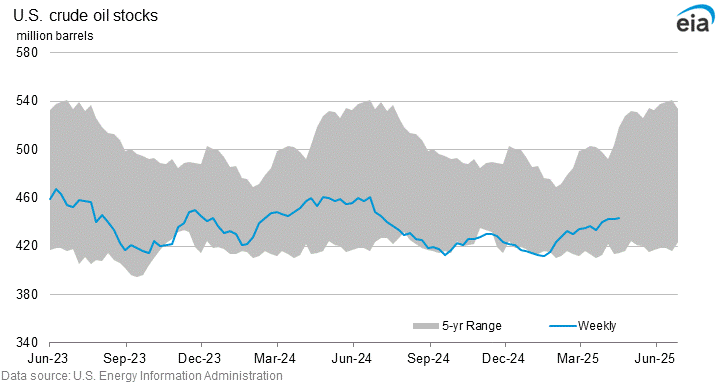 News outlets and utility companies are already warning of rolling blackouts. Sure, you may expect these in California or maybe Texas, but apparently it could hit the Midwest… hard. Nuclear power plants are being shut down, coal is being erased from recent memory by modern day thought-police, and droughts have left hydropower as an ineffective supplemental solution. Buckle up folks, because electricity is about to get expensive.
The growing scarcity of these commodities is keeping WTI sustained above $120 despite the recent drawdown. Even though the price has dropped in the past 24 hours, a trendline through the last week alone shows strong gains.
Natural gas continues to hog the spotlight as it pushes past and stays above $9 with ease for nearly 36 hours straight. Even though the price plummeted late Wednesday night, it shows signs of running right back up to where it was. Is $10 natural gas in sight?
Gasoline inventories decreased by another 800,000 barrels last week only adding to the upward price pressure. As if that wasn't bad enough, the EPA released new standards for biofuel blending that are going to push the price of gasoline even higher.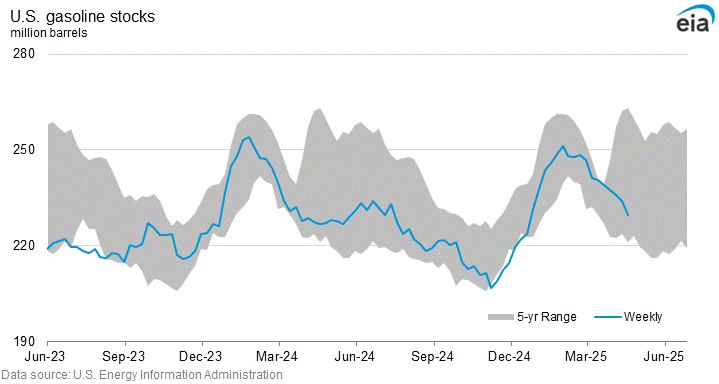 Corn is now as expensive as it was in previous financial crises. When something that is used to make gasoline increases in price, gasoline then increases in price. Dozens of small refineries asked for some exemptions as they were going through hard times, but the EPA told them to kick rocks.
Unsurprisingly, gas prices are already rapidly getting more expensive with all grades of fuel 20-30 cents more expensive per gallon than they were a week ago. If this continues, the cheapest average price of gas at any state in the US will not be lower than $4.50 per gallon.
Still, not all news is bad news. The Biden administration is reportedly looking into restarting some recently decommissioned refineries. Y'know, the refineries that struggled to stay open back in 2020 or were closed in favor of other power sources (or closed for no other reason than "fossil fuels bad"). If the refineries are able to get up and running, it will greatly increase our refining capacity and has the potential to lower prices a bit, but this solution still fails to address the root cause of decreased supply.
Propane inventories are doing what they do best: chilling. Distillate inventories are finally beginning to increase which inspires hope. So far the seasonal pattern matches what we would expect from the past 5-years of data, just shifted a bit lower by some 5 million barrels. Hopefully things start to get better soon, but supply chain disruptions and diesel shortages may also contribute to more inflation.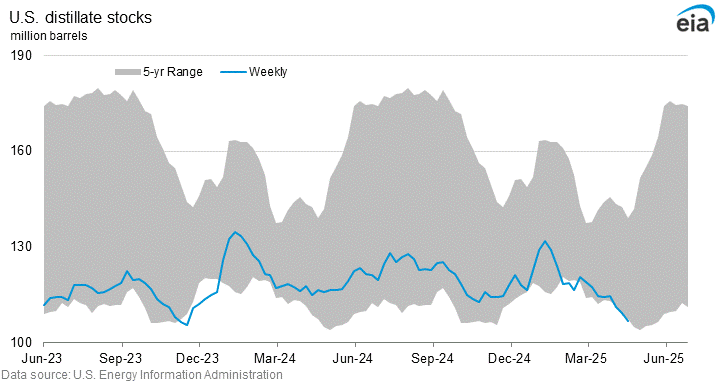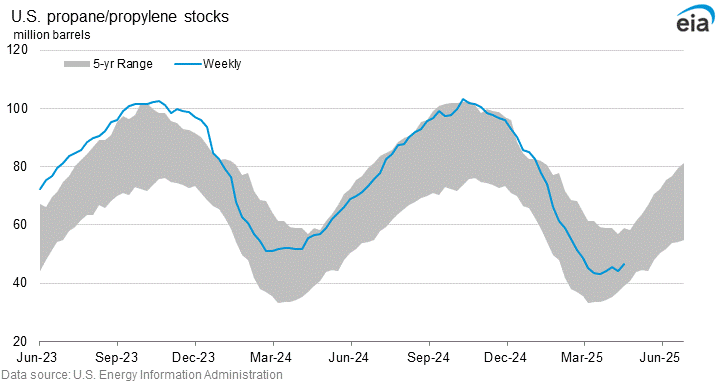 Not a bad week. A mix of good and bad news… and perhaps a greater sense of hope? More and more folks are realizing that it is not in fact the oil companies price gouging the people, but rather short sighted policy and inept leaders. Continue to keep yourself informed and stay researching. One of the easiest ways to do that is to follow us on LinkedIn, or just check back on the website every few days. We will always have new and fresh content, and we love when you read it. Thanks again for tuning in this week. Cheers!
If you feel that any image, gif, or other related content infringes on your copyright, please email podcast@rarepetro.com to have that looked into or removed.
inventory report inventory report inventory report