Welcome back to the seventh edition of Thirsty Thursday! We don't care if you prefer the EIA or API data, because both agencies have continued to record massive drawdowns for weeks. Has the streak continued? There's only one good way to find out. Grab a drink, kick back, and let's look at the numbers!
Oh… before you start, why not grab a couple of coworkers and bring them in on the fun? Simply emailing them this report works as well.
The RARE PETRO office personally favors the EIA's data, so we will begin with that. The agency predicted a 4.36 million barrel drawdown, but has not learned from their mistakes and again predicted half of what the actual drawdown was.
The API wins the award for accuracy this week as they predicted a 4.3 million barrel drawdown and saw a 4.1 million barrel drawdown. This is the first time the API saw results lower than their forecast since June of this year.
It is surprising that the EIA predicted such conservative numbers since this report reflects the demand of people returning from their holiday weekend trips. Not only that, but this is now 7 straight weeks of drawdowns of at least 5 million barrels.
It's one thing to keep expectations low, but it's another to be hyped to keep the streak alive!
It seems there was definitely a demand for crude. But what about gasoline? Like we mentioned, huge demand for crude over the holiday, but it seems refiners were prepared as we witnessed a nice and easy 1 million barrel build. Nothing too crazy especially after last week's 6 million barrel drawdown, but we are hugging the lower end of that 5 year historical range.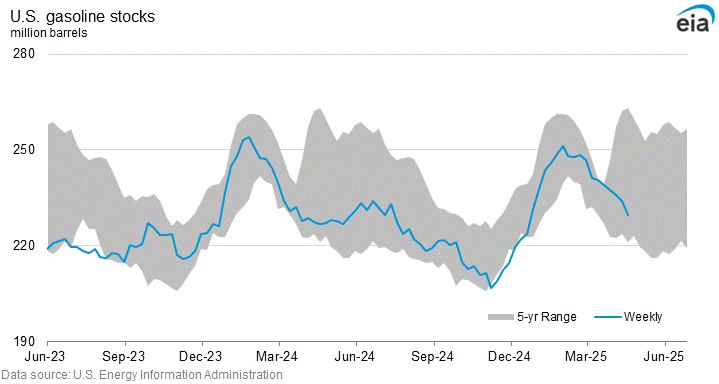 Even if there was a drawdown in gasoline, inflation would have prevented any price benefits you would have seen. The consumer price index jumped 5.4% on the year, but if you ignore food and energy (which are historically volatile) it still went up 4.5% which is the largest move since September of '91. Sure, COVID definitely played into it, but it sure looks like things are going to get expensive before they get better.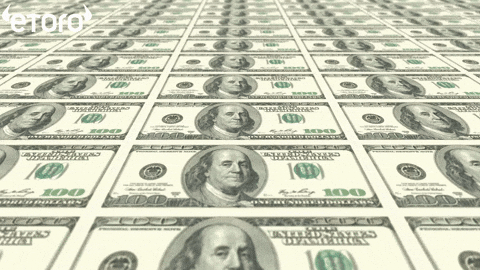 If you look at the categories with the greatest change in price, the top 5 items relate to vehicles.
Speaking of gasoline prices, we oughta take a "peak" at those (forced spelling error and pun intended). It seems to continue on its climb, but has slowed to about a cent to a cent and a half per week. Our friends in Cali are averaging $4.317 per gallon.
Unfortunately, the recent OPEC decision and decreased gasoline inventory seem to have little downward pressure on gasoline prices. Fill up sooner rather than later folks.
Distillates seem to be in the right place as they sit in the middle of their inventory as their demand returns to 2019 levels ahead of other refined products, but propane is dangerously close to setting new lows in its 5 year history.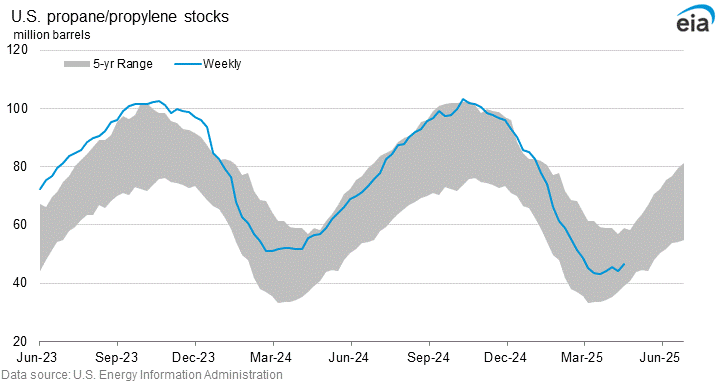 We got to digging through a little bit of data, and figured out that it was 154,000 barrels away from setting a new record low for the period. Definitely something to keep an eye on in the coming weeks.
Even though inflation leaves a sour taste in the mouth, the continued drawdowns serve as a much needed chaser to wash it away. As oil gets more scarce, expect the barrel price to climb. If you learned something from this report, be sure to share it and follow RARE PETRO on LinkedIn so you don't miss another. We will see you next week friends. Until then, cheers!
If you feel that any image, gif, or other related content infringes on your copyright, please email podcast@rarepetro.com to have that looked into or removed.