Previous Reports
Welcome back to Thirsty Thursday, the most entertaining hydrocarbon inventory report on the internet! This morning feels a little bit slower than usual, so it is time we revisit one of the best domains of drinks: the coffee cocktail. This week we recommend fixing yourself a nice Mexican coffee.
This cocktail can put some pep in your step and some hair on your chest depending on how you make it, so drink responsibly. Make sure to send this to at least one other friend who enjoys inventory data because, after all, it is never a good idea to drink alone!
The EIA's spirit was broken after 2 weeks of significant builds. They ended up predicting a more than one million barrel build, but the actual results show a nearly half million barrel drawdown.
The API expected a smaller build of 333,000 barrels. Unfortunately, they ended up reporting a build of nearly 2 million barrels.
The EIA's report of a half million barrel drawdown is not bad, but it certainly doesn't do a lot to compensate for the 10 million barrel build in the previous 2 reports. While we are now back into the historical 5-year range, we are not that deep into normal inventory levels. A sudden shock could very easily wipe away that base. The current trendline seems to suggest that oil prices will trend upward ever so slightly.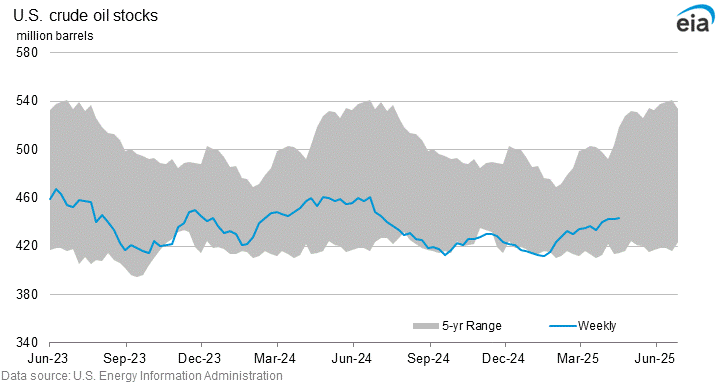 WTI prices keep orbiting around the $100 price point which is somehow offering resistance. Although the price of oil climbed to nearly $105 on Wednesday, it came crashing back down to $95 late into the evening. The most notable news as of late is Biden failing to secure any commitment of increased production from other countries while he simultaneously teases declaring a "climate emergency" and strict executive orders. Surprisingly, these have failed to stoke interest in investing in domestic energy.
While WTI seems a bit lackluster, natural gas in the US is going right back to where it was before the Freeport explosion. Last week natural gas was at about $6.500 though it is currently above $8. This rapid acceleration in price increase comes as Europe declares numerous rationing strategies for the many countries struggling. The US just might play an important part in securing energy resources for the winter, and markets are recognizing that fact.
There's been another build in gasoline, though it is smaller than the previous weeks. The 3.5 million barrel build is still significant as it brings us right up against the lower domain of the historical 5-year range. Should we see another build of this magnitude, we might be right back to normal. This is largely in part due to the reduced commodity price making materials much more accessible and profitable for refiners.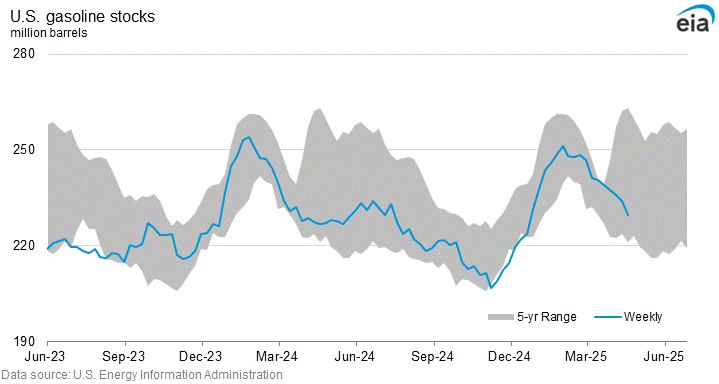 Gas prices are now down half a dollar from where they were a month ago as inventories continue to improve. Keep in mind that we are still releasing a large amount of oil from the SPR which is certainly having an effect, but not as much as lowered commodity prices. Honestly, we have no idea which way these will move in the short term as it is heavily dependent on China's hoarding of resources and Russia's willingness to deliver some supplies to Europe. A hard-hitting store could send the price toppling either way.
Distillates are perfectly tracking the historical range, just from the outside of the territory. The seasonal build is to be expected though the magnitude is not enough to stabilize things. Propane could fall further and further out of the historical range through winter, but it could just as easily get back to normal and hold steady.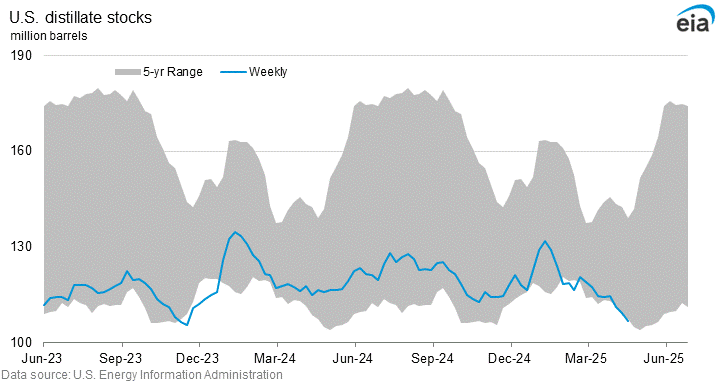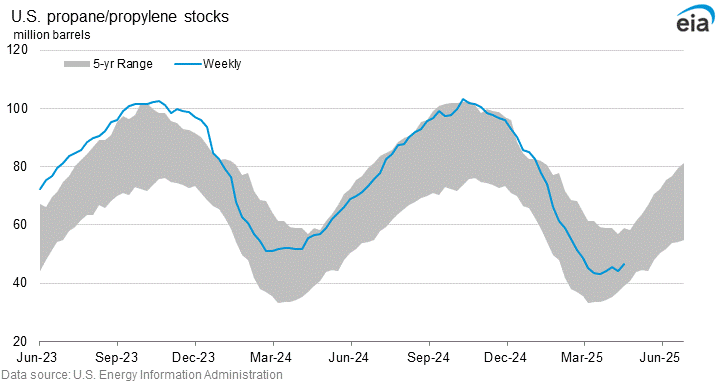 Though it seems like things are calming, we aren't quite out of the woods yet. Companies have little pledged to expanding production or exploring new areas. The domestic policy environment is restrictive. There is going to be an upside eventually, and folks like Warren Buffett recognize that as he drops another $500 mill on acquiring nearly 20% of OXY shares. Keep your eyes and ears open as volatility is growing. Thanks for stopping by, and we will see you here this time next week. Cheers!
If you feel that any image, gif, or other related content infringes on your copyright, please email podcast@rarepetro.com to have that looked into or removed.
inventory report inventory report inventory report