Last week's report
Welcome back to the ninth edition of Thirsty Thursday, an inventory report from RARE PETRO! We seem to be up and at 'em these days, so here is a recipe for a Morning Mule that we think would pair nicely with this report. As always, drinks and inventory reports are best shared with friends, so send this virtual round to someone who would appreciate it. Now kick back, enjoy the mule, and dive into the data!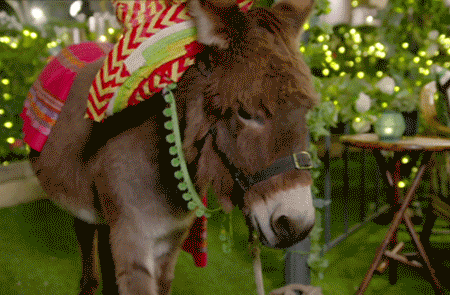 Last week was a bit of a downer as we saw the first builds since the days of March. Still, they weren't more than 2.1 million barrels by the EIA's numbers. This week, however, was a much different story. The EIA predicted a simple 3 million barrel drawdown but reported one of more than 4 million.
The API showed up to the party with a similar prediction of a 3.4 million barrel drawdown, but they too were shy of the result of a 4.7 million barrel drawdown.
Thankfully, it seems we are now back on track for drawdowns. This week's results totally wipe last week's build away, and then some. Still on track for massive drawdowns through the year so let's hope we can miraculously see a triple-digit change in the scale of millions by the end of the year.
Oil prices seemed to react positively to the news as WTI peaked above $73 early on the 29th (the day this report was released) with plenty of potentials to go even higher. Not too bad considering we had to struggle to get to $70 this time last week.
Overall, crude seems to be doing a decent job of taking care of itself, so it's time to see how our refined products fared through the week.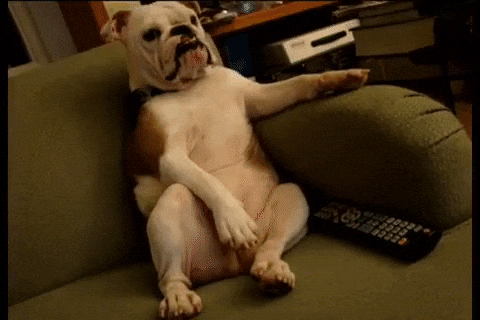 Gasoline went slightly higher and sideways in inventory last week, but this week we witnessed them fall about 2.3 million barrels which brings it just it into the bottom quartile of its 5 year historical range.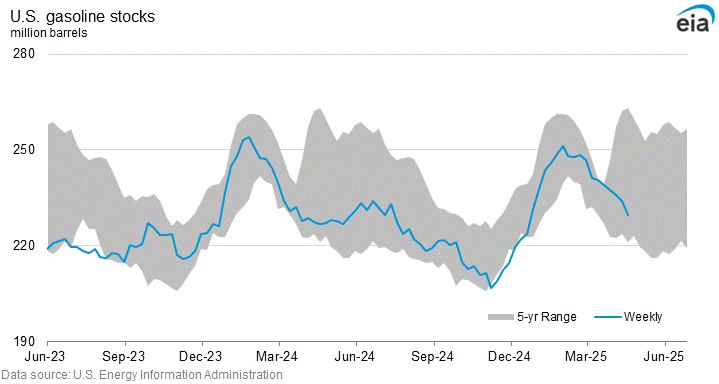 Many expect decreases like this would lead to an increase in price, and they would be correct as it is now 7 tenths of a penny more expensive than it was since last week. The peculiar thing is that 5 of those 7 tenths in price increase was witnessed overnight.
At this point, prices only need to climb about 2.2 cents per gallon to top prices from a year ago by a dollar.
The truck driver shortage remains in full effect but in more ways than initially anticipated. It seems that it's not just gasoline that isn't being delivered, but rather all goods as grocery stores report more and more shelve shortages. Turns out it's not just gasoline that will be getting more expensive (and that's even if you ignore inflation).
Distillates and propane have the potential to be incredibly interesting from a statistics perspective, but they try hard to do anything but impress. Distillates have been falling a little in recent weeks bringing the total closer to the lower boundary of the 5-year historical range, but propane puts it to shame. Propane looked dangerously close to breaking its inventory record but pulled up just before it could do anything drastic.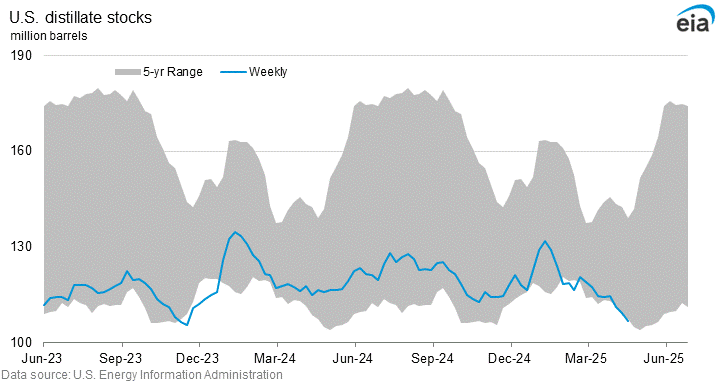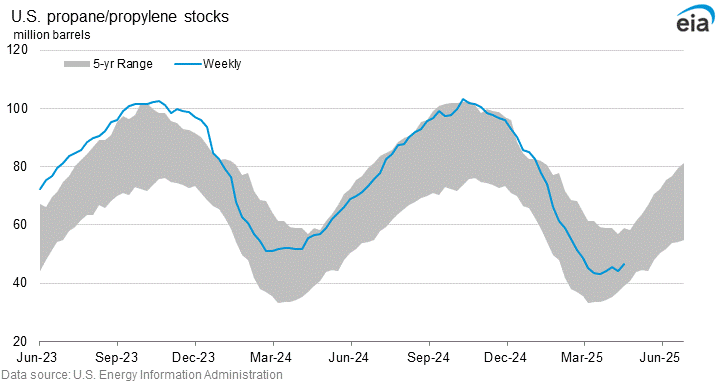 Things went much better than they did last week in the world of crude, but it seems that products dependant on petrochemicals will likely become more expensive. Hopefully you have finished your drink by now or more importantly: you learned a little something. Thanks for joining the RARE PETRO team for this inventory report and until we see you next week, Cheers!