Welcome back to the sixth edition of Thirsty Thursday! Hopefully everyone had (or is still having) a great holiday vacation. If you're still a little hungover, you know what they say: "The best way to detox is to retox while reading RARE PETRO's inventory report!" So sit back, grab your favorite beverage, and let's see just how much of our inventories we worked through.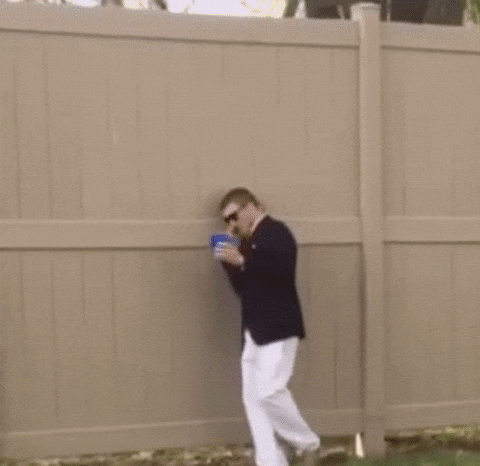 So far we are on a hot-streak with week after week reports of massive drawdowns. At this point, it feels like rallying around your favorite team in the finals. The API and EIA released new reports, so its high time we bust into those numbers. The API seemed to think the days leading up to the holiday weekend would not make too much use of crude products or fuels as they estimated a drawdown shy of 4 million barrels. The reality is that they were, yet again, far too modest with their estimates as it was actually double the estimate.
The EIA ended up making a prediction that was slightly larger at just over 4 million barrels, but their actual report revealed that just like the API, they are far too modest.
Now that we are through Q2 of this year, it is easy to see that we saw far more drawdowns than builds, even if the builds were monstrous when they occurred. Still, the EIA's numbers show that we are down nearly 48 million barrels in 2021 alone. Turns out the whole country is thirsty!
Two weeks ago we saw a minor drawdown in gasoline inventories. Last week was a kick in the pants with a small build of 1.6 million barrels that put gasoline right in the middle of its historical 5 year range. This week however saw an inventory draw of 6.1 million barrels! This is the largest draw we have seen since about February of this year.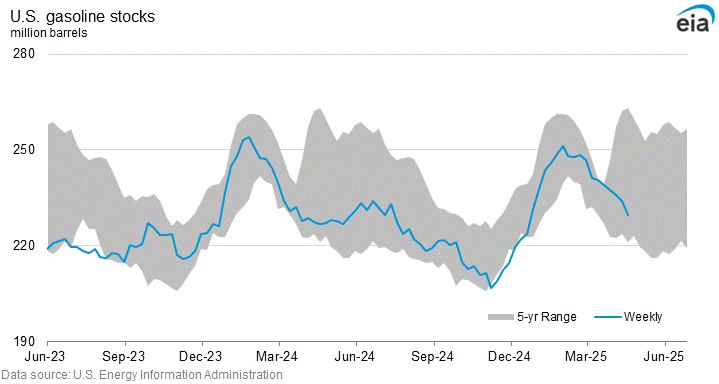 If you drive an automobile, I've got some bad news… gas prices are only going to get more expensive, and that is if you can pay for it at all. Gas stations all over the country were reporting that they were simply out of gasoline leading up to the holiday weekend. The problem is the extreme shortage of drivers to deliver the gasoline that has existed for a few months now. If you are out of work and have a CDL, go ahead and click here for opportunities to drive gasoline all over the country for decent pay (just don't partake in our Thirsty Thursday if you are behind the wheel).
If you do end up getting a gig driving a truck, hopefully you don't have to pay for gas yourself. The national average continues to climb and is now about 2 cents more expensive than it was last week. Still, these inventory reports are fresh, so it is almost certain the price will go up even more as time progresses. Just think about all the people who had to fuel up to return from their holiday weekends.
In other gasoline related news, the president urged OPEC to open its taps despite doing his damndest to limit oil production domestically. Why, you ask? In order to obtain, "affordable reliable energy, including at the pump." Until OPEC gets their act together and figures something out, Biden has decided to take matter into his own hands and end $90 billion worth of tax breaks for oil and gas companies in order… to… provide America with more expensive gasoline and energy? Don't worry, we are just as confused as you.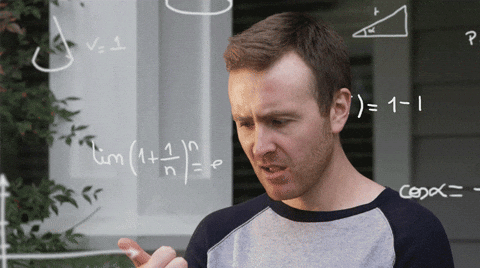 But don't let that news sour the big draws we saw this week! In addition to crude oil and gasoline, propane was also invited to the party of draws. It was a draw so small it almost went sideways, but a small draw that brings it very close to busting out of the 5 year historical range. In the past it has been pretty good at correcting itself, but the holidays promoted a little more consumption than usual, so the next report is likely to show it below the range.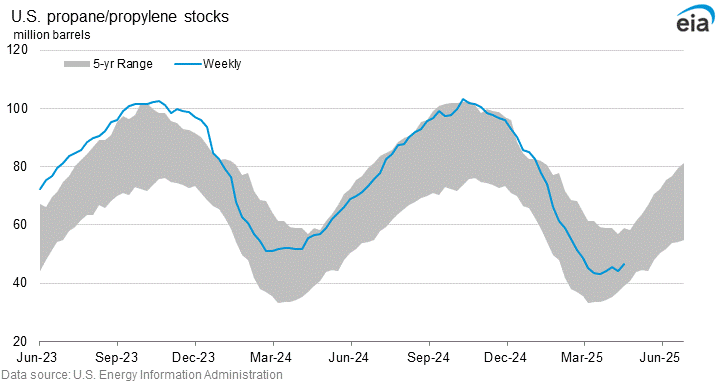 Distillates however are starting to look like a 2002 Honda Civic. Uninteresting, average, and reliable. The distillate inventory saw a miniscule build, but it is so deep in average territory that it is truly nothing alarming. That's about all we have to say about that.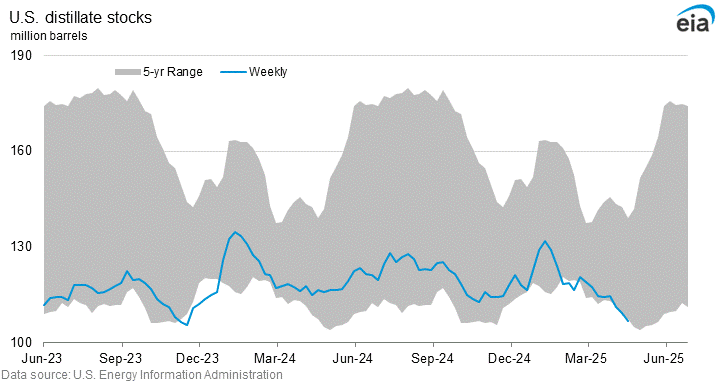 Overall, a stellar week to keep the drawdown streak. At this pace, gasoline will be $4 everyway by the end of the summer so let's hope we come to our senses before energy gets too expensive for everybody. Until then, be sure to subscribe to RARE PETRO so you can catch next week's episode of Thirsty Thursday. Cheers!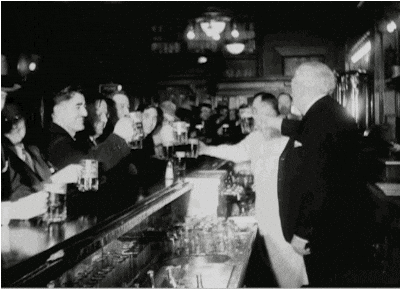 If you feel that any image, gif, or other related content infringes on your copyright, please email podcast@rarepetro.com to have that looked into or removed.