Previous Reports
Welcome back to Thirsty Thursday, the most entertaining hydrocarbon inventory report on the internet! Did you miss us? Last week the report didn't come out as I was packing up to come to Bakersfield, but this week we are back to give you a great inventory analysis. As we are now deep into the hottest months of summer, we will be enjoying a refreshing blueberry vodka spritzer.
But as always, it is never a good idea to drink alone. Send this report to a friend who may enjoy digging through the inventory data. Now let's get into it.
The EIA pretty much expected things to trade sideways, but they were blindsided by a nearly 5 and a half million barrel build.
The API made an eerily similar small prediction, though their actual reported build was much smaller.
Now it is totally normal to be initially concerned when seeing a build this big, but RARE PETRO's own Anthony McDaniels raised a rather interesting point after OilPrice published an article about the reported build from the API. While that is certainly a significant build, you've got to remember that the US is still pulling about 5 million barrels a week from the SPR. Without these SPR supplies, the API reported build would have been a draw of around 3 million barrels. To put this aggressive supply injection into perspective, we've put together the following chart.
If you are still skeptical, look no further than the EIA's chart showing that this is the lowest level of oil in the SPR witnessed since May of 1985. Not only that, but this is the steepest decline ever recorded.
If you adjusted US domestic inventories (below on the left) to factor for that additional 5 million barrels you would see there are only about 4 bars that would have been true builds since the announcement of dipping into emergency resources. Additionally, these more frequent builds may be alarming, but consider how it has really only leveled out US crude oil stocks. We may be in for a winter of significant draws once these SPR resources stop hitting the market at the end of September. Not only that, but the US will have to spend millions on oil to replenish the SPR… at a higher price than when the SPR releases started.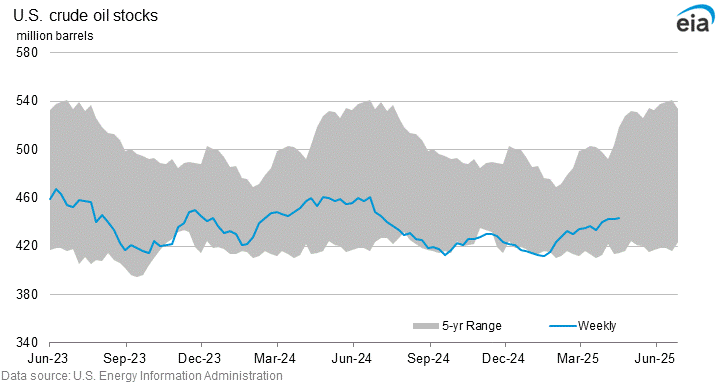 WTI prices had settled down into the low $90 range though it is quickly finding its legs as it climbs about $7 over the course of the week. It still trades a little more than $5 behind Brent, but even that Index is gaining steam.
Still, both of those metrics pale in comparison to natural gas which increased by more than a dollar in a matter of days. Just today it got as high as $9. This incredible volatility permeates all markets as inflation climbs and inventories fall.
Gasoline stocks looked like they were close to getting back into historically normal territory, though they have taken heavy hits in recent weeks pushing them even lower. Expect continued draws through the next few months as this has been the historical trend.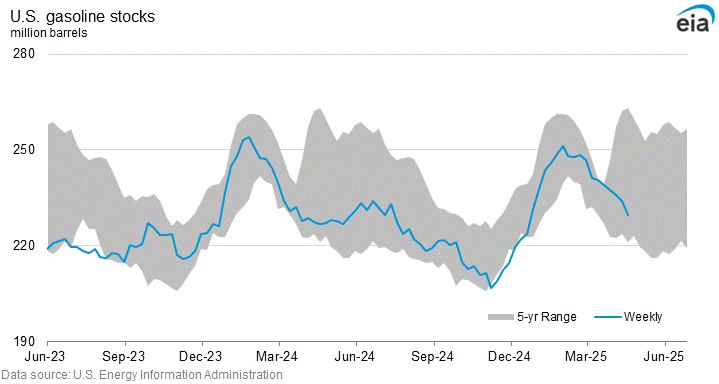 Even with the draws gas prices are now down to a $4 average across the states for the first time since prices took off in the beginning of this year. Today's average for the nation is $3.99, though it ranges state by state from $3.493 (Texas) to $5.390 (California).
Distillates are building slightly in inventory, but not faster than we have seen for this time period in the past 5 years. They should remain in record low territory until at least the end of the year, though RARE PETRO believes the timeframe to be much longer. Propane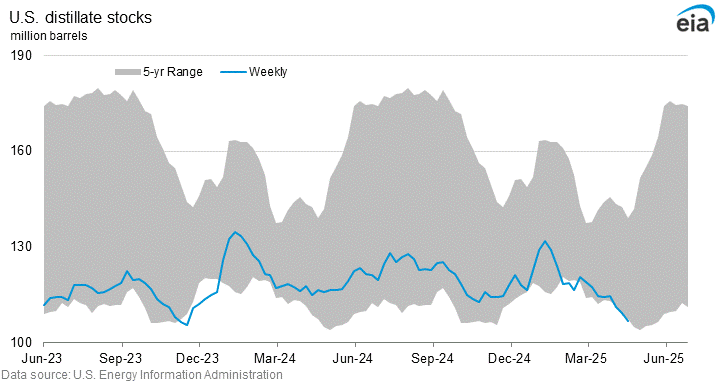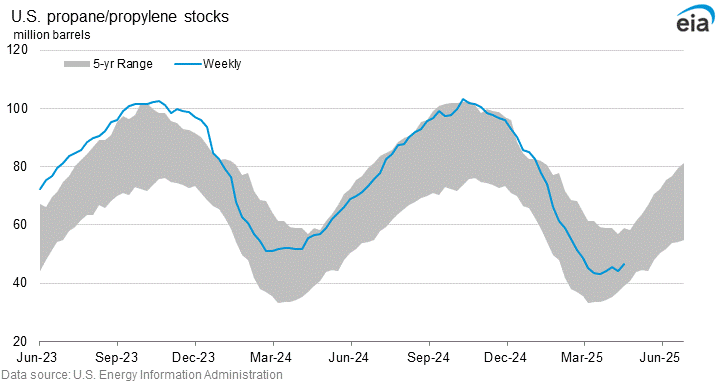 Things may look grim in the energy sector, but fortunately, you can come out on top. Keep tuning into RARE PETRO's content and continuing to educate yourself in the world of energy. The current administration pulls the slingshot further back and there will be a time when the chickens come home to roost. Thanks for tuning in, and we will see you here this time next week. Cheers!
If you feel that any image, gif, or other related content infringes on your copyright, please email podcast@rarepetro.com to have that looked into or removed.
inventory report inventory report inventory report