Previous Reports
Welcome to this week's Thirsty Thursday: An Inventory Report. Tavis is back! My sister was in town so I took a couple days to spend some time with her. Although I didn't write the report, we ended up still observing Thirsty Thursday with a few palomas, so it is only right that it becomes this week's featured drink.
Crude Oil Stocks
The EIA predicted a 2.3 million barrel drawdown, but ended up reporting one much closer to 6 for the second largest drawdown since June.
The API predicted a slightly smaller drawdown at 2 million barrels but reported a drawdown that was about 200,000 barrels larger at 6.2 million.
This almost perfectly balances out last week's build meaning August is still down 17 million barrels. The downward trend from the start of the year continues though we still sit just shy of center of the 5-yaer historical range. Don't be fooled, though — the last 5 years have been anything but normal.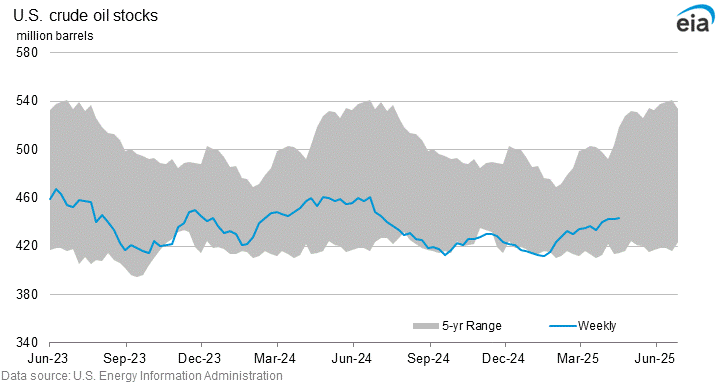 Oil and Natural Gas Prices
Commodity prices seem ignorant to the new drawdown as they have only gone down in recent days. WTI did hit a high of $84 briefly in the past week, but whatever powers that be have forced that back down to a flat $80. Still, the price is up several dollars from last month, and hopefully that trend continues. Brent is only ahead by less than $4 at this point but otherwise observes the same price action, though some of its highs appear a bit longer lived.
Natural gas continues to oscillate sideways but experience at surprise $3 high near the end of last week. No official news as to why, but the volatility is anything but reassuring for companies looking to secure adequate gas supplies for the winter. Still, one shouldn't be too scared as this price has oscillated between $2.450 and #2.750 for months.
Fuels Market
Gasoline inventories basically hovered right where they were while prices continued on their uphill climb. It does look like gasoline prices are slowing the rapid change as gasoline is only a little more than 5 cents more expensive than it averaged last week.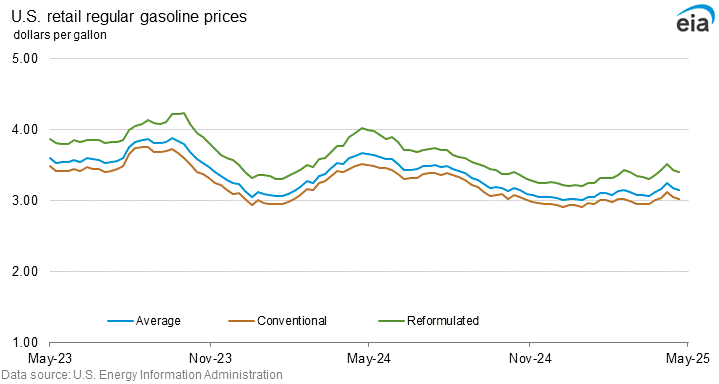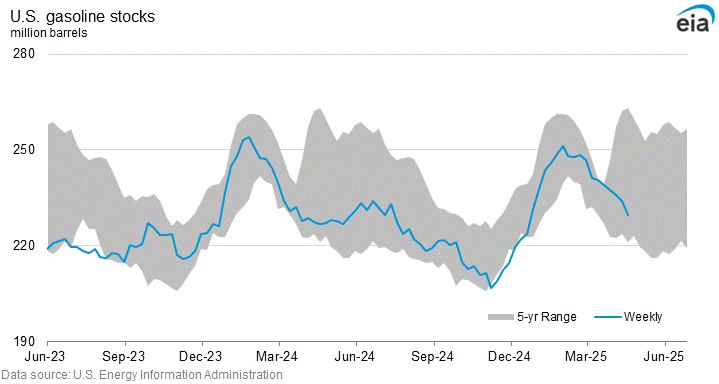 The most expensive gasoline is in California as it averages $5.182 per gallon. The cheapest is in — you guessed it — Mississippi at an average of $3.334 per gallon. Those of you in Colorado may have noticed that we just crossed over the $4 threshold ourselves. Diesel is 11 cents more expensive than it was last week, and appears to be increasing in price much faster than other fuels.
The story remains the same for both distillates and propane as the former grazes the bottom of the historical 5 year range and the latter flies over. It looks as if the increase to the propane supply is levelling out, so it is possible that we return to historically normal territory in September.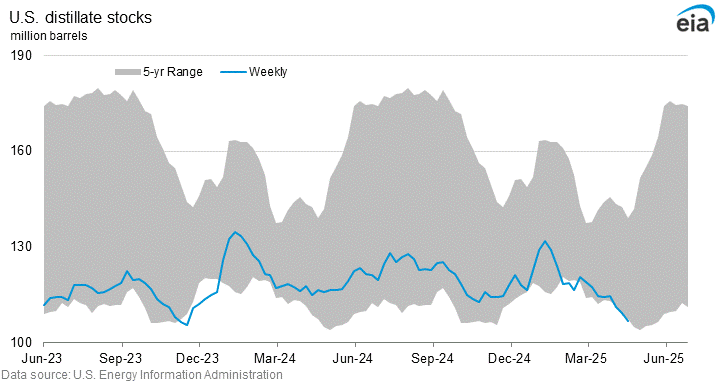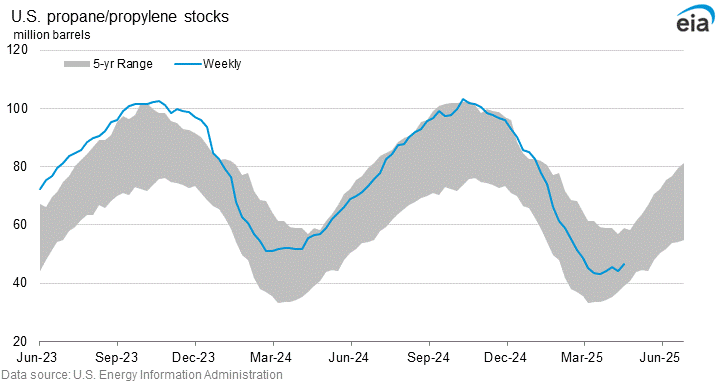 Crude Oil Imports/Exports
Net crude oil imports rose nearly 300K bbl/d from the last reporting period, which is the highest net import volume since January 2022. The main driver for this was an unusually large drop in exports for the week as the import volumes have continued to remain relatively flat.
Crude oil imports over the short term have continued to move sideways to show a generally long-term flat trendline. Exports have become more and more volatile each week over the last several months, but have continued an overall upward trend.
US Weekly Import/Export Data (Aug 4)
| Product | Imports (Mbbl/d) | Exports (Mbbl/d) | Net (Mbbl/d) |
| --- | --- | --- | --- |
| Crude Oil | 6,682 | 2,360 | 4,322 |
| Other Petroleum Products | 1,801 | 6,411 | -4,610 |
| Total Oil + Products | 8,483 | 8,771 | -288 |
Mexico is back on top for exports this month with the country receiving the most oil and products from the US. China, Canada, and the Netherlands continue to import similar volumes month over month from the US, while south Korea becomes the 5th largest importer for May. Imports of oil and products from OPEC countries has fallen in the last month, likely due to the extended production cuts announced through September.
US Monthly Import/Export Origin and Destination Data (Month of May 2023)
| Export Destination | Total (Mbbl) | Import Origin | Total (Mbbl) |
| --- | --- | --- | --- |
| Mexico | 31,214 | Canada | 140,206 |
| China | 24,951 | Mexico | 28,316 |
| Netherlands | 23,177 | Saudi Arabia | 11,049 |
| Canada | 22,927 | Iraq | 9,409 |
| Japan | 17,968 | Colombia | 7,460 |
That's it for this week. Everyone at RARE PETRO hopes you are enjoying your summer!
If you feel that any image, gif, or other related content infringes on your copyright, please email podcast@rarepetro.com to have that looked into or removed.
inventory report inventory report inventory report