Previous Reports
Welcome to this week's Thirsty Thursday: An Inventory Report. I'm writing this one from an airport where the drinks are far too expensive, so I will be dreaming of the tasty Aviation Cocktail. Let's just hope my pilot isn't indulging as I don't need front row seats to another Alaska Airlines Flight 261 as I drop upside down into lake Michigan. If you are having this drink yourself, go ahead and send it to a friend! It is never a good idea to drink alone, and this data always pairs well with companionship.
Crude Oil Stocks
Everyone held their breath this week as the EIA released the results of their latest inventory report. They predicted a drawdown smaller than last week's at 2.85 million barrels, but ended up reporting another 6 million barrel drawdown.
The API was not nearly as optimistic as they predicted a smaller than 3 million barrel drawdown but still ended up delivering good news as they witnessed a 2.4 million barrel drawdown.
This continues a great trend for August inventories as they down more than 20 million barrels. This is quickly reflected in the trendline from the EIA as the current trend puts us below historically normal territory by October. If anyone is putting money on it, it is entirely possible we get into higher oil prices this winter.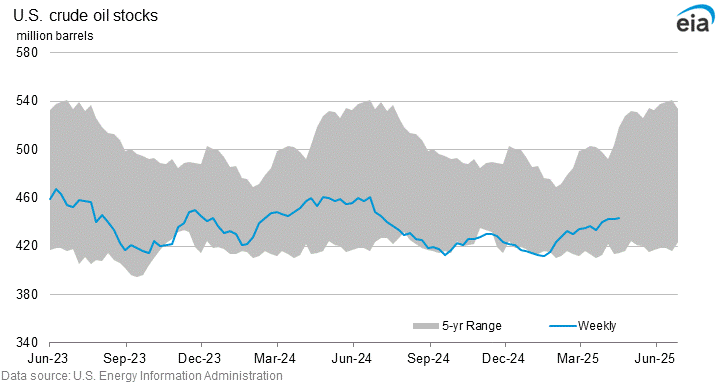 Oil and Natural Gas Prices
Commodity prices have only decreased since this week started almost mirroring the movement we saw through the last 2 weeks in a much shorter timescale. It seems that the $83 price ceiling continues to pose increasing resistance. Brent exhibits the same price movement and behavior, but the spread has widened from $3.50 to a little more than $4. This is much closer in line to what we have seen before and likely signifies that international markets took advantage of importing some WTI.
Natural gas looks bad a weekly glance, but the change is no more than 20 cents and it stays within a range we are now familiar with. As a matter of fact, this is the pattern that has been established back in April. I would say there have been about 5 mega cycles at this point. Hopefully it this commodity does something interesting in the winter.
Fuels Market
The most recent gasoline data shows a 1.4 million barrel build to the supply, which has helped too cool prices, but only marginally.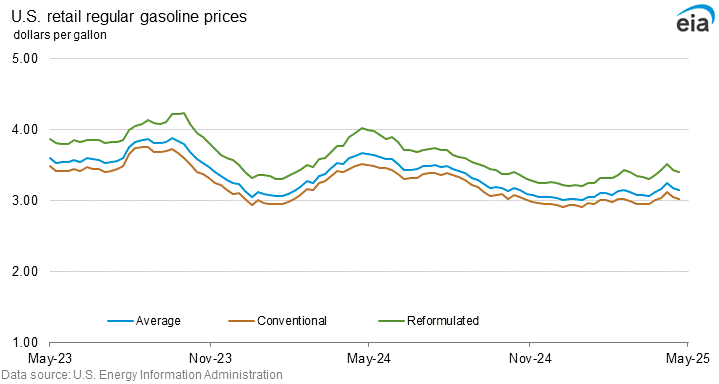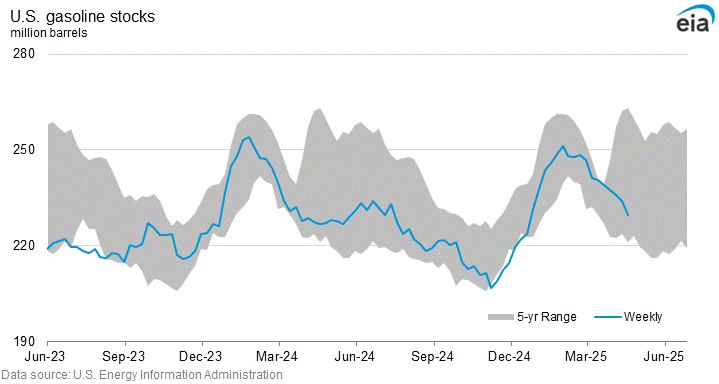 California has a 20 cent lead on Washington state for the most expensive gas at an average of $5.260 per gallon. Remember: that is just an average. There are 2 counties in Cali paying more than $6 per gallon. The cheapest gas remains in Mississippi but is still going upward in price. $3.304 ain't shabby at all, but it is certainly more expensive than it was last week. Average US gas price decreased by almost 4 cents. Diesel became one cent more expensive week over week which is much slower than it has been increasing as of late.
Distillates looked like they were going to begin trending upwards again, but it looks like it is possible we set historically low records once again after breaking them just last year. Propane sits on the opposite end of the spectrum, but appears as if it will enter historically normal territory once again very soon.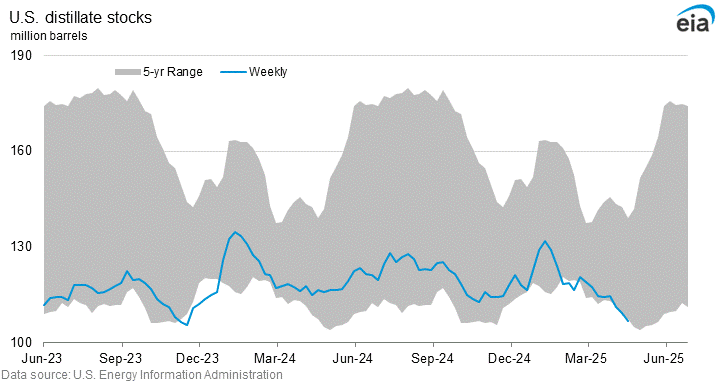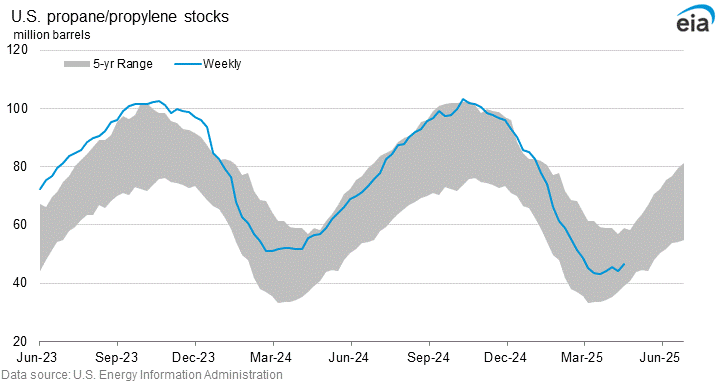 Crude Oil Imports/Exports
Net crude oil imports rose nearly 300K bbl/d from the last reporting period, which is the highest net import volume since January 2022. The main driver for this was an unusually large drop in exports for the week as the import volumes have continued to remain relatively flat.
Crude oil imports over the short term have continued to move sideways to show a generally long-term flat trendline. Exports have become more and more volatile each week over the last several months, but have continued an overall upward trend.
US Weekly Import/Export Data (Aug 4)
| Product | Imports (Mbbl/d) | Exports (Mbbl/d) | Net (Mbbl/d) |
| --- | --- | --- | --- |
| Crude Oil | 6,682 | 2,360 | 4,322 |
| Other Petroleum Products | 1,801 | 6,411 | -4,610 |
| Total Oil + Products | 8,483 | 8,771 | -288 |
Mexico is back on top for exports this month with the country receiving the most oil and products from the US. China, Canada, and the Netherlands continue to import similar volumes month over month from the US, while south Korea becomes the 5th largest importer for May. Imports of oil and products from OPEC countries has fallen in the last month, likely due to the extended production cuts announced through September.
US Monthly Import/Export Origin and Destination Data (Month of May 2023)
| Export Destination | Total (Mbbl) | Import Origin | Total (Mbbl) |
| --- | --- | --- | --- |
| Mexico | 31,214 | Canada | 140,206 |
| China | 24,951 | Mexico | 28,316 |
| Netherlands | 23,177 | Saudi Arabia | 11,049 |
| Canada | 22,927 | Iraq | 9,409 |
| Japan | 17,968 | Colombia | 7,460 |
That's it for this week. Everyone at RARE PETRO hopes you are enjoying your summer!
If you feel that any image, gif, or other related content infringes on your copyright, please email podcast@rarepetro.com to have that looked into or removed.
inventory report inventory report inventory report