Previous Reports
Welcome back to Thirsty Thursday, the most entertaining hydrocarbon inventory report on the internet! As Tavis is taking the weekend to go to the California coast to find himself some wine, there is no better drink to have than a nice bottle of red.
RARE PETRO may not be an organization full of sommeliers or master chefs, but we can easily suggest a perfect pairing: any of the featured cocktails and inventory data! Don't forget that it is always a bad idea to drink alone. Go ahead and send this report to one friend of your own so you can enjoy it together.
Many folks expected that last week's 7 million barrel draw would have been met by a large build this week. The EIA anticipated a drawdown of no more than 1 million barrels. Actual results show a more than 3 million barrel draw.
The API expected no more than a half million draw, but even their pessimism was met with a more than 5.5 million barrel draw.
At this point, we will start incorporating a weekly look at the SPR levels since they just set a new record for 35-year low as they go nearly vertical (downwards, that is) as the Biden Administration continues to drain anywhere between 3-7 million barrels a week. This is supposed to go through the month of September. Hopefully energy prices don't get higher by the time we reach 40-week lows. We have to refill it at some point… right?
Though it is likely by chance, a pattern of 2 weeks of builds followed by two weeks of drawdowns has been established. It seems as if both builds and draws are growing in magnitude which implies a market of volatility.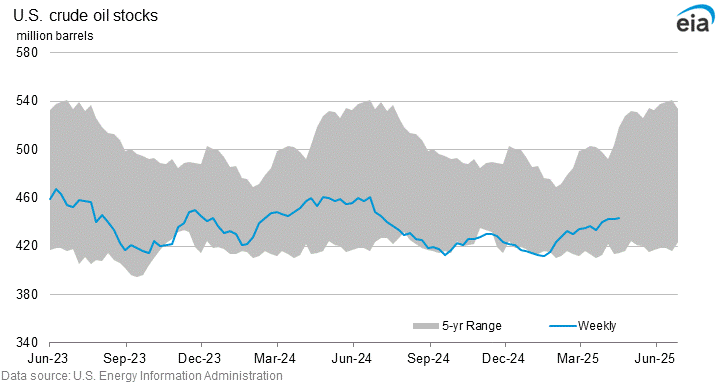 There is no better place to witness the aforementioned volatility than within the space of commodities. Both WTI and Brent made significant upward progress on the week gaining about $5 each. There were almost no variations in movement suggesting that upwards pressure comes from a place of global supply and demand concerns.
Natural gas continued to slow its bull run that gained 2 dollars in 3 days just two weeks back. That's not to say that there is no more room to grow. The newest ceiling seems to be around $10 as the price came knocking several times. Still, it did not break through and has since retreated to $9.50.
Gasoline inventories are "virtually unchanged" according to the EIA, though they are still about 7% below the 5-year average. This time last year we set new historical lows for the time period, and demand will only continue to return.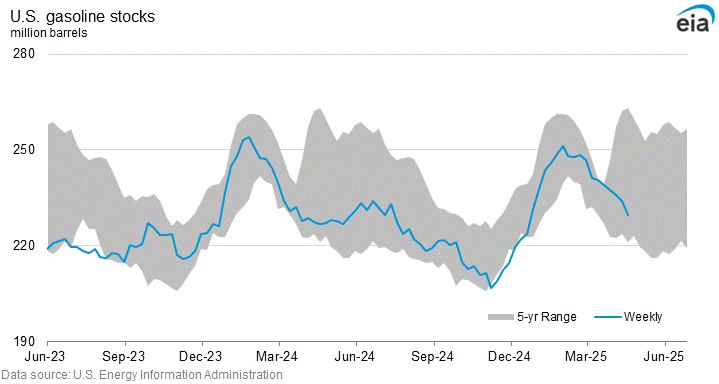 Even though prices for gasoline continue to fall lower an lower, it is lagging behind concerns in the supply. It is down 4 more cents on the week and appears to be quickly slowing. California used to be the reigning king of the most expensive gasoline in the United States, but this week that title goes to Hawaii which is the proud owner of a 1.5-cent premium at $5.313 per gallon. Arkansas is now the cheapest state to buy gasoline where you can find an average gallon of regular grade at $3.395, but we don't encourage you to get excited for a flat $3.000.
Distillates continue to remain flat as the average range pulls further away. This means distillates are approaching the largest gap between historical and actual stocks. Propane traded sideways in the most recent report but still remains within its expected historical range.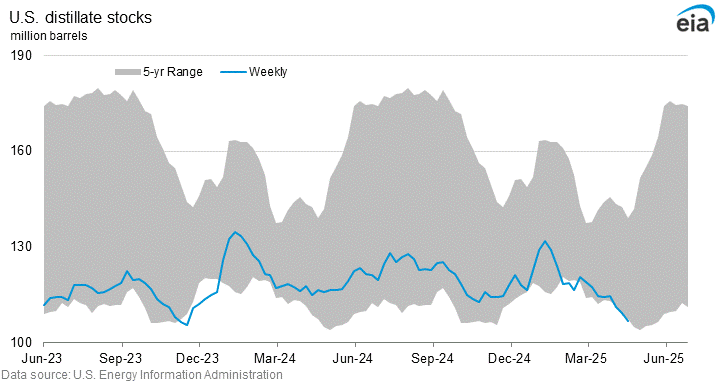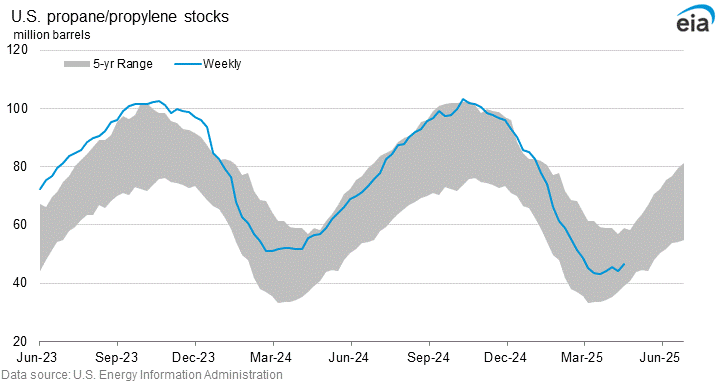 As the SPR draws closer and closer to empty, implications for severe supply shortages grow more and more obvious. It is entirely possible that we are looking down the barrel at one of the most significant commodity upswings in modern history, though we are certainly willing to settle for the average boom. Any change in markets as dramatic as the ones we have seen in recent years presents an opportunity to come out on top! Make sure to give yourself the best advantage by coming back for a drink every Thursday. Thanks for tuning in this week. Cheers!
If you feel that any image, gif, or other related content infringes on your copyright, please email podcast@rarepetro.com to have that looked into or removed.
inventory report inventory report inventory report