Previous Reports
Welcome to this week's Thirsty Thursday: An Inventory Report. The last day of the month, and what a lovely month it was for inventories. We were lucky enough to experience that 17 million barrel drawdown, and hopefully we can keep the good times rolling with another great report this week. In order to celebrate such a momentous drawdown, we need to pop a little "bubbly" with this week's drink: The Champagne Cocktail. This slight variation on the classic drink will introduce a little fruit and bitters to you life. If you enjoy reading these types of reports you should send it to a friend. Remember, it is never a good idea to drink alone.
Photo by Anthony DELANOIX on Unsplash
Crude Oil Stocks
After an overwhelming month of drawdowns, the EIA was not shy in predicting another 3 and a quarter million barrel drawdown. Imagine their surprise when they ended up reporting another greater than 10 million barrel drawdown.
The API also predicted and reported strikingly similar numbers to the EIA. The predicted a slightly smaller drawdown of just less than 3 million barrels (identical to the previous week's prediction) but ended up reporting an even larger drawdown of close to 11.5 million barrels.
As you might imagine, this looks incredible on a week over week change graph with a large emphasis of lines pulling down below zero 4 out of the 5 previous weeks. In 5 weeks the EIA's numbers shown we have decreased domestic inventory levels by nearly 34 million barrels. On the cumulative graph we are dangerously close to establishing a trend that will break into new historical lows in the middle of September. It is likely trajectories will change as we were making small but significant builds to the inventory this time last year, but a lot of the data was artificially inflated by US SPR releases. Now that those have stopped, the market appears to be out of balance — at least in the sense of establishing a healthy base of domestic inventories.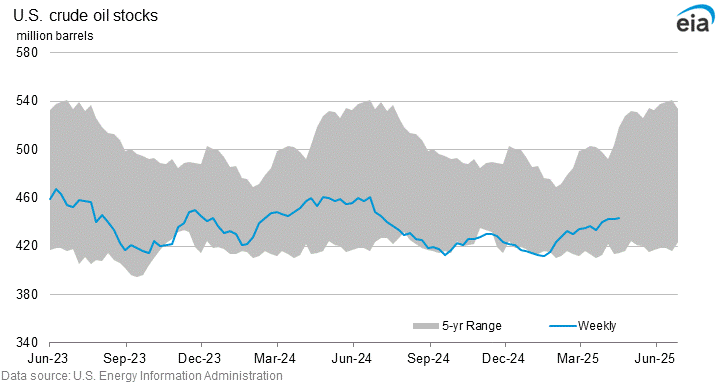 Oil and Natural Gas Prices
Commodity prices are bouncing off of a floor of $78 established last Wednesday and are on a tear this Thursday afternoon. This is likely because of great inventory reports, but the same pattern has been afforded to price action for Brent crude. The spread has widened to about $4.50 at this point despite being at or sometimes even less than $3 in the earlier portions of August. While things look good in the short term, expanding your scope to the past year shows nothing but depressed prices from the previous year that are struggling to get back up. We will likely have to deal with these prices for many more of the coming months.
Natural gas has even caught some of the upward momentum from other commodity prices, but this has proven to be very short lived in recent months. Not the first time it has happened, and we will likely see it come right back down to about $2.50 before it eventually teases one more upward swing in the neighborhood of 3 dollars.
Fuels Market
Gasoline inventories have decreased by only 200,000 barrels which essentially means they have remained stable. No major changes here, and that seems to bring some relief to the pricing.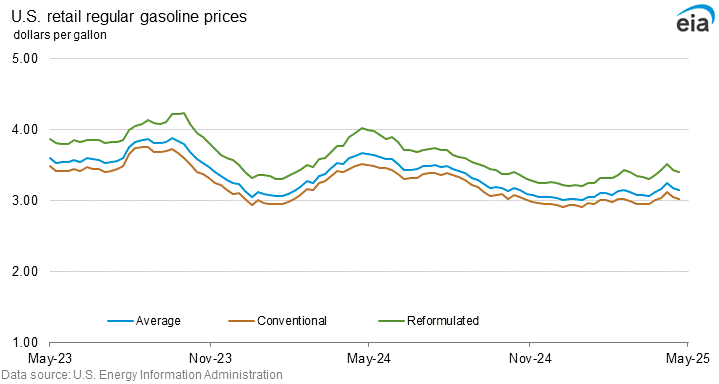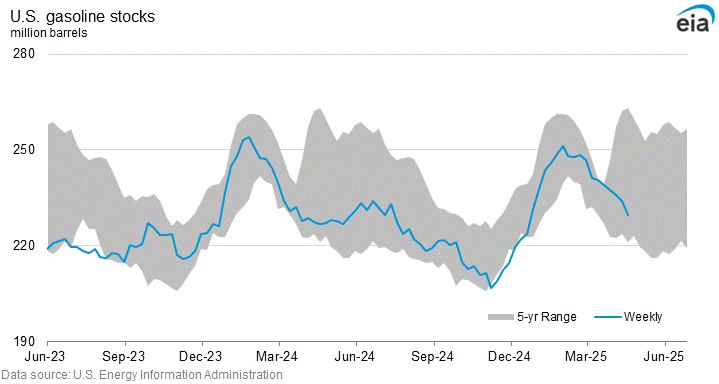 The average gasoline price in the US has decreased by about 1.2 cents per gallon from last week. Diesel, on the other hand, has come down by a little more than half a cent. Hey, a decrease is a decrease no matter how small. California has defended its championship belt of heavyweight gasoline prices as it averages $5.296 per gallon. Mississippi continues to celebrate the cheapest national average at $3.305. Let's hope gasoline prices can remain on this downward trajectory so that all of our wallets can share a sigh of releif.
Distillates are fighting hard and just might pull up before they crash into the boundary of the historical low, though we will see in about 4 weeks time. Propane exhibits a surprising and cool amount of stability as it maintains a steady trajectory and just barely tops historical normal territory as it s about 16 million barrels above the media of almost 80 million barrels for this time period.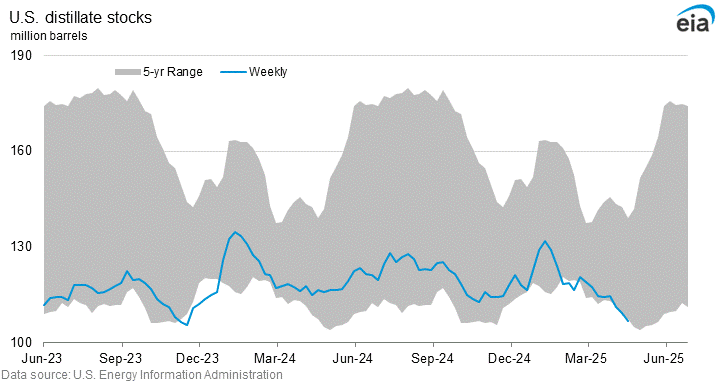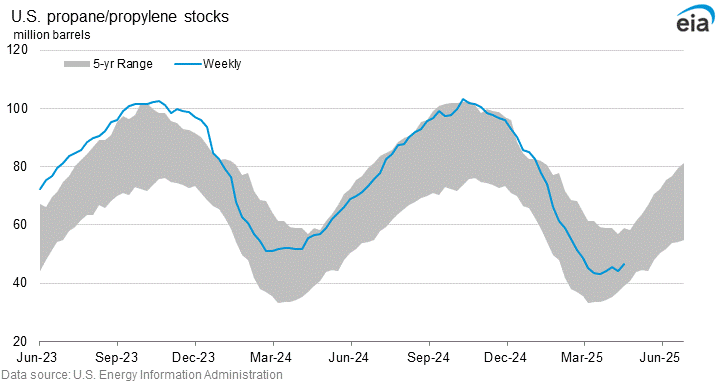 Crude Oil Imports/Exports
Net crude oil imports rose nearly 300K bbl/d from the last reporting period, which is the highest net import volume since January 2022. The main driver for this was an unusually large drop in exports for the week as the import volumes have continued to remain relatively flat.
Crude oil imports over the short term have continued to move sideways to show a generally long-term flat trendline. Exports have become more and more volatile each week over the last several months, but have continued an overall upward trend.
US Weekly Import/Export Data (Aug 4)
| Product | Imports (Mbbl/d) | Exports (Mbbl/d) | Net (Mbbl/d) |
| --- | --- | --- | --- |
| Crude Oil | 6,682 | 2,360 | 4,322 |
| Other Petroleum Products | 1,801 | 6,411 | -4,610 |
| Total Oil + Products | 8,483 | 8,771 | -288 |
Mexico is back on top for exports this month with the country receiving the most oil and products from the US. China, Canada, and the Netherlands continue to import similar volumes month over month from the US, while south Korea becomes the 5th largest importer for May. Imports of oil and products from OPEC countries has fallen in the last month, likely due to the extended production cuts announced through September.
US Monthly Import/Export Origin and Destination Data (Month of May 2023)
| Export Destination | Total (Mbbl) | Import Origin | Total (Mbbl) |
| --- | --- | --- | --- |
| Mexico | 31,214 | Canada | 140,206 |
| China | 24,951 | Mexico | 28,316 |
| Netherlands | 23,177 | Saudi Arabia | 11,049 |
| Canada | 22,927 | Iraq | 9,409 |
| Japan | 17,968 | Colombia | 7,460 |
That's it for this week. Everyone at RARE PETRO hopes you are enjoying your summer!
If you feel that any image, gif, or other related content infringes on your copyright, please email podcast@rarepetro.com to have that looked into or removed.
inventory report inventory report inventory report