Last week's report
Welcome back to the 14th edition of Thirsty Thursday, an inventory report from RARE PETRO! This week has been long and tough for many, and rather than take the time to make a cocktail, let's keep it simple. First, it's never a good idea to drink alone, so you should probably send this report to a pal or buddy who loves digging through energy data as much as you do. Second, grab whatever strong juice you have lying around and pour yourself a shot. Third, slam that down, and let's do a deep dive on the data!
The EIA comes bearing good news with its latest inventory report. They predicted a 3 million barrel drawdown which would have been mostly consistent with the few small draws we've witnessed recently. Turns out they were off by a lot as they reported an actual 7 million barrel drawdown. This is the largest draw the EIA has reported since mid-July!
The API also underpredicted with the guess of a 2.8 million barrel drawdown. Their data shows that it was much closer to 4 million. While not as high as the EIA's report, it is still refreshing to see draws of this magnitude once again.
We don't mean to dampen the good news, but there is something to keep in the back of your mind for the rest of this report. Many aspects of production, transportation, and refining in the South have been interrupted by Hurricane Ida. Most of this inventory data is from before the storm hit, so there are likely to be some big swings in next week's report. As this is Thirsty Thursday, we invite you to pour one out for those affected by property damage, or even worse, the loss of a loved one due to Hurricane Ida. Be thankful if your situation is better and be generous if you can.
Let's look at WTI prices to brighten the mood a little bit. As of today, we are back into the $70 range after about a month of visiting the valley of $62.
It was a tough week to get to this point as well. It seemed we were stuck at $69. But just today alone we saw a jump from low $68 all the way to $70. Still, you know the drill: Don't get too excited too quickly. We have to continue to look at the long-term. Once oil has been at $70 for a couple of weeks, you should celebrate. Otherwise, you are just setting yourself up for disappointment.
Oil seems to be doing well enough, but what of gasoline inventories? The past few weeks left us below the historical 5-year range for this time period, and we will remain there despite a 1.3 million barrel build.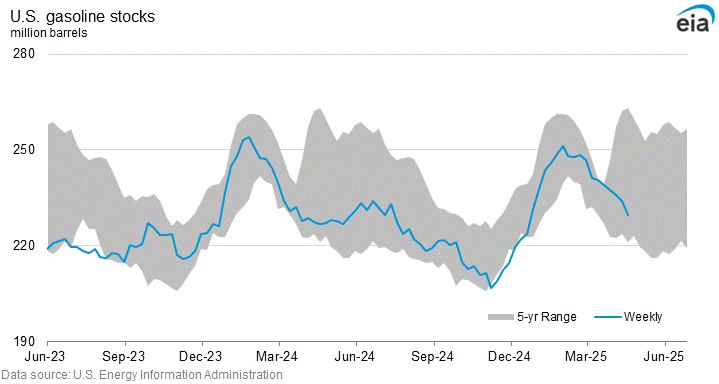 Under normal circumstances, another build paired with the progression of time would bring these inventories back to normal levels. Unfortunately, Hurricane idea (and the past 2 years in general) is anything but "normal circumstances." Utility company Entergy has already mentioned it will likely take days to simply assess the damage carried out against the power infrastructure, and then potentially weeks to repair that damage. This means roughly 1/4 of the Gulf's refining capacity will be down until these repairs are completed. This means the price of gasoline will likely be much higher for residents in that area for quite some time (assuming they are able to get it).
Speaking of gas prices, our previous week's price decrease has been wiped out by a significant 3.7 cent increase. Between those low inventories and the hurricane, we can't exactly say we are surprised.
While news within the US for gasoline is about what you would expect between a shortage of drivers and Ida, we have hit a big international milestone. Algeria has finally halted the sale and production of leaded gasoline. This leaves the entire globe devoid of lead gas supporting infrastructure, signaling its ultimate end.
Distillates have decided to take a page out of propane's book and tease us with new recent historical lows, but don't hold your breath. Other than that, the are behaving at about what you would expect.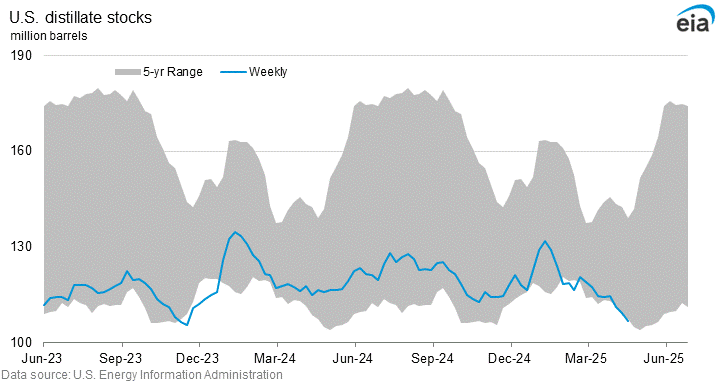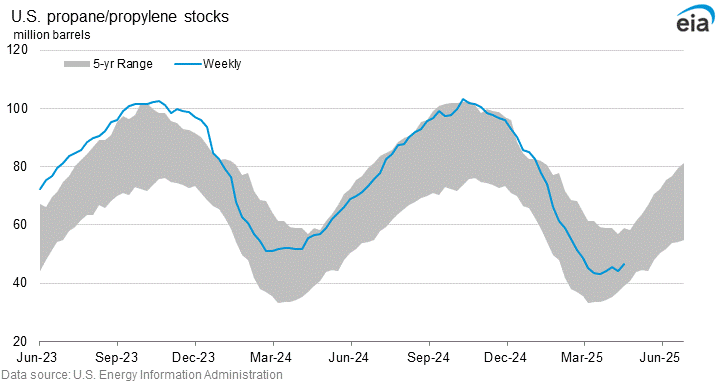 Again, this week's data is going to look quite a bit different from next week as the reports were released before the storm. Either way, not a terrible week considering crude inventories saw big draws and WTI pricing went up. Be sure to follow us on LinkedIn so you don't miss next week's round of data (and drinks 😉). From all of us at RARE PETRO, thanks again for tuning in. Cheers!
If you feel that any image, gif, or other related content infringes on your copyright, please email podcast@rarepetro.com to have that looked into or removed.