Last week's report
Welcome back to the 18th edition of Thirsty Thursday, an inventory report from RARE PETRO! A somber and overcast day here in Golden as we experience the early rains of fall. We've got a lot to talk about this week, especially in the context of natural gas shortages globally. Today's cocktail is simple and pays homage to the UK as they kick off the beginnings of a fresh new energy crisis: The Black and Tan. This simple, dark, and brooding beer cocktail is sure to pair nicely with the gloomy weather. Remeber, it is never a good idea to drink alone, so send this report to a friend who might enjoy it. It's time to kick back, relax, and dive into the data.
I know we hinted at an energy crisis so this may come as a shock, but the EIA reported a 4.5 million barrel build despite predicting a small drawdown.
But it wasn't just the EIA who was blindsided… The API predicted an aggressive 2.3 million barrel drawdown but reported a similar observation of 4.1 million barrels.
Dear readers, we'd like to apologize as we may have jinxed this week's report by what we wrote last week:
"We have only seen 2 builds of more than 2 million barrels in the past 26 weeks, so things are going incredibly well. That's reason enough to celebrate with another drink, no?"
Turns out that we have just witnessed the largest build in 6 months, and the 3rd largest build in 2021.
While this is a significant build, we gotta look over a larger period of time. Technically, we have seen a downward trend in inventories since about July of last year. Sure we saw the occasional week or two of significant builds, but that is usually worked through in a matter of weeks. If we continue on this path we will be setting record inventory lows in November, but this is historically a great time for oil inventories to replenish through the end of the year.
After a short dip near the end of last week, energy commodity prices are trying to keep their upward momentum. The last week of crude prices shows that WTI is fighting hard to stay above $75. Natural gas is doing a similar thing at around the $5.500 mark looking to eventually break its peak of about $6.25. Despite significant builds, it seems the prices will continue to rise. Why?
Like we said before, an energy crisis is looming. Problems we saw here in the US are cropping up in other parts of the world. Remember the labor shortage in truck drivers to deliver refined petrochemicals? The UK is experiencing the same thing triggering loads of panic buying. As you may have guessed, Brexit added fuel to the fire as the predicted 100,000 driver deficit is likely because of the people who left in response to the policy. The solution? The military is on standby to make deliveries in case the 25% higher driver wages fail to coax in fresh meat. It's not just the US and UK struggling.
Even China is experiencing fuel shortages and cutting power to millions in order to conserve energy. This means businesses in regions that are rationing power will be slowed even more, further exacerbating the shortage of… well… everything at this point. China seems like it is trying really hard to meet its emission goals, but the coal power plants certainly aren't helping. This is sure to hamper the major growth that was anticipated for the country.
Refineries are working overtime to try to bring gasoline inventories back up after months of trending downward, but they were only able to add 200,000 barrels to existing inventories. That is not a lot considering that they averaged about 10 million barrels in production per day. Global shortages are surely going to play into inventory concerns in the coming weeks, but no one can be quite sure what solutions will be pursued.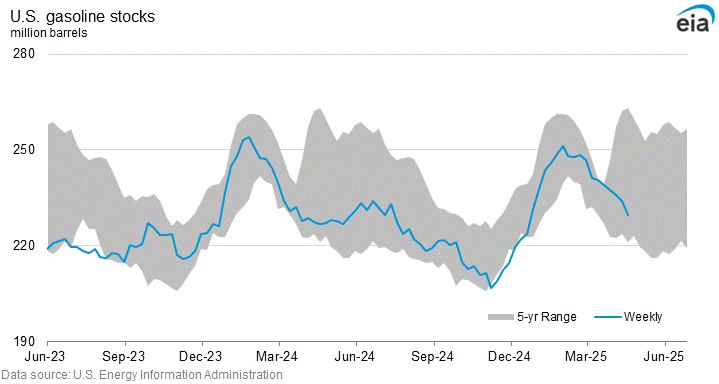 Last week we saw gasoline prices hold relatively steady and it seems that this week observes a similar outcome. The national average is hugging $3.19, so either this is the new price ceiling, or we are looking a temporary period of calm before prices explode once more.
Distillates continue on the downward spiral as they make minor builds. This still leaves the inventories at record lows compared to the previous 5 years. Propane seems to have the potential to reach back into normal inventory levels, but this winter will definitely be a test of its mettle. Not a lot of interesting things going on in either of these departments.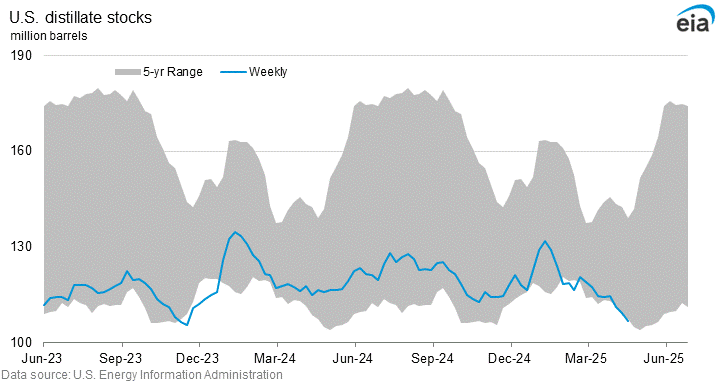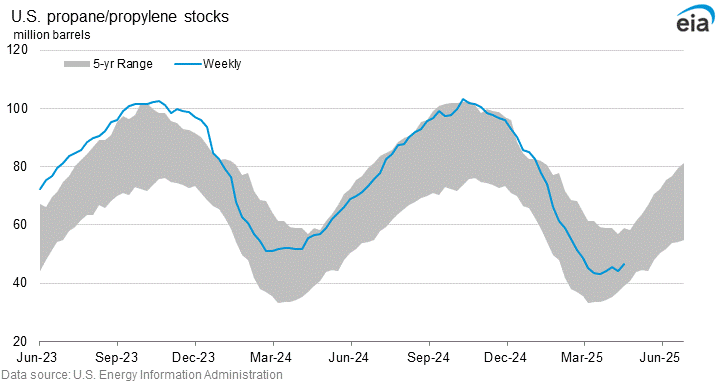 But that is all we have for you this Thursday. We hope you enjoyed your time and sent this report to someone else who may get a kick out of it. Again, follow us on LinkedIn and peruse the rest of our website for entertaining, engaging, and informative content. Thank you for your time, and cheers!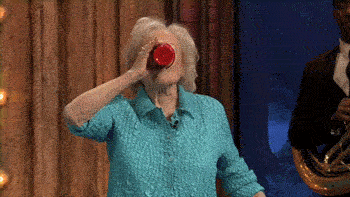 If you feel that any image, gif, or other related content infringes on your copyright, please email podcast@rarepetro.com to have that looked into or removed.