Last week's report
Welcome back to the 15th edition of Thirsty Thursday, an inventory report from RARE PETRO! With all the damage done by Hurricane Ida, gasoline inventories will be a huge highlight in today's report, so we will be recommending "The Flaming Bag of Gasoline" cocktail.
Yeah… you heard that right. The cocktail was initially inspired by the Colonial pipeline ransomware attack that resulted in people hoarding gasoline in plastic totes, grocery bags, and 5-gallon buckets. Here's a free tip from RARE PETRO: gasoline can dissolve some plastics in minutes, not to mention, it is incredibly volatile and not something you want just sitting around in an open container. If you are really determined to store gasoline in an open container, we recommend paper bags as it is better for the environment.
All jokes aside, it's about time we get into the meat and potatoes of the report: the data. Remember, it is never a good idea to drink alone so send this report to a colleague and whip up something to sip on. Cheers!
Like we mentioned last week, the inventory reports for this week would accurately reflect any effects from Hurricane Ida. As the EIA reveals, crude oil consumption was minimally influenced by the storm as it witnessed a 1.5 million barrel drawdown which is about a third of what was predicted.
The API saw slightly better results but still overpredicted a 3.8 million barrel drawdown. Actual numbers reveal that it was much closer to 2.8.
Still, that's no reason to complain as this is now the 7th straight week of drawdowns, or 15th if you ignore the 800,000 barrel build we saw in late July (by the EIA's numbers, at least).
WTI prices were not impacted too heavily by the event, but they did take a little dip today on news that China would start reintroducing oil from its reserves to stabilize rising commodity prices. Other than that, oil has been steadily hovering between $68 and $69 last week.
But now the star of the show… Gasoline! Between a huge increase in road trips for Labor Day and Hurricane Ida, gasoline inventories had a hell of a drop (7.2 million barrels to be exact). The total gasoline inventories have now fallen to 220 million barrels leaving them at an unusual low when compared to the past 5 years. This primes gasoline for another week or two of record low territory. Due to damage to several refineries, the SPR loaned 1.5 million barrels of oil to an Exxon refinery in order to service the supply shortage. Gasoline is in high demand as many people rely on personal generators to address their power needs during the days and weeks that utility companies need to get things running once again.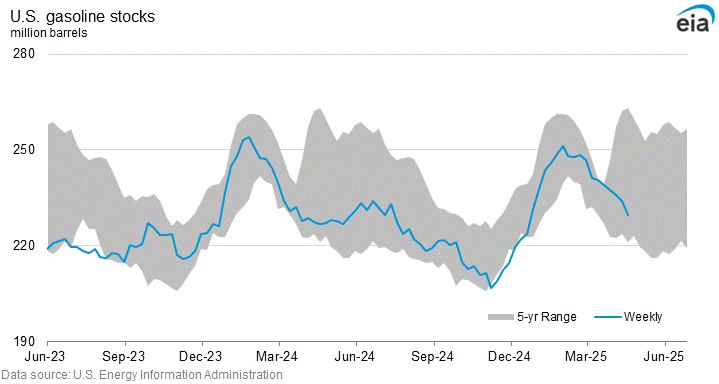 As this article was being written, RARE PETRO CEO Anthony McDaniels raised a good point. There will likely be a huge refining bottle neck, especially in the South, for many weeks. The lasting impacts of this hurricane could materialize as even more expensive gas than we already see.
So far, gas prices are 2 tenths of a cent lower than last week's average. While this means it remains virtually unchanged, it is likely that this will not continue.
While prices may be high where you live, someone else always has it worse. RARE PETRO associate Tim Rathmann was in California for the long weekend and sent this photo to the team on Monday.
Let's hope things don't progress too far in that direction…
Distillates have taken a nosedive right up against the bottom of the 5 year historical range, and propane has just tiptoed out into record territory.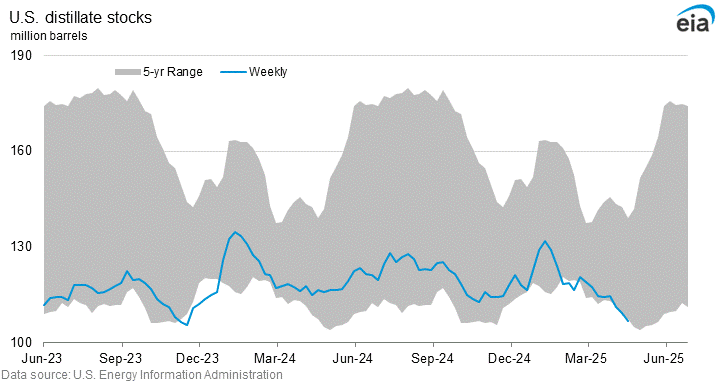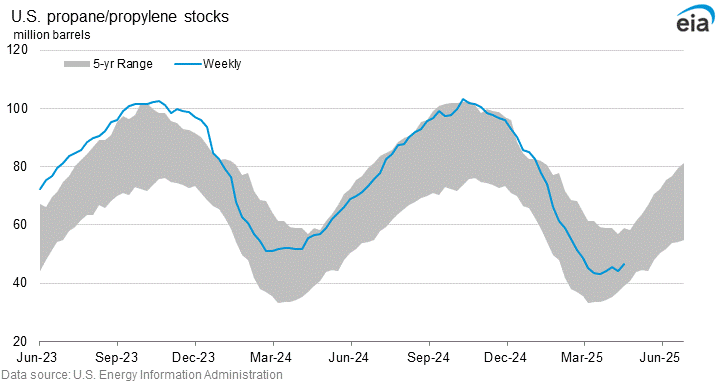 THIS IS NOT A DRILL. We have been predicting record low propane inventories for weeks, and it is finally happening, albeit just barely. That's reason enough for a celebration! But that is all we have for the week. Be sure to follow us on LinkedIn to make sure your eyes find their way to this report weekly. Thanks again for tuning in. Cheers!
If you feel that any image, gif, or other related content infringes on your copyright, please email podcast@rarepetro.com to have that looked into or removed.